Lenbrook Americas has launched its DALI IO headphones to the U.S. market, including "over-ear" models, the wireless IO-6 ($499 U.S. MSRP) with Active Noise Canceling (ANC) headphone and IO-4 ($399) performance without ANC.
Both IO models utilize a large 50mm driver with Neodymium magnet in a closed-back design. Bluetooth 5.0, AAC and aptX HD provide wireless freedom and convenience though either model can be used wired. The IO models are offered in choice of Iron Black or Caramel White and available to order now, with deliveries commencing in November.
Starting with a custom-designed 50mm driver, utilized in both the IO-6 and IO-4, DALI engineers chose a paper fiber diaphragm, similar to what is found in their most expensive speaker designs. They then used an optimized neodymium magnet system to achieve low distortion, minimal coloration and accurate dynamics.
DALI IO headphones are designed primarily with wireless Bluetooth use in mind. For the best possible Bluetooth performance, they support the latest high-quality audio codecs: AptX, AptX HD and Apple AAC. For fast battery charging and best possible quality, DALI IO headphones use a USB-C connector which supports digital audio and allows music to be streamed in CD quality from a Windows or Mac OS computer. Use of a USB-C connector also avoids the common failures with micro-USB connectors resulting from incorrect insertion.
In addition to Bluetooth and USB connection, IO headphones also incorporate a traditional wired analog jack input located on the left ear cup. The wired input enables connection to legacy sources and in-flight entertainment systems and works when the headphones are switched either on or off. When the headphones are switched "off" they operate in a simple passive mode; none of its control functions will be operational. Use in passive mode means that a drained battery need not interrupt headphone listening.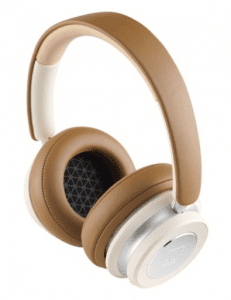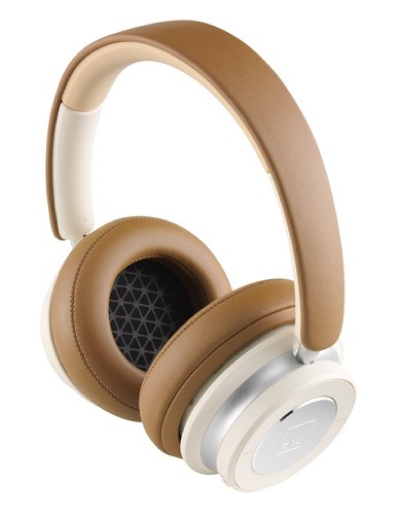 DALI engineers also focused on ease of use and intuitive operation. Their design solution was to have the three main control buttons elegantly integrated into the design of the right ear cup. The logo plate is the multi-function button for controlling Play, Pause, Next, Previous, Take Call and End Call. The upper and lower part of the ear cup outer ring, which surrounds the logo plate, control Volume Up and Down respectively. To further support the user experience, the IO headphones feature voice prompts that provide feedback on the state of operation, connectivity, battery level and ANC mode (IO-6 only). On/Off, Pairing and Battery Level are also indicated visually by two multicolor LED indicators on the right ear cup.
For IO models, DALI chose a circumaural (aka over-ear) format which surrounds the ears and rests on the head. This maximizes comfort while reducing air leakage to retain sound. DALI then designed ear pads constructed from memory foam, where a comfortable, acoustically superior seal over the ears is guaranteed. This, in turn, ensures perfect sonic performance, while the soft synthetic leather finish adds maximum durability. With all headphones susceptible to bass leakage, leading to low frequency variations, DALI IO's ear pads have been designed specifically to deliver sound with minimum bass leakage, ensuring the audio will always sound as originally intended.
"Clearly, the personal audio market in recent years has been a strong growth category and one that DALI has researched carefully", commented Jeff Earl, DALI product manager for Lenbrook Americas. "With the IO headphones, DALI leverages its 35 years of related experience in transducer expertise, audio technology and advanced design to create exceptional headphones that deliver power, performance, comfort and style."