Lightapalooza 2022, the inaugural three-day education conference hosted by The Home Technology Specialists of America (HTSA), was the first conference programmed exclusively for residential technology specialists moving into the growing home lighting design and installation category. The event had the energy and "feel" like the start of something really big. With 240 total attendees, including 17 exhibiting manufacturers and 17 independent sales reps, Lightapalooza events in the future might only be limited to how big their organizers allow them to become.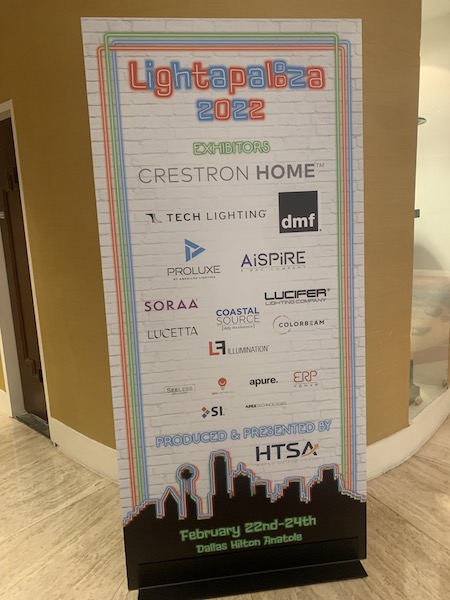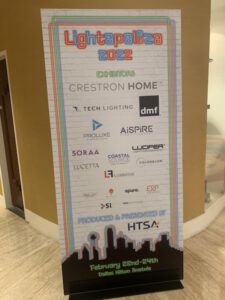 Lightapalooza 2022, held February 22-24 at the Dallas Hilton Anatole, included eight hours of lighting fundamentals training, 16 hours of lighting design workshops, eight hours of expert panel discussions, and nearly 24 hours of manufacturer training sessions.
Lighting expert Peter Romaniello (Conceptual Lighting LLC) was joined by fellow lighting luminary David Warfel, and HTSA's Tom Doherty, director of technology initiatives, and Keith Esterly, HTSA chief learning architect, to lead and facilitate Lightapalooza learning and business growth activities.
Although the event was clearly the brainchild of HTSA's Doherty, who has been a leading voice of the lighting category for the traditionally audio/video and home network technology-focused custom integration channel, the event was not limited to HTSA dealer or manufacturer members. In fact, while lighting fixture manufacturer participant DMF is a current HTSA vendor, others such as WAC/AiSPiRE, Proluxe, and Colorbeam are not. All were participants on the impressive exhibition show floor, and vendor sponsors led well-attended training classes. During the Vendor Fest event, some of the 17 manufacturer sponsors displayed modest tabletop exhibits, while other presented full-blown trade show booths.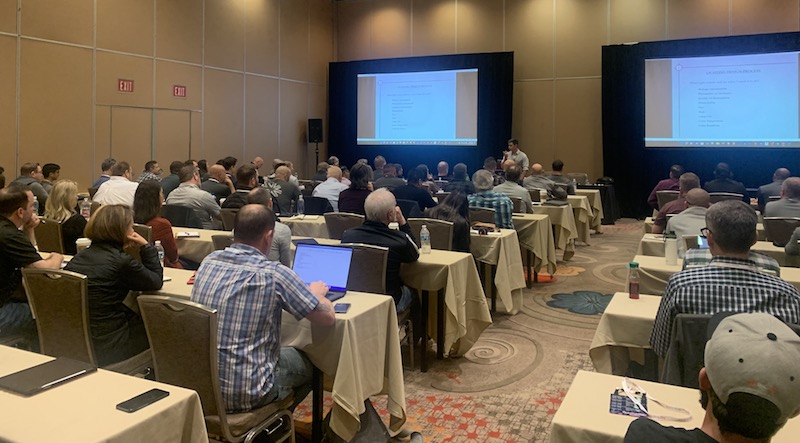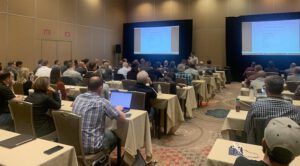 According to Doherty, this first event was intentionally limited to 250 participants, due to restrictions in hotel availability and his goal of maximizing engagement between integrators, sales reps, and vendors.
"I purposely wanted this event to be relatively small because I wanted every vendor and every dealer to be able to have a conversation with everybody they wanted to," Doherty said.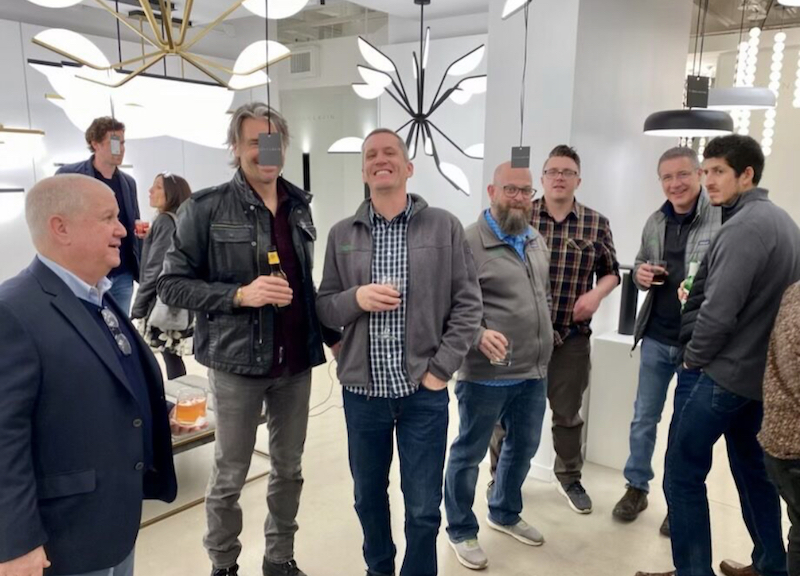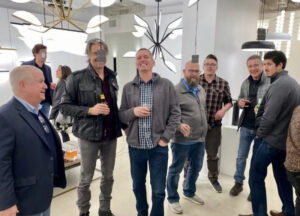 As such, the manufacturer sponsor/exhibitors were kept to only lighting fixture companies that already actively embrace and support the custom integration channel. For future events, Doherty says he hopes to include all companies that control light in the home, including lighting and shades control brands.
Festivities kicked off early the morning of February 22, with an all-day "intro to lighting" class led by Romaniello, a veteran lighting designer who has been working with custom integrators for many years. Doherty acknowledged that he had not expected that course to be in such high demand, thinking it "too entry-level" for most of the lighting-savvy professionals planning to attend the conference. Instead, many felt like they should either review the basics or "get the most for their money" by attending, so the room was upgraded to a larger space to accommodate the nearly 100 participants.
"There are a lot of people who have gone through this lighting fundamentals course before but felt that they learn something new every time they take one of these classes," Doherty noted.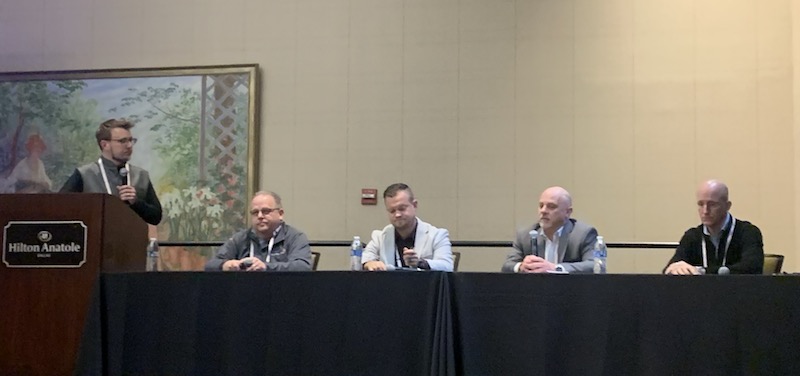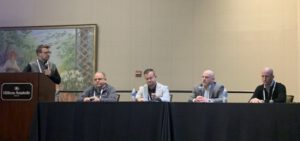 At the end of Day 1, many attendees walked across the street to the Dallas Market Center for an opening reception hosted and sponsored by Tech Lighting at its spectacular 30,000 square-foot lighting showroom, Taylors by Jane.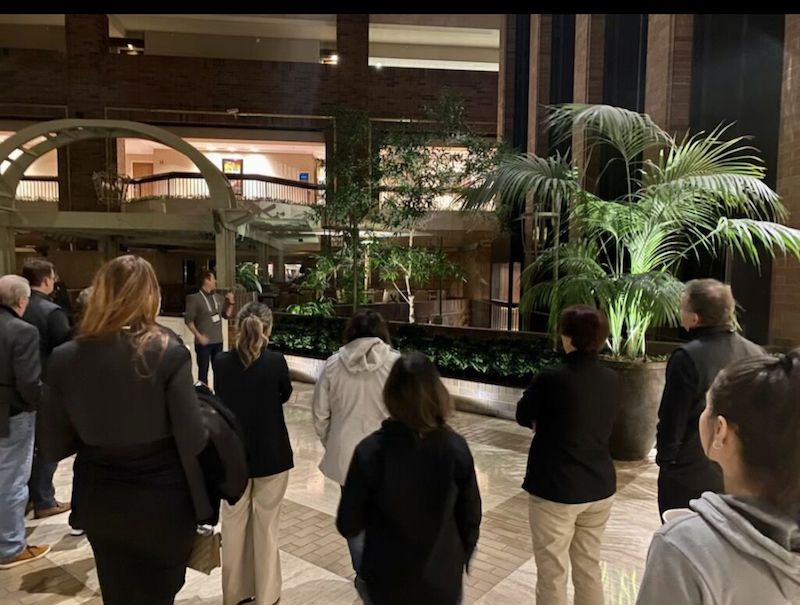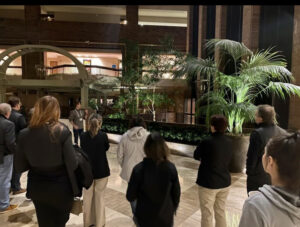 On day two, while Romaniello's lighting design training classes continued, one-hour vendor training sessions were mixed in from the aforementioned WAC, Proluxe, Colorbeam, and DMF, as well as from HTSA vendor Crestron, which recently announced its foray into the lighting fixtures business, Screen Innovations, EcoSense/Soraa, LF Illumination, Coastal Source, Elemental LED, and ERP Power/Lumenetix. Other content options included panel discussions from a blend of integrators and manufacturers, with titles like, "Where and How Do I Start?" "Seizing the Bright Opportunity" "Delivering Lighting Design – Three Approaches," and "Lighting Design for Living & Kitchen Spaces."
After dinner that day, event sponsor Coastal Source held an "evening lighting demo" in the East Atrium of the Hilton Anatole, showcasing its durable and aesthetically pleasing outdoor lighting products.
The energy and insightful participation from attendees and vendors at Lightapalooza 2022 made it clear that lighting design and fixture sales and integration is already a serious business for the more progressively minded segment of the custom integration industry. Many feel like they get blamed for bad dimming/blinking when fixtures that they didn't specify or install aren't properly matched to the lighting control systems that they do install. Lighting fixtures sales is also a great way to replace revenue that might be lost in the future from more DIY smart home and entertainment products.
The event served almost like a proof of concept for much more expansive opportunities that lie ahead. Given more time to plan and more space to accommodate additional attendees and exhibitors, Doherty feels that the future in bright (pun intended) for Lightapalooza and the category. That opportunity, he says, goes well beyond the HTSA buying group and might even become an element of CEDIA Expo in the fall.
"The idea was that this is an inaugural thing, and it would be small," Doherty explained. "Let's have it be successful and not overreach, so that there can be a Lightapalooza 2023 at the same time of year and in same hotel, but with a bigger ballroom so that we can invite everybody, including all lighting control companies, all lighting fixture companies that want to be in the channel, and all of the shades control companies… everybody who is controlling light. And we're totally open to partnering with Pro Source and having them contribute to the content, as well. There's a demand for this conference. I'm pretty sure Emerald will want Lightapolooza in Dallas, inside CEDIA Expo in 2022, as well."
Update: Colorbeam joined HTSA on March 3, 2021.