Masonite International has announced that its M-Pwr Smart Doors will be available for the first time at retail in Home Depot stores later this year. Masonite M-Pwr Smart Doors are the first residential exterior doors to integrate power, LED welcome lights, a smart lock and a Ring Video Doorbell into the door system.
"The Home Depot consistently brings innovative products to their customers," said Jennifer Renaud, chief marketing officer, Masonite, "which makes them an amazing partner for this new generation of Doors That Do More. We are excited that M-Pwr Smart Doors will be available to homeowners and professionals at Home Depot locations nationwide."
"The door industry continues to invest in innovation, and we're excited to partner with Masonite on this first-to-market smart door solution, coming later this year," said Marc Becker, merchandising vice president of millwork for The Home Depot. "Customers will be able to take advantage of our expert door and window design team through our Millwork Virtual Apron platform, which makes choosing, designing and installing a door a seamless experience."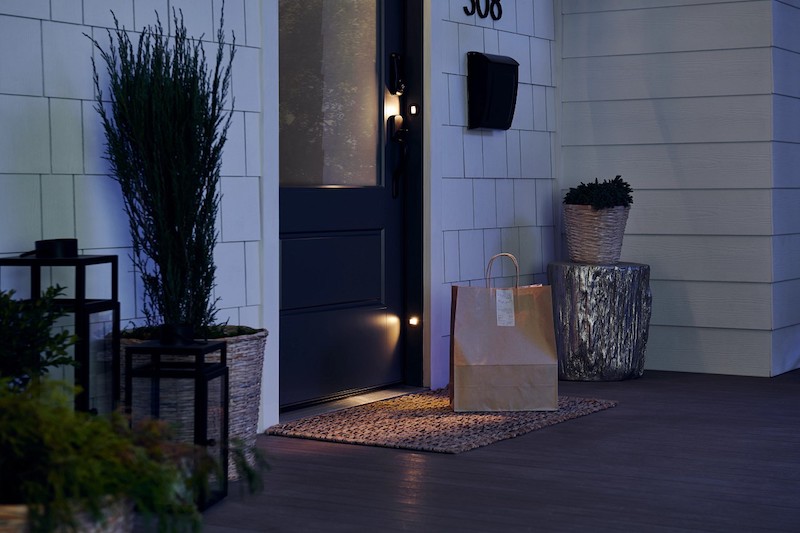 Masonite M-Pwr Smart Doors employ patent-pending, Underwriters Laboratories (UL) certified technology to connect residential front doors to a home's electrical system and wireless internet network. To ensure that the doors are "always on" in the event of a power outage, an emergency backup battery can sustain system power up to 24 hours when fully charged, so homeowners are always connected and always protected. Whether at home or away, the Masonite M-Pwr smartphone app enables homeowners to program and control motion-activated LED welcome lighting as well as to confirm whether the door is open or closed.
As a result of a previously announced collaboration with Ring, Masonite has integrated best-in-class technology into the first edition of M-Pwr Smart Doors. The fully integrated smart lock and Ring Video Doorbell do not require individual batteries, eliminating the need for battery replacement in these devices.
"We're excited that more customers will have the ability to purchase M-Pwr Smart Doors through The Home Depot," said Rian Steffens, business development manager at Ring. "M-Pwr Smart Doors are another good example of how we can add technology to the things we use every day in our homes and make them smarter and more helpful for customers."
The advanced technology of Masonite M-Pwr Smart Doors is incorporated into premium fiberglass doors that are available in a variety of styles, colors and finishes, including multiple glass options to complement any home design.
Masonite M-Pwr Smart Doors will be showcased at CES in Las Vegas, Nevada from Jan. 5-8 at the Ring House (The Venetian booth 52321) and the Z-Wave Pavilion (The Venetian booth 52908).