According to MoneyTransfers.com, "24% of Americans are subscribed to two paid streaming services, 23% subscribed to three, and 18% four. The total cost of subscriptions to every major streaming service would be $807.83 per year.
With the holidays fast approaching, more people will be buying smart TVs and streaming media players. Many will be tempted to "cut the cable" and make the jump to streaming as their source of video entertainment. However, trying to put together a selection of quality video content, for a reasonable price, can be a challenge.
Here are a number of ways to save money without sacrificing on your TV watching options.
Free Options
Not all streaming services cost money. There are a number of free streaming services that offer a wide range of content with the only catch that they are ad supported.
According to CNET, the top free streaming services are Peacok, the Roku Channel, Pluto TV, Tubi TV, and Freevee.
Peacock is a streaming service owned by NBCUniversal. It includes, according to the website, "full seasons of exclusive originals; next-day airings of current NBC, Bravo, and Telemundo hits; can't-miss live sports; plus thousands of hours of TV shows and movies" available. "Limited content" on Peacock is available for free. Subscriptions for full access start at $4.99 per month.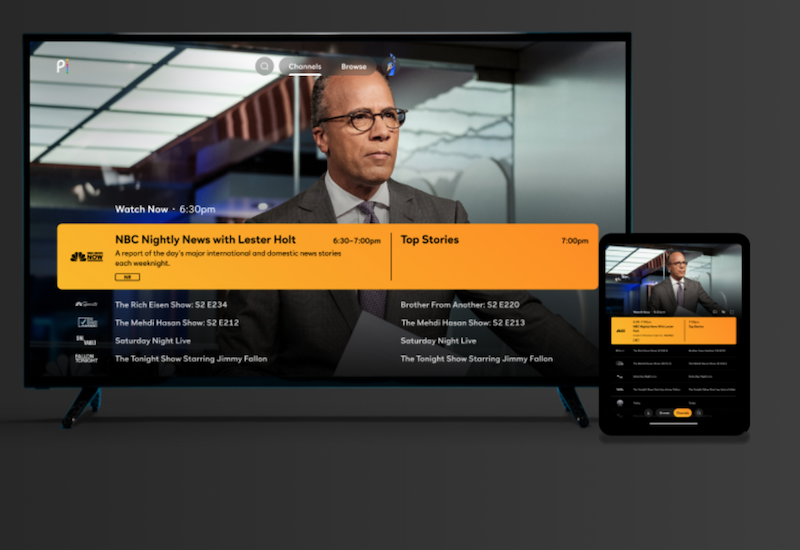 The Roku Channel offers ad-supported news, sports, TV, and movies. It is also a gateway to add premium channels (i.e. HBO) with a subscription.
Pluto TV is an ad-supported, free streaming service owned by Paramount. It offers more than 250 channels of content that emulate live TV watching. Some examples are Pluto Crime Movies, Black Cinema, and 70s Cinema. Pluto also offers "thousands" of on-demand movies and TV shows.
Tubi TV is an ad-supported free streaming service own by FOX. Tubi has a very large catalog of 40,000, on-demand movies and TV shows. In addition, Tubi TV offers a selection of streaming channels including news, sports, weather, and specialized content channels such as Court TV, ion, and more.
Freevee is an ad-supported, free streaming service owned by Amazon. It offers 100s of TV series and movies along with original content.
Antennas
TV stations in cities still broadcast content in high definition (HD). If you live in or near a city, then an antenna is the cheapest way to access the content from these stations.  There are antennas that can pick up broadcasts from TV stations more than 60 miles away. And, there are specialized DVR (digital video recorder) devices that work with antennas so you can record shows and watch them at your leisure. Unfortunately, this isn't an option for people who live in rural areas of the country.
Cable Alternatives
If the free streaming services don't meet all your needs, and you miss the convenience of cable TV, then there are a few subscription streaming services to choose from.
YouTube TV
Hulu + Live TV
Sling TV
These services offer a wide range of channels, DVR service, and multiple simultaneous streams. Sling TV is the least expensive service but offers fewer channels and limited DVR recording. YouTube TV and Hulu + Live TV include a larger selection of channels, local stations, and unlimited recording. If you live too far away from a city to receive broadcasts from local stations using an antenna, these services offer one of the few alternatives for accessing that content.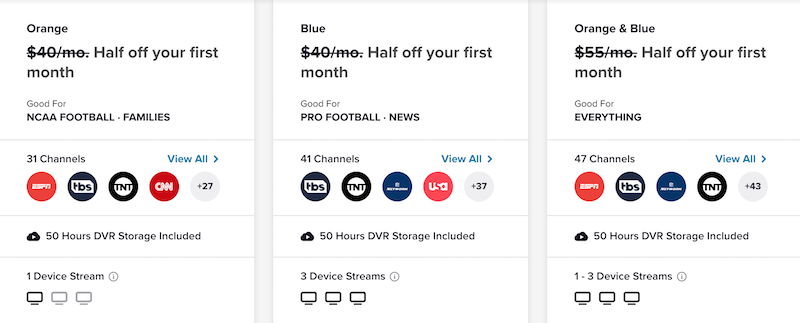 Bundles
Costs can quickly add up when you purchase multiple streaming subscription services.  However, there are some bundling options that can help to keep the cost down.
Amazon Prime Video is included with an Amazon Prime subscription. Along with free second-day shipping, Amazon Music, and much more, you get access to thousands of movies and TV shows, live sports, and original content.
One of the most popular subscription services is Disney+.  Not only does it offer a huge selection of family-oriented content, it includes Marvel movies, Star Wars movies, spin offs, and National Geographic content. And, since Disney owns Hulu and ESPN, you can save by bundling all three together. There are also different tiers of subscriptions available that are either ad free or, at a lower cost, ad supported.

Another option is to purchase a cell phone service plan that bundles streaming services with it. T-Mobile offers a Netflix subscription and a one-year subscription to Apple TV+ with their Magenta and Magenta Max cell phone plans. Verizon offers plans that include the above Hulu, Disney+, and ESPN+ subscriptions.
Conclusions
The reality is that if you subscribe to one of the above cable alternative streaming services and start adding some addition subscription services to fill out the content you want to watch, you can quickly approach the price you were paying for cable TV. But, by understanding all the different streaming and bundling options that are available, you can put together a low-cost alternative to cable TV with many more viewing options than cable ever offered you.
More from This Author: Smart Home Additions That Won't Fill a Landfill with Old Tech