I've been searching for a true all-in-one media server solution for years. Don't get me wrong, there are tons of products out there claiming to do it all, but they've all fallen short, mired in complexity and functionality leaving users confused and frustrated. Enter Modulus Media Systems and their M1 media server, promising the ability to import DVD and Blu-ray Discs, record streaming content, and display live TV. Would this be the end of my quest? I set off to find out.
Modulus M1 Unboxing
Modulus sent me one of their demo units packaged in a no-frills cardboard box containing the M1, full QWERTY keyboard remote control and accessories needed for power and network connectivity. Thanks to the easy PDF, which they sent to help me along, I soon had the Modulus connected and booting up.
Installation & Configuration of the Modulus M1
After initial startup I followed along with the user guide and was soon staring at the main home screen, logically divided up into large sections (Watch TV, Enjoy Movies, Listen to Music, Streaming, and My Media). I selected Enjoy Movies and found that I could easily browse by Title, Recently Watched, Date Added, Release Year, Genre, and a few more criteria. All of the browsing shows cover art, so it's really easy to make a choice and watch something. I decided to pop in one of my own discs to see how the M1 would handle things. The media server had no issue detecting "Saving Private Ryan" and began the import process. This feature is a huge deal and lays to waste many of its competitors right there. In a world that may have moved on from discs, there are still plenty of homeowners out there with disc collections that they can't easily import.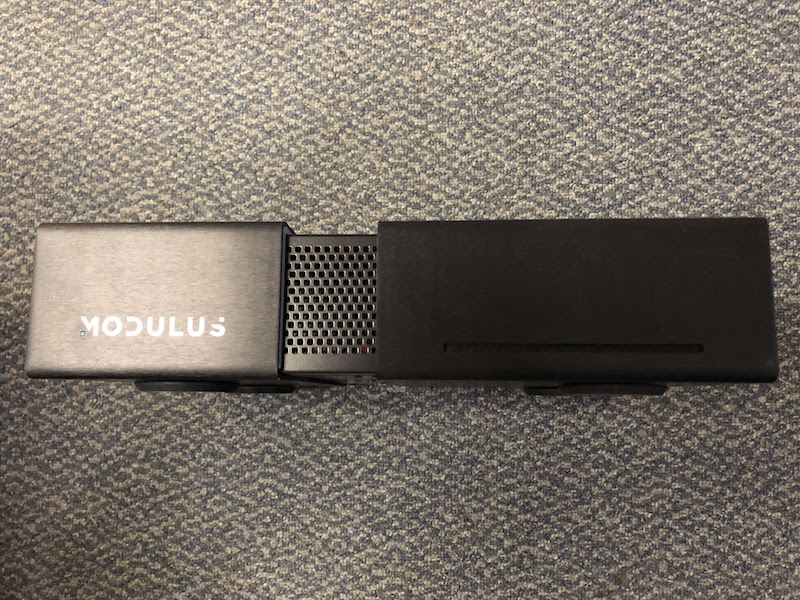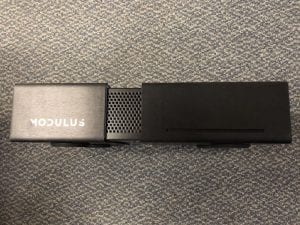 I continued my journey into the Watch TV section and pressed the "Guide" button on the remote. A clean channel grid appeared on the screen with options to watch or record. So far so good. At this point, it's not super exciting that a media server can watch or record live TV (though the M1 can support up to 18 tuners and hundreds of hours of storage space.) What I really wanted to see came next.
I selected the Streaming section and saw something I've never seen before. There sat full HD recordings from services like Netflix, HBO GO, and Hulu. It blew me away to see this in action, and the folks at Modulus deserve a lot of credit for enabling something that hasn't been possible on another media player until now. In a world where entire TV series and movies can disappear without a moment's notice from streaming services, having the ability to record this content is a great way to preserve favorite shows and movies for future viewing. The M1 can access and record pretty much any streaming service except Apple TV Plus (coming soon, according to Modulus).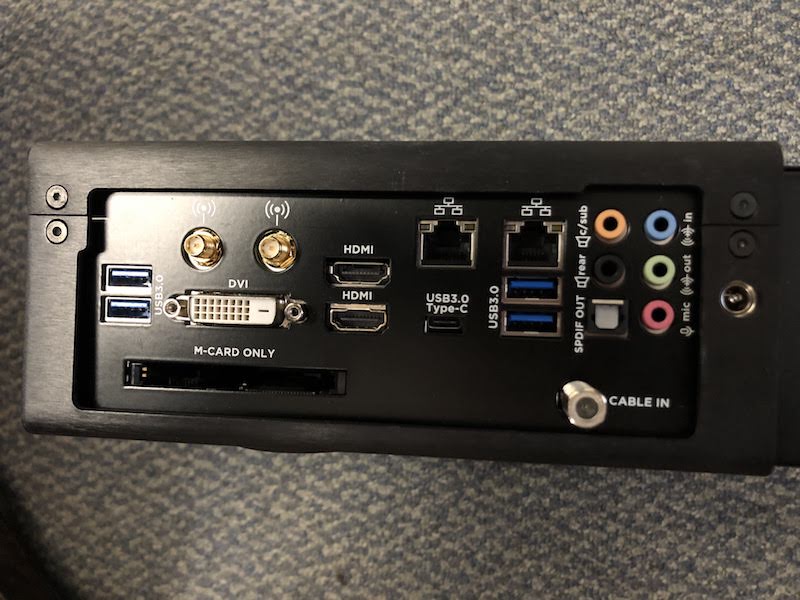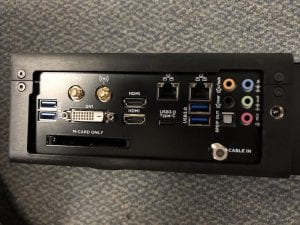 The remaining sections of the Modulus M1 – My Media and Listen to Music – are great to have but not necessarily groundbreaking in their own right. I found it easy to browse personal photos, videos, and stored music. I understand the decision to house all streaming content underneath the Streaming menu, but I did find myself looking for music services while inside the Listen to Music menus. The same held true for expecting streaming content underneath the Enjoy Movies menu. I'm not sure I have a better idea, but anytime someone is thinking about how to use something, it's an opportunity to consider user experience tweaks.
Final Report
I love what Modulus is trying to accomplish with the M1, and their passion shines through in the website, face-to-face interactions, documentation, and willingness to support users. The M1 has some groundbreaking features like video stream recording and drama-free disc import. Modulus appears to be taking a continuous improvement approach by overhauling their global search and embracing voice commands. Is the M1 worth its $7,000 price tag? When compared with the likes of Kaleidescape, Fusion, etc., the M1 is not really priced that far off other premium media servers, not to mention it's a full-featured cable box replacement solution. I can't wait for their new search feature later this year and feel like that will push it into the "must have" column for any high-end media room solution and maybe even a TiVo or traditional cable set-top box multiroom replacement.