Polk Audio has developed its first Dolby Atmos sound bar system, the Signa S4, which features seven drivers, including two upward-firing speakers. When paired with the included wireless subwoofer, the complete sound bar system provides can provide a cinematic surround sound experience for a lower price.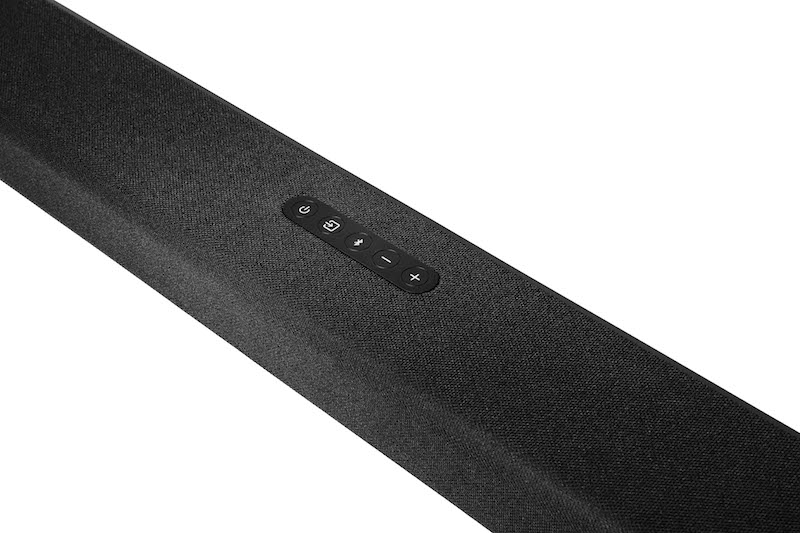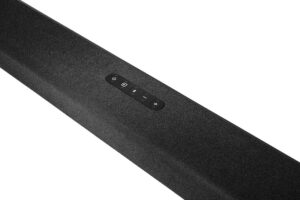 "The Polk Signa S4 sound bar delivers superb Dolby Atmos surround sound that enhances everything from movie special effects to music ambiance to games." said Frank Sterns, president of Polk Audio. "Whether you're getting a sound bar for the first time, or looking to upgrade to Dolby Atmos, the Signa S4 delivers on Polk's promise of exceptional sound quality coupled with great value."
More Realistic Surround Sound
The Signa S4 uses two upward-firing speakers that deliver Dolby Atmos height channels to create overhead sound. It can also up-mix non-Atmos rendering height, surround and center channels to create a virtual Atmos experience.
Related: Polk's Most Affordable Speaker Line Includes Hi-Res Audio and Dolby Atmos Capabilities
In addition, the Signa S4's advanced seven-speaker array features a discrete center channel and optimized left/right tweeters and woofers for a wider sound stage. The dedicated center channel is paired with Polk's patented VoiceAdjust technology, to improve dialogue intelligibility.
Signa S4 Effortless Bass
The new soundbar includes a subwoofer that connects wirelessly to the sound bar automatically on start-up and can be placed nearly anywhere in the room (within 33ft/10m). In addition, the Bass Adjust feature controls low frequency output on both the sound bar and subwoofer, generating an optimized blend and maximum impact at any desired level.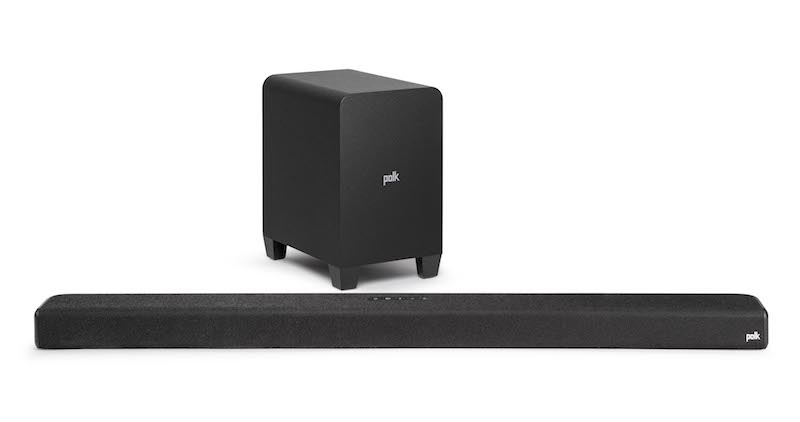 Customizable Sound from the Signa S4
In addition to the sound customization provided by Polk VoiceAdjust and Bass Adjust, users will appreciate one-button access to presets that have been fine tuned for movie or music listening. In addition, Signa S4 offers Night Mode, which automatically attenuates bass output and accentuates dialogue clarity so users can avoid disturbing sleeping neighbors or family members during late-night binge-watching sessions.
Easy Operation and Music Listening
Set up involves one simple connection via the included HDMI or optical cable (or aux-in for older TVs). Built-in HDMI eARC can pass through eight channels of uncompressed audio. For added convenience, the Signa S4 is pre-programmed to work with most TV remotes, and pairs with mobile devices via Bluetooth to facilitate streaming.
Pricing and Availability
The Polk Audio Signa S4 Dolby Atmos sound bar system comes complete with HDMI and optical cables and is available now, direct from PolkAudio.com or through authorized Polk resellers for an MSRP of $399 (U.S.).