Roku is showing that it is not going to rest on its laurels in the race to be the top dog for streaming device and service. The company has unveiled an update to their Roku OS that expands the features available to their existing devices as well as two new streaming products.
Roku claims to be the number one streaming platform in the U.S. with more than 55 million active accounts, which was last updated to Version 10.0 back in April. The company will soon see the rollout of Version 10.5.
While the ".5" designation may, at first glance, lead one to think that there are a few minor feature improvements, the new OS version brings some concrete advancements designed to keep up with and then separate Roku from its competitors.
Roku OS 10.5 Improved Performance
Aimed at simplifying set up, search and control, as well as improved performance, the OS 10.5 will bring voice entry for email, password and PIN field entry, the addition of voice search for music and podcasts and Roku Voice Help that supports and provides examples on many search and user functions.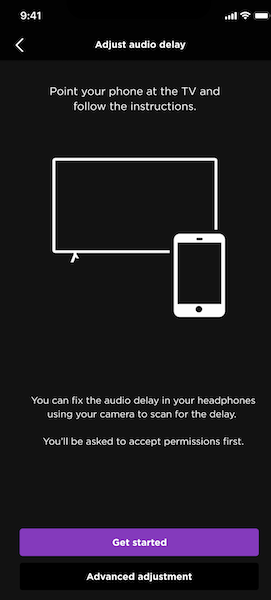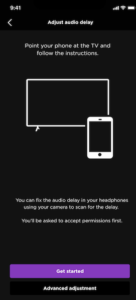 The mobile app version will be refreshed with a new Home tab and other improvements.
Audio also takes a major place in the OS 10.5 update. With the new OS and the Roku Mobile App, users will now be able to access a wider range of sound adjustment options. A first for streaming systems, when a listener is using headphones connected through the app on a phone or tablet, the new OS uses the mobile product's camera to adjust AV Sync delay pointing at the display screen.
Enhancing Streambar and Soundbar Abilities
Perhaps most important for home theater enthusiasts will be the ability to use Roku Streambar and Soundbar products as a center channel with separate Roku speakers for 3.1 or 5.1 surround presentation.
The new OS 10.5 will be rolling out to both Roku TV and Roku external streaming products over the next few weeks. Any device that is already running the current OS 10.5 will be compatible with, and will receive, the update.
Introducing Roku Streaming Stick 4K and 4K+
On the hardware side, Roku will be fleshing out its line with the introduction of the all-new Roku Streaming Stick 4K and 4K+. The new model has the virtually the same size and form factor as the previous iteration, but it has an all-new, quad-core processor said to deliver 30-percent faster boot time, and a redesigned wireless receiver for twice as fast Wi-Fi speed.

Additional features include both Dolby Vision and HDR-10+ and support for all three major home control ecosystems, now including AirPlay2 and HomeKit support.
Available in October, the Streaming Stick 4K will retail for $49.99. The Streaming Stick 4K+ at $69.00 adds the Roku Voice Remote which has a rechargeable battery, a mid-field mic for hands-free commands, and private listening with headphones, personal shortcut buttons and TV controls.
Roku Ultra LT
Along with the widely available Roku products there will be a new Roku Ultra LT, which will be available exclusively at Walmart for $79.99. Along with the features of the current Ultra model it has a faster processor, more storage and a new Wi-Fi section said to deliver 50-percent longer range.
Finally, TCL will introduce a Roku TV Wireless Soundbar in October for $179.99. Details on that to come before the release.
At the end of the day, a major take away from all of this actually has nothing directly to do with any one specific brand or product category. More importantly, these announcements, along with the other reports posted here around the streaming devices world, is concrete proof of the old adage that "a rising tide raises all boats" and that competition is good for everyone.
It is not a stretch to think that what each of the brands in the streaming products and services space are doing is watched closely by the various competitors. Seeing one advance must certainly push the others. The benefit of this is the consumer. What's wrong with that?
Related: TCL Goes with Google TV in New 5- and 6-Series Television Models