Savant Systems has acquired POMCube, adding another scalable inverter and battery technology to its power product offerings and as well as smart energy expertise, intellectual property, and an expanded customer base.
"As part of our vision to create brighter lives and a more sustainable world, we're continually looking to improve energy efficiency and independence on the path to Net Zero," said Bob Madonna, Savant Systems CEO. "No home can be truly intelligent without smart power and by bolstering our energy technology portfolio we have taken another important step toward our goal of making every home smart."
Related: Savant Expands Savant Power System for Greater Installation & Price Flexibility
For nearly 10 years, POMCube has been at the forefront of developing and deploying energy storage systems (ESS) that are helping to facilitate the use of clean energy and provide battery backup in homes and commercial locations throughout North America and Asia. Moving forward, POMCube will function under the Savant brand and management.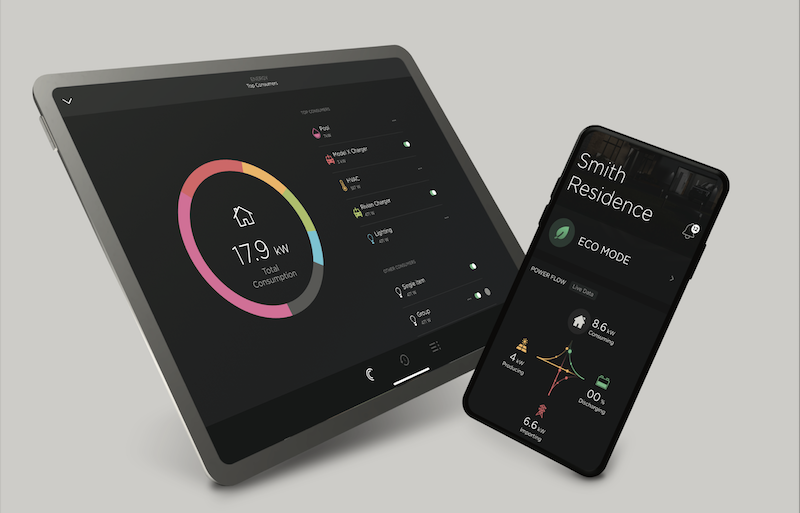 "We're excited to become part of the Savant Systems family and join their renowned culture of tech innovation," said Andy Li, POMCube founder. "From day one we set out to speed up the energy transition with a state-of-the-art inverter and battery technology, and now as part of Savant we can broaden our reach to make a greater impact."
Savant will enhance its current power system with its newly acquired technology. The Savant Power System complements any solar panel installation with whole-home battery backup and load management. Featuring a scalable inverter from 7.5 kW to 125 kW with battery storage scaling from 10 kWh to 200 kWh of LFP batteries, the solution can back up power to any size home for days.
Savant's software platform enables monitoring, control, and automation of every circuit, optimizing efficiency, reducing costs, and maximizing the life of the battery. Energy Modes can be activated at the touch of a button thanks to the company's Scenes Engine. Eco Mode, Storm Watch Mode, and Off-Grid Mode allow homeowners to be ready for any scenario while prioritizing the use of stored energy and local generation to reduce grid dependence.
The Savant Power System along with the lighting, entertainment, security, and comfort portfolios of Savant smart home and GE Lighting, a Savant company, creates a whole home automation solution controlled by a single app. This positions the company as a key partner that can help solar installers provide seamless smart home and energy solutions to their customers and help homeowners and builders create the Net Zero smart home of the future.
The complete Savant Power System and components are eligible for tax credits, as well as other government subsidies via the Inflation Reduction Act (IRA). Savant is currently investigating opportunities under current government programs to manufacture inverters and backup batteries domestically within the U.S.