Snap One Luma x20 integrators can now initiate a "customer handoff" via OvrC to strengthen privacy and give end users full and exclusive control over access to their live and recorded video once the system is installed.
Snap One's Luma x20 family of surveillance products now offer improved security and privacy for home and business owners across the globe by giving them full control over their integrators' system access to view live and recorded video. 
Related: The Control4 Halo Touch Remote Control is a Voice-Enabled Time Saver
According to Snap One Product Manager Derek Webb, the new "customer handoff" feature provides enhanced user control after initial installation, allowing the owners to have total privacy while also making it easy to reinstate integrator access when maintenance or assistance is required. This new feature is now available to all Luma x20 users globally.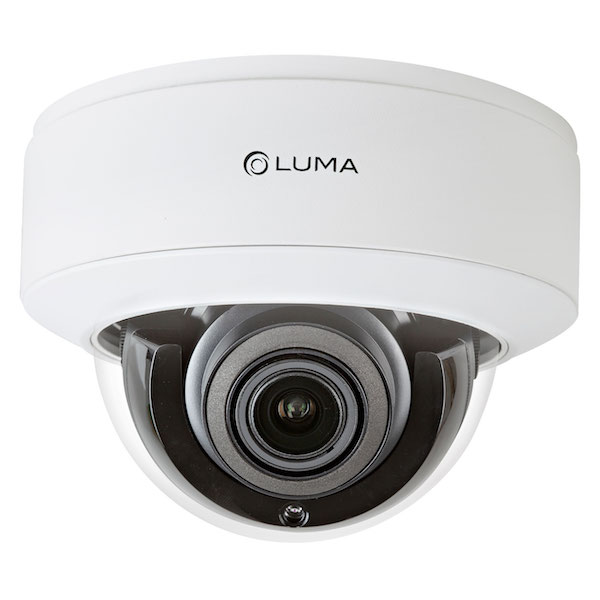 "The Luma x20 family of surveillance solutions provides excellent image and audio capture, and with the new customer handoff feature, it now offers absolute privacy for camera feeds and recordings," Webb said. "With notifications and integrator access controlled through the powerful OvrC remote system management platform, it's easy for integrators to give their clients full control of their footage and then to get temporary access from the client for any troubleshooting needs."
Removing integrator access to live video and recordings ensures no misuse of the data, and there is no off-site transmission of the video without the knowledge of the owners.
Once a Luma x20 installation is complete, Snap One integrator "Partners" can send the client a message through the OvrC platform which the client can click through to gain full control in just five minutes. There is no assistance required, no passwords to remember and no port forwarding involved. In fact, this new update provides better privacy and security than traditional methods like Dynamic DNS and port forwarding.
If a Partner needs to access live video for troubleshooting purposes, they can send a request via OvrC, giving the customer the option to grant access. There is even an option to set a timer for integrator access, so it will automatically revert to owner-only access after a set time period. This solution offers rapid ability for Partners to take action while maintaining absolute privacy and security for system owners.
The NDAA-compliant x20 product family is the first Luma product line to include full OvrC integration, simplifying processes and client calls for Partners that can reduce maintenance costs and provide better assurance of 24/7 operation.
OvrC also allows for faster setup and can save up to 50% of configuration time. The Luma family of IP cameras are available in bullet, turret, and dome models from 2MP to 8MP resolution with fixed and varifocal lens options.
New features including AI-powered human and vehicle detection, easy video sharing, synchronized multi-channel event playback, smooth integration with control systems and expanded Color at Night cameras make Luma an even more attractive option for all Partners and all types of homes and small businesses.
The Luma View app features AI-filtered events, allows saving and sharing clips, lets users scrub synchronized event footage and provides them with enhanced connectivity security between mobile devices and the surveillance system. The Luma x20 experience with Luma View includes AI-enabled human and vehicle detection that triggers instant push notifications through the Luma View app and connected control systems.
Luma x20 NVRs now offer commercial customers and large homes ample storage with the ability to hold up to 14 terabytes per hard drive bay, while the new customer handoff ensures data privacy for owners. Carrying the full power of OvrC, the Luma x20 line can be managed through a single interface, eliminating confusion and enabling rapid issue resolutions.
OvrC is a cloud-based remote monitoring and management solution that provides 24/7 system data and accessibility to technicians anywhere in the world, so minor issues can be remedied immediately without requiring expensive truck rolls and man hours.