For many consumers, Sonos is synonymous with home audio. So when the respected manufacturer of speakers and multi-room audio technology launches a new product, it's likely that people who care about home tech will take note of what's new and why they might need to upgrade or add to their home system.
With the new Sonos Arc soundbar, the message from the company is clearly "premium" and "immersive, cinema-quality sound," all in a product that maintains the same aesthetic refinement that Sonos customers have come to expect.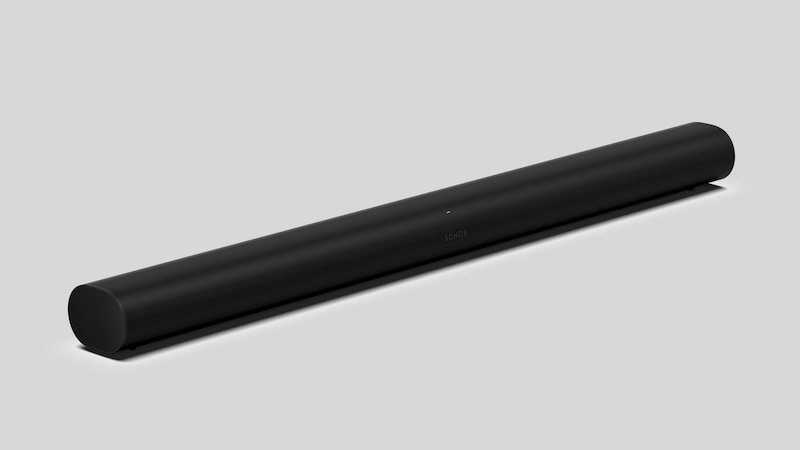 Arc builds on Sonos' prior home theater innovations, with software-driven audio that immerses listeners in dramatic detail, crystal clear dialogue, and impressive bass, featuring support for Dolby Atmos. More than a soundbar, Arc is designed to bring high-quality sound to anything you can stream, tuned for what's playing from the TV to music, podcasts, and radio when the TV is off.
Available starting June 10 for $799, Arc is powered by Sonos' new sound experience app, which enables consumers to maximize their listening experience more effectively. Customers can pre-order today on sonos.com.
"Home has never played a more important role in our lives and we've always been about making the home more enjoyable with great sounding products and new experiences. Arc brings the sounds of our favorite shows and artists to life like never before," said Patrick Spence, Sonos CEO. " Our goal is to make any room you have a television a place you can easily enjoy all of the great streaming video and music that exists today. Arc illustrates our commitment to brilliant sound and premium design and sets a new standard for soundbars."
Serving Dolby Atmos Content Through Sonos Arc
Award-winning shows and movies are being streamed in homes around the world, now in even higher resolution sound. Today, more than 25 video streaming services are serving Dolby Atmos content, making powerful home theater experiences more accessible in the living room.
Sonos Arc is a premium, smart soundbar, delivering an ultra-wide soundstage and impressive bass. Eleven high-performance drivers, including two that are upward firing for 3D audio, produce clarity, detail, and depth. Tuned in partnership with Oscar-winning mixing engineers, Arc adjusts its sound profile through software, based on the home theater set-up and what's playing, whether stereo, Dolby Digital 5.1, or Dolby Atmos.
Listeners can refine Arc's sound in the Sonos app with features including Speech Enhancement to further clarify vocals, Night Sound to temper loud explosions, and an update to Sonos' Trueplay tuning technology, adjusting Arc's acoustic profile based on the room, accounting for horizontal and vertical sound that comes with 3D sound.
Arc, available in matte black and matte white, features a 270-degree rounded plastic grille and a seamless exterior for multi-dimensional sound. Arc can be set in front of a standing TV or mounted to the wall with a separate custom designed wall mount. A simple connection through HDMI eARC or ARC keeps set-up simple.
Built on Sonos' next generation S2 software platform, Arc can be controlled from the new Sonos app, an existing TV remote, or by using Amazon Alexa or the Google Assistant, and Apple AirPlay 2.
While Arc delivers powerful, cinematic sound on its own, adding Sonos Sub and a pair of One SL surrounds offers an even more immersive experience. Arc replaces Playbar and Playbase in the Sonos line-up and is available globally on June 10 for $799 on sonos.com and through participating retailers.
More premium Sound from Sonos: Sub (Gen 3) and Sonos Five
Alongside Arc, Sonos introduces two updates for premium sound in the home. Sonos Sub (Gen 3) and Sonos Five, replacing Play:5 (Gen 2), bring increased memory and faster processing power while delivering the same great sound experiences customers have come to know.
Sonos Sub has been a long-time favorite for added bass when wirelessly connected to a Sonos speaker. Sonos speakers are designed with great bass performance on their own – adding Sub optimizes the lower frequencies for even richer and more dramatic sound. The new Sub brings the same iconic design and bold bass, available in both black and white for $699. Pre-order today on Sonos.com or with participating retailers. General availability starts June 10.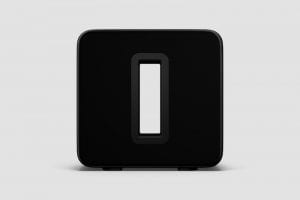 An update to Sonos' most powerful speaker for music, Sonos Five delivers the same sound and acoustic architecture as Play:5. True to its predecessor, Sonos Five fits in any space with versatility. Use as a standalone speaker horizontally, or pair two Fives in the upright position for incredibly detailed stereo separation. Sonos Five is available in black with a black grille and, for the first time, white with a white grille. Pre-orders are available now on Sonos.com or with participating retailers for $499. General availability starts June 10.
Enabled by the New Sonos app
Starting June 8, Sonos customers will be able to download the new Sonos app, delivering an upgraded software platform that will power the next generation of products and experiences from Sonos, including Arc, Five, and the third-generation Sub. The three new products will run exclusively on the new app.
This new generation app features support for higher resolution audio technologies, evident with the Dolby Atmos experience on Arc, as well as increased security and improved design for easier use. User interface updates make it even simpler for customers to search for content, control sound, and personalize the experience with new features starting with saved room groups.
Customers will download the new app and easily transition their system to the new platform. All favorites, services, and settings will be saved.