Anyone who has been on a trip with children in the car has undoubtedly hear this: "ARE WE THERE YET?" I've felt just like that for the past few months waiting for full information on the forthcoming Microsoft's Xbox X and Sony's PlayStation 5 (PS5).
Unfortunately, due to the global pandemic there was no E3 this year, and that would normally be the place where all would be revealed, for PlayStation typically at the venerable Shrine Auditorium in LA or a movie studio stage. Suffice to say, that hasn't happened this year. While a great deal of information about the new consoles already has been released, the gaming community feels somewhat like the kids in the back of an SUV. We know we're on the road, but we're just not there yet.
After a postponement due to the death of George Floyd and the subsequent events, Sony finally brought us a bit closer to the end of the trip toward market availability.
In an event that ran over an hour and which watched by over a million viewers on Twitch and likely the same or more on YouTube, Sony has now filled in the blanks. Yes, the reveal was very heavy on forthcoming games, but that is normal and is to be expected as it would be at an E3 press event. However, a few key pieces of the PS5 puzzle were shown.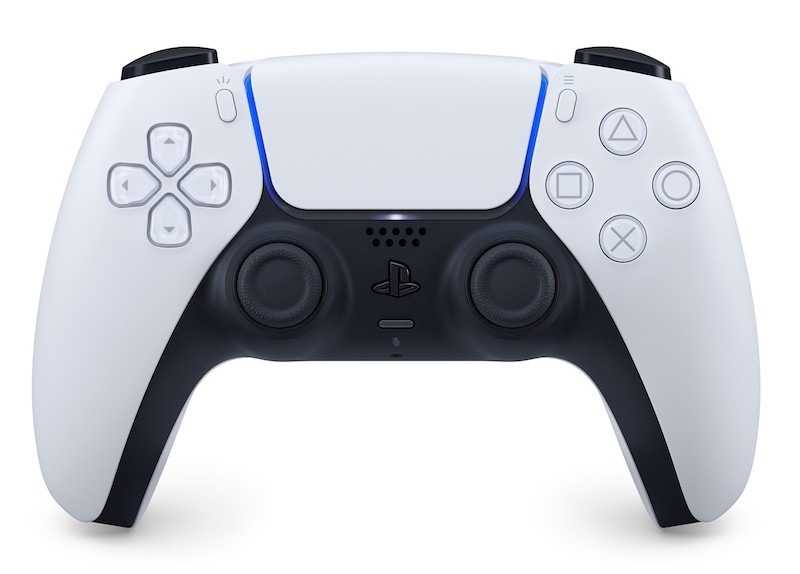 Sony's PlayStation 5 is white around the side covers, with the mass of the unit in black and subtle blue lighting separating the two-color schemes. It can sit up vertically or be placed horizontally flat on a surface. In the former it looks like a modern super skyscraper, while when flat it resembles a futuristic airport terminal or convention center. Very clean, very modern. You might even say it looks like it was designed by Apple, though that is clearly not the case.
Sony's PlayStation 5 DualSense Remote
The DualSense remote was first shown a while back, and its design cues mirror the console. Shown for the first time was the charging station, capable of holding two remotes. Beyond that, we are also getting closer to home with the announcement of some other new peripherals.
Sony's PlayStation 5 PULSE 3D Wireless Headset
Sony has been trumpeting its "3D Audio" solutions at the past two CES events, so it isn't that surprising that they took the wraps off the PULSE 3D wireless headset. Featuring dual noise canceling microphones and 3D audio support, it may well become a competitor to the traditional gaming headset brands.
Sony's PlayStation 5 Media Remote HD Camera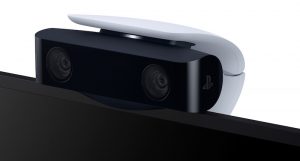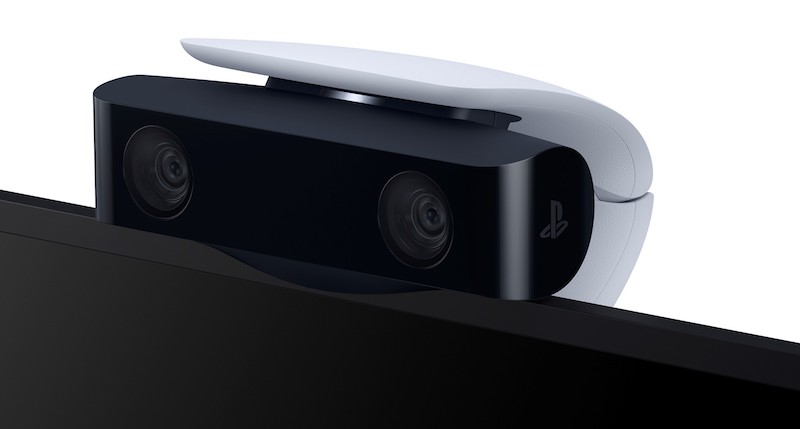 Also shown for the first time was the Media Remote HD Camera, a 1080p design with dual lenses that seems to be more intended for broadcasting games over Twitch than for use in actual game play. In the absence of more details, we'll have to wait "until we get there" to see if it is similar to the old PlayStation Camera that dates back to the PS3.
Sony's PlayStation 5 Media Remote
The last hardware reveal was Sony's PlayStation 5 Media Remote. Similar to previous products for earlier consoles it makes it easier to navigate optical disc and steaming content, with a mic included for voice search and control. It is very much worth noting that while the inclusion of a disc player for 4K, UltraHD Blu-ray has been known for some time, the product shots let us know that, as is the case with current Xbox models, there will also be a discless "Digital Edition."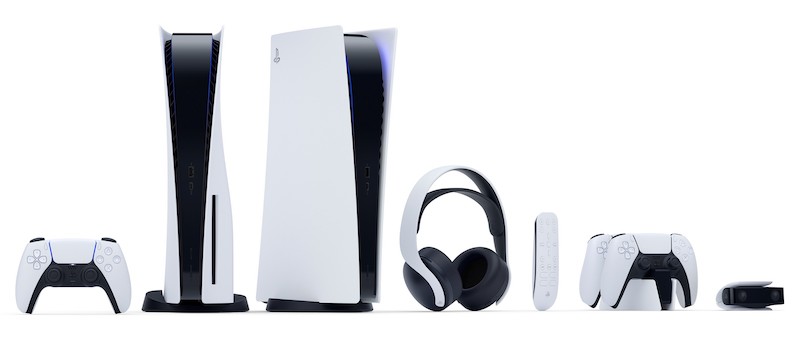 Not much was made of the inner bones of the hardware, as that, too, has already been made public. The technical architecture is based on an AMD Zen 2-based CPU with 8 cores at 3.5Ghz. That, in combination with a very powerful graphics engine capable of ray tracing and other sophisticated graphics techniques. There is 16GB of 256-bit memory and an 825GB solid state drive for game content and play action storage.
So far, all well and good, but the question remains, "Are we there yet?" Given that this was a content-centric event, there are still some questions to be answered: The renderings of the console showed only the front panel, which appeared to have USB-A and USB-C ports. Not seeing the rear, while one presumes that there will be an Ethernet port, we need to wait and see. Similarly, while there will obviously be an HDMI port, will it be HDMI 2.0 or HDMI 2.1? The latter is needed for 8K, but will that be part of the final package?
On the content side, HDR is presumed, but what about HDR-10+ or Dolby Vision? What about compatibility with Dolby Atmos? (Also presumed, but not verified.) Since the Media Remote is billed as navigating streaming services, which ones will be native in the device? As the old cliché goes, "Those who know aren't telling and those who are telling probably don't know."
Also left unmentioned was anything on a rumored update to the PlayStation VR headset. The PS5 has considerably more hardware power than PS4, so a new VR product would be a logical addition to the line. I guess we're "not there" yet, either.
Oh, and just as you need to know where the next gas (or, these days, charging) station is and when you can get there, you also need to know what the price of gas or an EV charge will be. Put it in the theme of this article that translates to the two most important things left unanswered: When will PS5 go on sale and what will the price be for the two consoles and the accessories? Will there be any bundles? What will they cost and what will they include?
Other than "this holiday season" for the console and "2020" for some of the game titles (others were clearly shown for 2021 release). That's all we have. We might see it in October or November, but many pundits doubt that, perhaps given the possibility of component shortages due to the pandemic.
The "holiday season" used to be said to start the day after Thanksgiving with it seemingly starting after Labor Day the past few years. On the other hand, if you judge Christmas Eve as the start of the "season" that would give Sony until December 24. What is the answer? It's anyone's guess.
At the end of the day, we're on the road trip and we're getting closer, but we are just "not there yet". We'll keep looking out the car windows for more news on PS5, and Xbox X, as well, and we'll let you know when we finally get there!