Bargain Mansions host and home renovator Tamara Day on integrating smart home tech and inspiring young girls to embrace home renovation.
Tamara Day looks at the glass half full. This is best exemplified by her show Bargain Mansions, which airs on both HGTV and the DIY Network. The show features Tamara, along with her father Ward Schraeder, purchasing undesirable and dilapidated mansions before making them nearly unrecognizable after hours upon hours of design and renovation. On the show, Day's positive attitude makes her the perfect foil to her father, who provides often-blunt commentary when viewing the duo's fixer-uppers. While the two have different personalities, renovation runs in the family.
Interestingly enough, it's this relationship with her father that put Tamara Day on the career path of residential renovation in the first place, as the two would fix up buildings on their Kansas family farm together. This experience paid off as, in 2008, Day fully renovated the entire 5,000-square-foot house she had purchased with her husband.
Between her renovation projects, hosting duties, and mothering four children, there's no doubt that Day keeps herself busy. As she comically told People, "There are days that I'm an awesome mom. There are days that I'm an awesome TV host. There are days that I'm an awesome renovator and designer. But there are also days that I suck at all of those things." It's quotes like this that reflect why Day's personality is a perfect fit for TV.
Additionally, it was this engaging personality, along with her massive knowledge of the residential space, that made Day one of our publication's most enticing conversations. With season 3 of Bargain Mansions launching as we speak, we revisit our 2019 conversation with Tamara Day about the inspiration that comes from classic architecture, the importance of sustainable renovation, and her personal message to future renovators in our exclusive discussion.
Residential Tech Today: The smart home has grown so much over the years. How often does tech play a role in your renovations?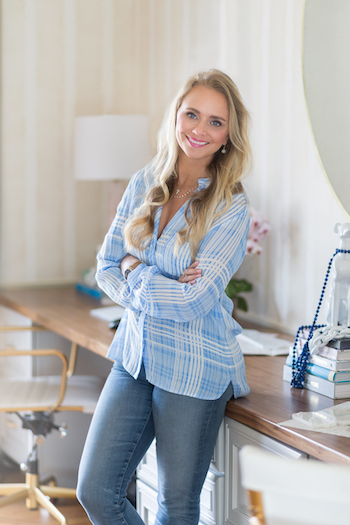 Tamara Day: You know, it depends on the situation, whether it's for the show or for a client. We've had some homes that are completely smart homes for clients. But when I'm on a renovation budget, it's only the specific houses that can handle that cost that I'm able to put it in. I always want to put the tech in, but I've got to pay attention to budgets too.
Some of these houses are small and we do security systems that are all fully automated, thermostats that are fully automated. In the farm house that we did last year, it was really modern, contemporary style, we did full house automation with the theater room. It was awesome to get to do.
I'm blown away consistently by all of the incredible technology that's out there and available now. I went into one of my local places that I work with and they had speakers that look like drywall. I was like, "What is this? What little bit of heaven is this for a designer?" You know? You literally paint it. You shoe block it in and you have whole house sound but you can't see a single speaker.
RT Today: Is there any of that smart technology you've incorporated into your own home?
Tamara Day: We actually are just getting ready to do it ourselves. We have teenagers, and they want to sneak out and all the good stuff that teenagers do. I'm sure that they will eventually, but if we can beat them to the punch with security measures, that's the goal.
Our security system in my office and warehouse is all automated from my phone. My thermostats, too. It feels like such an expense, but at the end of the day, it's such a cost saver because I'm going to be able to remotely manage the thermostat, which is going to save me money over the course of a year significantly.
RT Today: Is there any smart home tech you find to be a little superfluous?
Tamara Day: There are a lot of things that are certainly not a need. It's definitely a want. Things like turning on your fireplace with your iPad. It sounds pretty cool, but … can't you just flip the switch on the wall? It's a few steps.
Stuff like that. If money is no object, then those are awesome things to be able to do, but at the same time I'm always budget conscious, so it's gotta make financial sense for me to want to do it.
RT Today: Do you consult with different integrators in your projects?
Tamara Day: Yeah. I had talked with a lot of different companies and of course, just like any kind of subcontractor that we might use, I have my favorites and tend to go back to them, depending on what that feature is. For the most part, I like to stick with the guys that I know and I know do a good job.
RT Today: What does that process generally entail?
Tamara Day: It depends on who the client is and what the project is. Things that we do a lot of are televisions and installing those so that they look seamless in the décor. We just had one installed in a home over a fireplace where there was not previously a television. Framing it, putting it in … It's a pretty easy sell to a brand new client when you take them in and you can show them you can have this big, black, shiny box on your mantle, or you can have this beautiful, matte-finished frame piece of artwork when it's turned off. It's such a beautiful addition to the space instead of taking away from all the designing you've done.
RT Today: How has working with your dad on Bargain Mansions helped you come up with new renovation ideas?
Tamara Day: There are no "new" ideas. Everything new is an old philosophy. A lot of times it's new to me, but it's something he's already done. Having him there to help guide and direct things is really helpful because he may have had experience with something that I've never seen before or dealt with before. Having his wisdom is always helpful.
RT Today: Your chemistry with your father is one of the highlights of the show. Is that how you two naturally interact?
Tamara Day: Yes, it is. He's pretty funny. He's easy to love. Dad is a riot; he says it like he thinks it.
RT Today: Throughout your career, between Bargain Mansions and private clients, what's your favorite project you've worked on?
Tamara Day: Each house has a favorite feature to me. I think I have yet to find my favorite house because then I'll probably move in. Each one has its own unique challenges and unique feelings and vibes. For me, it's been really fun to be able to do so many different styles of home, so many different ages of homes, and be able to find a vision for each of them. That has probably been my favorite part of this whole journey, being able to really be free with my full designs instead of being limited by constraints of others likes and dislikes.
I'm typically designing in the show to my taste. I don't have a client in mind, so I'm designing how I feel that it should look versus when I'm working with a client, they always have … there's a personality that you're meeting and finding the right fit for their home, not necessarily what is my fit for their home. It's been really fun for me to get to branch out in that way.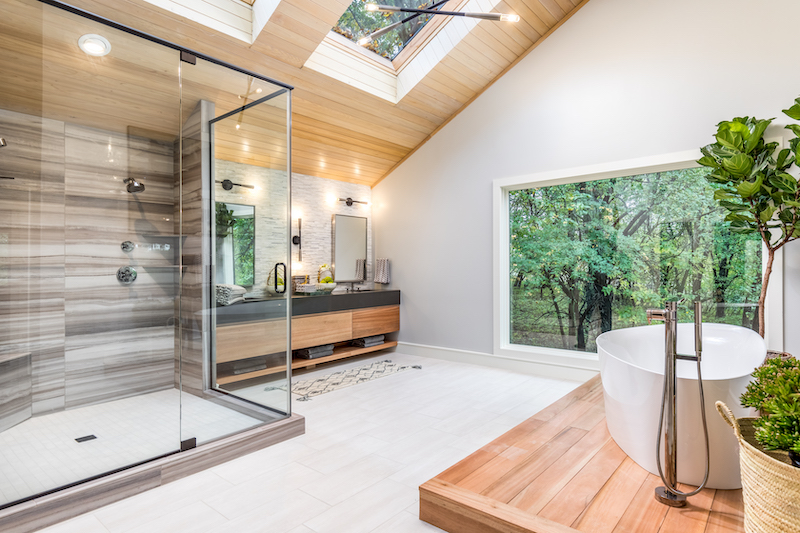 RT Today: On the other side of the coin, what's been one of the most difficult projects?
Tamara Day: Well, difficult personalities are always difficult personalities and you run into them no matter what you do in life. I'd say more of the difficulties, they're usually the surprises in the home. And the frustrations are when I have a vision and can't bring it to life because of structural issues or budget issues and things like that. That's probably the biggest frustration is knowing it could be better and not being able to get it there.
RT Today: You get to work on all these really cool older and classic homes. Does that older architecture inspire you in any way?
Tamara Day: Absolutely. Some of my favorite projects are always the oldest projects because I have done work on new construction homes for clients, but I feel like it loses a sense of story when it's new construction versus the old home. There's always some constraint that you run into. "I want to do this, but for some reason it can't happen." 80 to 90 percent of the time something ends up having to be worked around in some way or method, and it ends up being the most interesting element of the design. It creates a feeling of, "If this was new, it wouldn't be here." But you can design around it to make it feel like it should be there and make it feel like it's part of the intentional design. It ends up giving it that quirkiness that makes it feel more like a home instead of just a showcase.
RT Today: Has sustainability been a focus throughout your projects?
Tamara Day: It has been. It depends on which building material it is. Of course, with sustainability, there's different ways to look at how you're being more efficient in the home. Windows are a really good example for this. It's always a toss up to me with windows because, on the one hand, you can put really awesome, energy efficient windows into a home. It looks gorgeous, it saves on the utility bills, etc. But it also means you're taking windows out of the house and throwing them into a landfill.
Is it better? I try to only replace windows when I absolutely have to. If we can repair them, I like to save them, because of the historic charm and because I'm not filling up a landfill any further than I have to.
There are weights to my decisions in those regards. Preserving the integrity of the space and making sure that you're being energy efficient is important to me. But if it means that you're going to have to rip down all the walls to put insulation in the middle and set up new walls, that's not very efficient either. You've gotta find that soft balance.
There are obviously lots of fantastic composite materials that you can use. There are opportunities with bamboo. There's quartz and all kinds of sustainable products, and we try to use them when we can, but I also try to think about the other effect. Is that filling up a landfill?
RT Today: What are you looking forward to for the future of Bargain Mansions?
Tamara Day: I hope that we are able to continue inspiring people. I think that the show is such a wonderful platform in so many ways. We get to showcase the designs. We get to save these historic homes.
A side effect that I didn't expect of the show is how many young girls come up to me and say, "I want to be just like you when I grow up," and, "I want to do what you do." I sign their little backpacks and Trapper Keepers and all that good stuff. They take their picture with me. I didn't anticipate how many young girls would watch this type of show, and how inspired they are, and how eye opening it is that a woman can be in this industry. And it's not relegated to strictly the design side of this industry. You can be part of the design, you can be part of the construction, you can be part of anything you want to be a part of. Breaking through that glass ceiling and showing young girls anything is possible has really been a blessing in my life.
The other thing that has been interesting is Dad and I's relationship. I have probably taken for granted that he's always there and always awesome. I think a lot of the messages we receive are, "I watch your show. It reminds me of my dad. What I wouldn't give to have another day working with my dad." They reminisce on their experiences with their father. Men and women. But then it's also, "I wish my dad had been around. This is so wonderful to see a father-daughter relationship like this, because I didn't have that." They aspire to have that with their children. "I hope that my daughter will work with me when she's grown up." It just brings up a lot of emotions in people, I think.
I had one woman recently message us and say, "I was watching your show. My dad passed away two years ago and watching your show just reminded me of him so much. I cried through the entire episode. Thank you for the memories. It was wonderful to feel that again." It was just such a sweet heartfelt message, and I never would have expected something like that from this."
So my hope is that we can continue to inspire people both in design, in relationships, and in doing whatever you want to do.
RT Today: Is there any advice you give the people you've inspired?
Tamara Day: I always say, "Find what piece of this you're passionate about." There are so many parts to what I'm doing. Because I have a great team around me, I'm able to do all the things I love, but I think that I am the exception to that rule. It's certainly not where you start. Finding the piece that is your favorite and starting from there, it can grow from there instead of just jumping into the whole package thinking it's all going to be hunky dory. Find your lane and then go there.