By Everin Draper
In recent years, cable has begun to take a backseat to digital streaming platforms. In fact, the video streaming market has nearly quadrupled since 2011, according to Statista. Additionally, according to BGR, "cord cutting," referring to viewers cancelling their cable subscriptions, has tripled over the past five years. In this new TV climate, streaming devices have grown in popularity. Devices like Google's Chromecast, Amazon Fire, Apple TV, and Roku dominate the market.
However, the transition period that video media is experiencing has resulted in frustration for many users. "As more of these home video options became available, it became increasingly obvious that it was more frustrating for people to keep track of everything, to manage things, to jump from one thing to another, to just enjoy it," expressed Steven Schulz, CEO of Modulus Media Systems. "They were spending more and more time entering logins and passwords and navigating different user interfaces and different remote controls."
This frustration prompted Schulz to quit his job of 12 years and pursue his goal of fixing his entertainment woes. The result was Modulus, an all-in-one connected TV device. "We can be an advanced movie server. We can replace the set-top box. We can replace your streaming boxes. We can replace your Blu-ray player. We can replace all of those things," he explained. In Modulus, users have access to video and music streaming apps, a DVR system, and their own personal media. With 20 terabytes of storage, their M1 unit's capabilities are near limitless.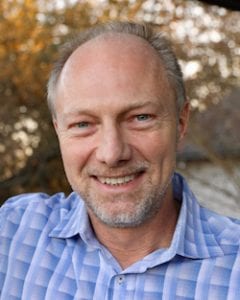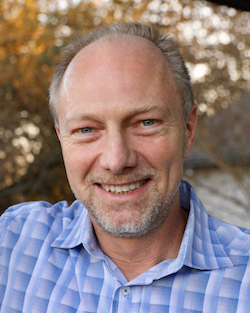 Modulus is the result of television's current state of transition. Users can still access cable, DVR, and even watch their DVDs. On that same device, they can access the latest streaming apps and even upload their own media. Even still, there are a few keys that make Modulus stand out in the crowd. The device allows users to automatically skip over commercials, making the process of watching recorded television even simpler than before. Not only can users record cable programs, but they can also record anything they stream and store it on their box, allowing them to access those recordings whenever they want.
However, one of the most innovative components to the Modulus system is the remote. Featuring clear voice control, full keyboard for convenient searching, and an AUX port for personal listening, the Modulus remote completely changes the movie-browsing experience. But the possibilities don't stop there. It can become your own personal karaoke player, show off the photos from your latest family vacation, and even record your gaming and upload it to Twitch. The key to the future of entertainment is all-in-one convenience and that is what Modulus brings to your television.
Images courtesy of Modulus