Going Above and Beyond
St. Louis, MO and Dallas, TX-based members of Thoughtful Integrations are made up of some of the brightest minds in technology and business. Led by partners Joe Whitaker and Steve Sigel, the combination of technological knowledge, organization, process, management, and business operations allows the company to provide solutions that encompass the end users' needs in a budget threshold and time-managed fashion, whether for commercial building automation or a smart home system.
[Check out our podcast with Joe Whitaker here]
Whitaker has almost two decades of experience in custom systems integration and design and is one of the most proactive members of the Control4 community. Among the first to be certified by Control4 in Texas, Whitaker continues to design and implement amazing solutions while contributing to the consumer knowledge base. He also has helped in product development, creation, and pre-production testing with top manufacturers like Sony, Platinum Tools, Sanus, Nyne, Stealth Acoustics, Simply Reliable, and Vanco. Not only has he volunteered for many technology speaking panels and held classes and seminars, Whitaker is also a member of the CEDIA Board of Directors.
Here's what else we learned from our conversation with Whitaker.
Residential Tech Today: What are the most important lessons you've learned while running your integration business?
Joe Whitaker: One of the biggest lessons I've learned is that clients don't know what they don't know. Our industry as a whole has had a hard time publicly relating what all the options are and how they play out in real life. Add to that what "mass market" has told them is "smart home." This lesson has taught me that my first job is to educate the client on all the options that are viable for them. Totally getting in the head and personal bubble of the client is extremely valuable.
What I mean by this is really getting into who they are. How do they live their personal lives – the life they don't often share with outsiders. If you can dig down to the soul of a client, you find values they have that you can satisfy with technology. The next big gotcha moment for me in lessons was partnerships outside our little "tech bubble." While partnering with builders and all is great, look farther and deeper. What if both the integrator and designer worked together to offer an entire environment that had style and tech? I've preached this forever, and I think both industries are starting to get it.
RT Today: What range of budgets does your company typically work with on your projects?
JW: I think we are unique in this, but I wish we weren't. We range from the $5,000 full-price ticket to a $500,000 price. Of course, we provide some amazing technology for luxury homes, but we have also found that mass-market "smart home junior" projects can be successful. We have always been a company that can fit almost any budget, as long as the products and services are vetted properly. There are definitely products and brands that we will not sell or support, but even to those with a small budget we have isolated devices that do work well and can grow with bigger systems as a client's smart home journey continues. EcoBee thermostats is a perfect example. Sure, they are available at the Home Depot, but they are also one of our favorites to use in our large fully integrated homes.
RT Today: Explain how you manage locations in separate cities and why you have that structure.
JW: This has not been the easiest thing initially. It all comes down to the culture of the people involved. The co-owner of the company (Steve Sigel who also runs the Dallas location) wanted to hire a new employee. There was an upcoming project for a Landry's property going on in Dallas; it was one of those after-business operations overnight installs. So, Michael Mothersell was put on to come out to install as a probationary project (read: tryouts). I went down to Dallas, and we ran through the install as a full team effort. Not only did Michael mesh and work like a champ, he is now probably the number one rock star in the company. Not only because he is really good at what he does, but because he matches our internal culture. If we can't take everyone in the company and stick them on a fishing boat together all day, then something has got to change. I think one of the biggest pieces of the success puzzle is that our co-owner Steve and I totally trust each other and think of each other like family. And, who knows? Maybe in the near future we may see another "family member" and location.
RT Today: Explain a little bit about how your product development partnerships with various manufacturers have come about and what you learned from those experience.
JW: My entire story of working with manufacturers goes back to 2006/2007. I had my own company in this industry back then that was doing great, then the housing market tanked. I had previously built a lot of custom tools and products, but they were all one offs for projects we were doing. Market crashes, budgets go in the dump, and I had to fill that gap or close shop like so many did. So, my first dive into all this, at least the way I remember was with Bryan Garner and Kary Wawrzyniak at TruAudio. I had what most thought was crazy design for speakers. Bryan and Kary gave me my first ever audience, and from that the confidence to move forward.
Today, I get to say that over a decade later, TruAudio and I introduced a new product to their dealer council at CEDIA Expo this last year and the response was amazing. After that, one big break happened. in about 2010 or 11, I was contacted by what I still think is one of the biggest dream teams of all time! Amy Escobio, Jayson Savage, Jon Lin, Ray Hartgen, and Neal Manowitz. I was blessed to get a call to "semi" consult with Sony on the surround receiver with Control4 built in, and the first-ever 4K Sony projector. This wasn't just an opportunity to get to work on cool gear; it was an opportunity to work with people I genuinely consider friends.
After that, I developed products with Vanco that would have never seen the light of day if it weren't for their amazing team. Thank you Lindsey Corbin for making them all look amazing! This relationship still lives on to this day with one of my favorites that actually has a "shared" patent with Mark Corbin and Brandon White of Vanco. Then, there's Valet from Origin Acoustics. Jeremy Burkhardt and I have known each other for a long time. But in the past, it had always been a dealer/manufacturer relationship back in the SpeakerCraft days. Then Origin Acoustics came in and started to change everything.
I had a concept for an "Architectural Voice Control" product that Origin could make and contacted Jeremy about it. We met in Riverside, CA, and before I left we had literally invented a category, and the Valet amplifier was born. These random stories litter my life, but one thing has remained consistent. If a solution doesn't exist, build it. If it's repeatable and works, then contact people to build it. Sometimes manufacturers won't see the most obvious solution staring them right in the face. I'm sure all of those in the trenches of what we do have brilliant ideas all the time. The key is to act on them.
RT Today: What part of this business makes you happiest?
JW: Seeing the look on a client's face when we blow their minds still, to this day, is my absolute favorite thing about this business. One of the other things that really gets me going is when going above and beyond to create a solution that either doesn't exist or you were told cannot be done. This goes for day-to-day activities at Thoughtful Integrations or when I am developing a product or tech. I love to be told it can't be done, and then do it!
RT Today: What is the most frustrating?
JW: I've got two for you. The first is the refining of our "elevator pitch." For most of this, it is an impossible task to undertake. We do so much, and our landscape is constantly changing. I remember a good friend of mine, when asked what he did, would just say, "I hang speakers." It's really difficult and frustrating. CEDIA is starting to make this easier by having a real title code and definition within governmental workforce, but it's still a hard thing to get through. The other thing is in business and tech. That's the method of the big consumer tech company's method of dealing with us.
Our customers know these brands to the point of demanding them. But with fast-changing proprietary or open APIs, user interface control, and sometimes making huge business moves that affect the integration industry, we are often left holding the bag of disappointment and on occasion large monetary losses. It's hard to put your foot down and say no to a client demanding a tech or product even when you are confident that it will not meet the client's expectations when used in an integrated environment.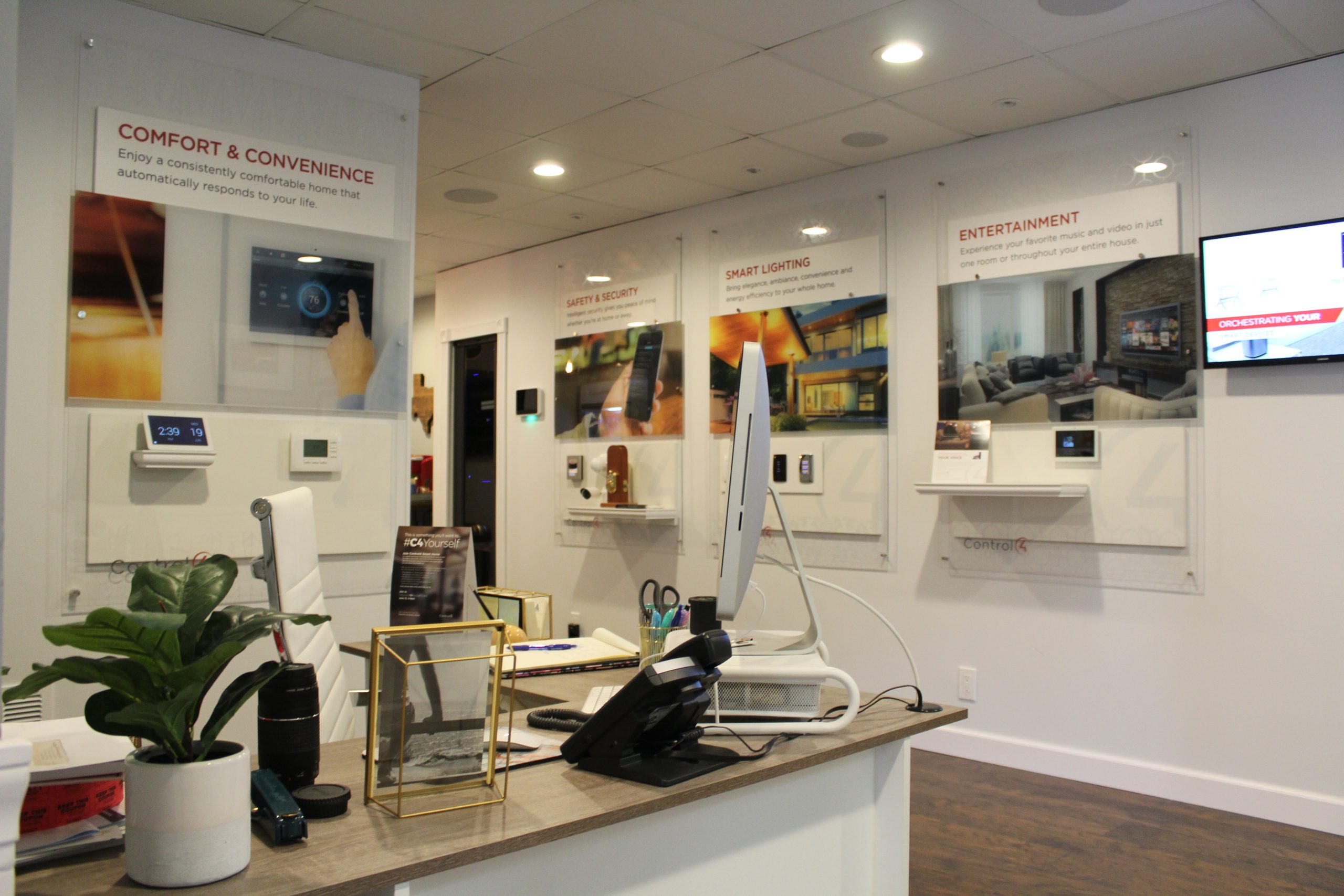 RT Today: When you're deciding whether to start offering a new product or technology in your projects, what are some of the most important criteria you consider?
JW: The biggest one is interoperability. If it can't work in a cohesive and structured way with our other tried-and-true technologies, it immediately gets kicked to the curb. All the time I have manufacturers, distributors, and reps wanting me to check out some new tech or gear. My first response is, "does it work with XYZ?" If the answer is "no," then I abruptly end the conversation. The other is the obvious one we all look at. Is there any money in it? But when I say that I look a little deeper. We like to look at it as an equation: margin, shipping, lead time, labor charges versus cost of employee install. Does this equate to a profitable product?
RT Today: Currently, what are your favorite products or technologies?
JW: Voice is still a big influencer right now. Since Origin Acoustics Valet happened, even more manufacturers are bringing in devices that help us use voice in our world of custom integration. Amazon's platform continues to grow and improve on the software and hardware side. The guys over at Josh.ai continue to grow and innovate specifically for our space. Their "social media model" of feature request/posted demo/feedback method is insanely brilliance. They are really the first to do this. Google and Apple are still there, but their influence is primarily in the "fan boy" space. Voice is still a big influencer of ours and would be regardless of the fact of helping usher it in our market.
Video tech and the way it is distributed is on the top of my list right now. OLED, crazy new short throw projectors, what Screen Innovations is doing with ALR, motorization, and control right now is amazing stuff. Video over IP is still one of my favs since the tech first hit the market. But… here's the shocker, I LOVE ROKU! I know it sound funny, but the brand and tech has almost officially killed the need for centralized video distribution. They are small and can fit right behind a display, run all the most used streaming apps, now run most major television provider services, have full two-way IP integration on most control system platforms, and support 4K 60 HDR. Oh, and they run PLEX. If you play your cards right, there's a way to make money with them, as well. We are also toying around with movie/content servers like Kaleidescape and Modulus. It's kinda crazy to me that movie servers are coming back, but they are!
RT Today: Looking ahead, what technology trend do you expect to have the most influence on the work that you do?
JW: AI is far off, but I do think that in the very near future – especially due to voice – machine learning is going to be a huge influence. I believe that we are at a time where simple learning, like what Nest has done, can be expanded and applied to the whole home and beyond. Facial and biometric is getting so good and is affordable. Now that will probably be tied to some minor machine learning. I see our first version of this in the near future and see it as a who, where, when, and demeanor (noted by video recognition and or physiological blood pressure, temp, breathing, posture, etc.) calculation that will have outputs based on learning habits.
The big question is going to be on the business impact. What is it going to do to installation teams? The future seems headed toward "self-programming." I think the other big trend is going to be less about what we install, program, and service and be more on how we do business. Consolidated software platforms are going to play into a big part of this. I am also looking at AR, VR, and RR. I think we are at the tech teetering point where we will quickly figure out if there's a business model behind this or if it's just another trend gimmick.
As far as the tech, of course, I'm excited about it, but I am keeping a close eye on whether or not there's a business model behind it. The last influencer I am keeping a close eye and active hand in is the wellness/living in place trend. While the tech is coming out and getting better, again, there's a business model issue. Sure, it can be profitable, but to whom and how?
What doctor, scientist, or medical organization is going to prove the impact inside the home to show a client personal ROI in health? Where are the benchmarks and expected health impacts per tech or device? And will someone solve the liability and legalities of this so we can build a business plan behind this? I think this is going to be a big tech influencer for us all, if someone steps up and qualifies those questions I'm asking. For the next five years, I expect these trends to have a larger business impact than a technological impact when it comes to our industry. These trends will be more about us being business professionals and less about being AV nerds.