Valet Living, the national, full-service amenities provider to the multifamily housing industry, has partnered with Mark-Taylor, the largest multifamily housing development and management company in Arizona. Mark-Taylor will adopt its Valet Living Home amenity service platform across 34 of its Mark-Taylor premium rental communities.
Mark-Taylor was an early adopter of the proprietary mobile app that connects residents with trusted Home Valets to deliver best-in-class amenity services, including fitness classes, package delivery with added options for in-home drop-off, pet visits (including dog walking), dry cleaning, home cleaning, and on-demand trash collection.
"Mark-Taylor was a natural partner for Valet Living, given the enhanced value it provides to residents and on-site property management teams," said Shawn Handrahan, CEO and president at Valet Living. "With such high download rates of the Valet Living Home app for new residents, we are excited to accelerate growth and expand the presence of Valet Living Home in the southwestern region."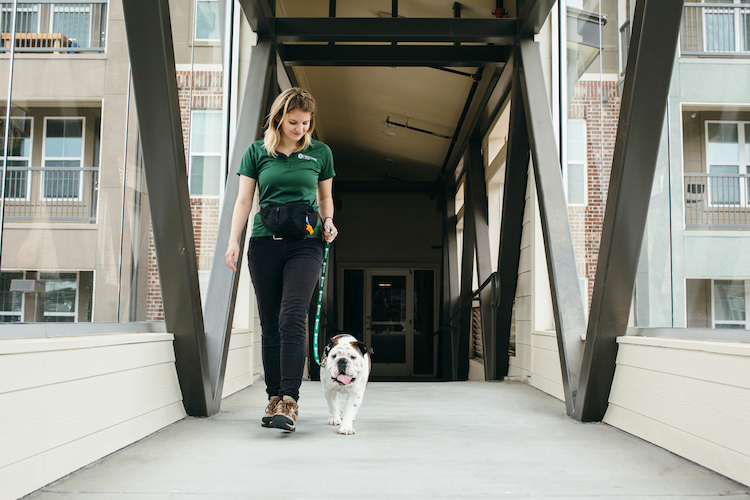 Research from Valet Living reveals that, on average, more than 83 percent of new residents download the Valet Living Home app, and 64 percent place an order, based on recent case studies from its full-service locations. These findings prove that residential demand extends beyond the norm of basic amenities, to help residents live more enjoyable lives, including spending more time with family and friends, instead of worrying about daunting household chores.
Beyond amenity services, Valet Living realizes residents also crave experiences, and has continually evolved Valet Living Home now with the ability to offer a 24-hour on-site concierge team, which is incorporated within select communities.
"As a staple of luxury residential living in Phoenix, we are thrilled to be partnering with Valet Living to enhance the Mark-Taylor experience and elevate our residents' quality of life," said John Carlson, president of Mark-Taylor Residential. "We are a forward-thinking company that is always looking to provide our residents with the richest residential living experience possible, evidenced by being the first adopter of the Valet Living Doorstep amenity and Valet Living Home in Arizona. Our residents trust that they will be cared for and provided with amenity services that are comprehensive, convenient, accessible and of superior quality."
The rise in amenity offerings in residential communities is pushing property managers to rethink channels through which to provide their residents with the most robust amenity services possible. The trend has grown from just onsite gyms or in-unit laundry machines to include virtual and in-person handling of amenity services from package delivery, fitness classes, chores, and errands. Valet Living is leading the charge, with an expansion timeline that includes the launch of additional communities in Charlotte, Dallas and Tampa Bay, along with the communities currently rolling out across the Phoenix area.
Valet Living Home also has plans to expand to Atlanta, Austin, Denver, Houston, New York City and Washington D.C. over the coming months.