WIRED Technologies Group, of Winter Park, FL, Packed in Crestron Solutions from Lighting to Distributed Audio for New American Home Projects
There are a pair of residential projects in Florida, both featuring technology integrations by a firm called WIRED Technologies Group, that are packed with Crestron solutions, from lighting to distributed, streaming audio. The difference between these two homes is that one is a new build and the other a careful Mid-century modern remodel.
Both homes will be open to the public, as part of "The New American Home (TNAH)" program and its sister project, "The New American Remodel Home (TNARH)." Each residence , according to the official website, was "[an] official show home of the annual International Builders' Show. It showcases industry best practices, innovative design concepts, state-of-the-art products, and the latest construction techniques."
For its part, the TNARH project is "not to be confused with a "facelift" or "renovation," [but a] completely enhanced and rebuilt property [that] displays the importance of innovation in the industry." Both residences offer the design/build community an opportunity to see a variety of advancements in real-world settings — the new home will eventually be sold, and the remodel will be ready for its current owner immediately after the display period wraps.
"It's a real opportunity for our design/build partners to see Crestron Home in action," said Michelle Guss, director of business development, Crestron.
The WIRED Technologies Group Remodel
Guss was along for the discovery process for the remodel. "We walked through the floor plan and took a kind of 'wish list' approach with remodeler Eric Gray (DTS). We worked with the WIRED crew and our tech sales team to come up with the integration: A full Crestron solution built on the foundation of the Crestron Home platform: lighting control, shades, audio, and video."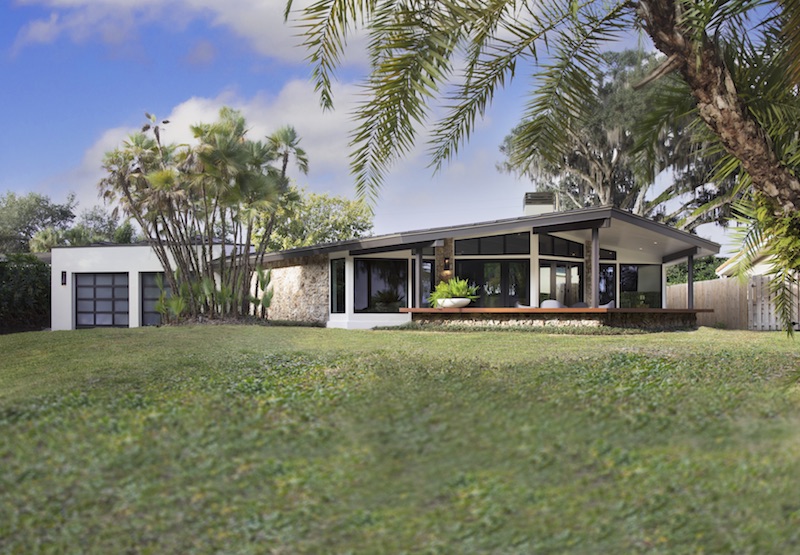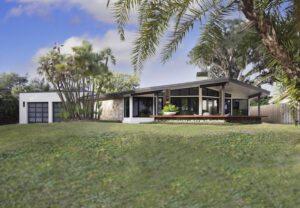 All of that technology had to blend seamlessly into the aesthetic, which is laid out in the press package promoting the project: "Architect Phil Kean and remodeler Eric Gray have devised with a plan that transforms the experience of living in the home without altering its original design. Unlike past years, this project will be as much about preservation as renovation. One look will tell you why. This is a real eye catcher, a structure that Kean describes as 'the sexiest mid-century home in Orlando.'"
Guss noted that the existing home interior floor area was fairly average by today's standards — about 2,600 square feet — but that it would be about a third bigger when it's done because of a 1,000-square-foot edition at the back of the home.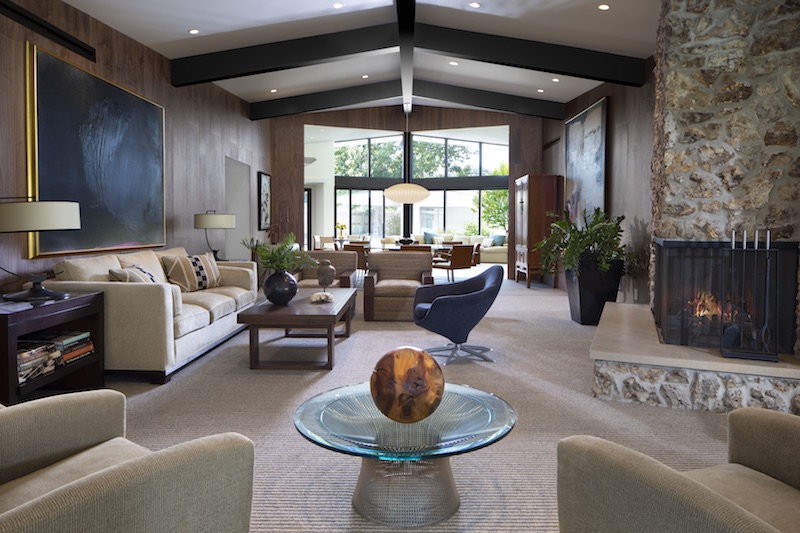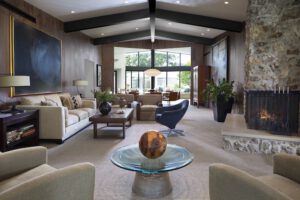 "They're continuing the architectural theme with a spectacular atrium that faces a swimming pool," Guss explained.
That new space meant that the house needed 24 Crestron shades, control for 120 lighting loads, eight zones of audio powered by a DM-NAX-8ZSA amplifier that delivers sound via a variety of new Crestron Reference speakers, three 10-inch touch screens (both tabletop and wall mounted), 49 Horizon keypads, and more.
"It's a real opportunity for our design/build partners to see the Crestron Home platform in action — how it can scale to different sizes and how the tech technology can blend with design," Guss said. "Being able to have more points of control in this home was really critical to being able to have an ease of functionality and use."
The New Build
Those aesthetic considerations are also applied to the "TNAH" project.  Serena Hahn, CEO of builder Envy Homes, describes the project concept. "Our philosophy is to bring modern, livable features to all of our homes, built thoughtfully to keep it approachable to builders, even with a project like [The New American Home]," she said.
As it's completed, "the three-story property will boast 4,646 square feet of living space, with three bedrooms and four-and-a-half bathrooms. Features will also include a rooftop terrace, an exercise room, and numerous indoor-outdoor living amenities as well as a pool courtyard. Industry professionals seeking inspiration and new ideas will find that many of the unique aspects of the 2022 home can be easily replicated within nearly any new-home project," according to the TNAH site.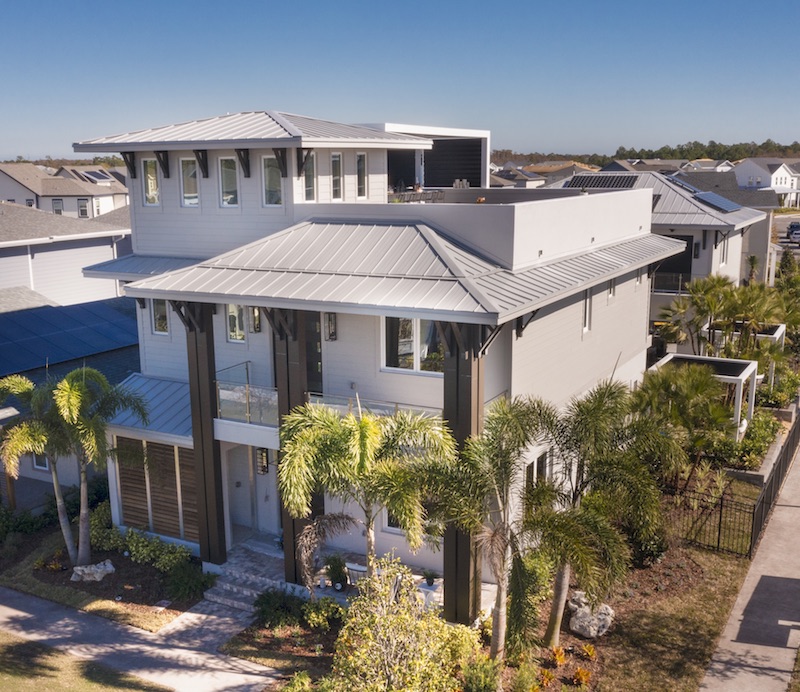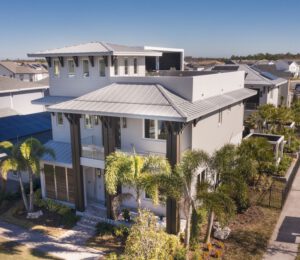 Those three stories required quite a few Crestron control solutions. Five 10-inch touchscreens help unlock the puzzle.
"Theoretically, the client could be on any level and be able to control their entire home," Guss said.
The home is on a fairly small lot, which compounded the challenge.
"If you look at the floor plans, it is a very narrow layout — having more points of control in this home was really critical to being able to have an ease of functionality and use," Guss explained.
That footprint also required scaling up other solutions; there are not one but two Crestron DM NAX amps in the property, for example, capable of delivering audio from the homeowner's favorite streaming services. (Each zone of audio, by the way, can operate independently of the others — or various zones can be combined for entertaining.) Shading and video round out the Crestron tech here.
Guss is especially proud of what's gone into each project since she's constantly sending design/build feedback to the Crestron engineering and manufacturing team. "I'd encourage anyone who's interested to really take a look at the quality of what we've put into these homes: how quiet the shades are, the luxurious finishes of the keypads, and so on. It's pretty gratifying to see it all come together in a project that's meant to inspire."
Related: Crestron Expands Custom Shading Portfolio with New Battery-Powered Options and 240 New Fabrics