The Gary Sinise Foundation, in partnership with Nortek Control, the Home Builders Association of Greater Knoxville, and smart home automation firm AVS Design Concepts, recently built a specially adapted smart home for Staff Sergeant Casey Jones and his wife Shannon through its R.I.S.E. program.
In 2008, Casey Jones joined the U.S. Army and became a senior explosive ordinance Disposal (EOD) team member. In this role, Jones' job was to deactivate explosive devices in combat zones.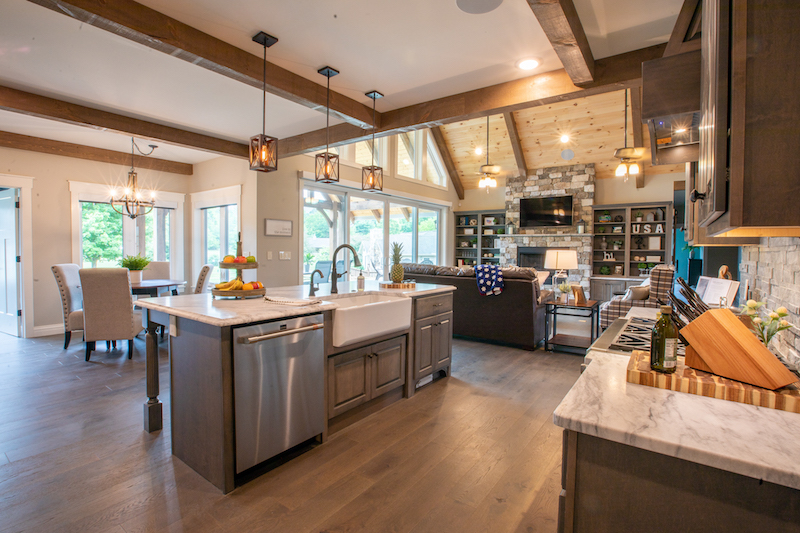 On May 16, 2013, while deployed in Senjaray, Afghanistan, Jones was assigned to clear a compound area for a future command post. As he was assisting his team leader, Casey stepped on a pressure-plate improvised explosive device (IED) which detonated beneath him, causing him to lose both legs. He was initially sent to a NATO Role 3 Multinational Medical Unit and then later transferred to Walter Reed National Military Center. Motivated by his fellow wounded comrades, Casey spent two years learning how to walk again.
Casey selflessly served our nation, earning many distinguished awards including the Purple Heart, Army Commendation Medal (2), NCO Development Award, Good Conduct Medal (2), and the Afghanistan Campaign Medal.
Related: Nortek Control and the Gary Sinise Foundation Support Wounded Hero
Nortek Control Supplies ELAN Control System
Nortek Control, a long-time supporter of the Gary Sinise Foundation's R.I.S.E program, contributed the ELAN smart home control system and the products necessary to provide seamless surveillance and security, entertainment, climate comfort and more. Specifically used solutions include ELAN surveillance cameras, ELAN doorbell camera, complete 2GIG home security system, SpeakerCraft outdoor speakers, ELAN indoor speakers, ELAN smart thermostats, and ELAN intelligent touch panels.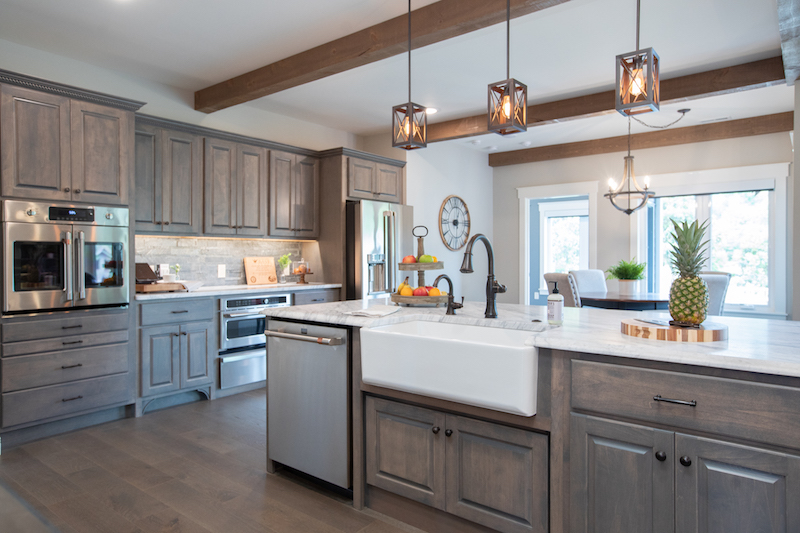 AVS Design Concepts Integrates Smart Home
"In our line of work we usually sell something that is considered a luxury," said John Brothers, president and founder of AVS Design Concepts. "But, this was one instance where we could use tech to fully enrich someone's life and enable them to live to their fullest potential. The flagpole light turned out to be a critical element. We had to make sure that the American flag is always illuminated."
"When we agreed to participate in this project," Brothers continued, "we did not do so for the publicity. Our organization has been successful, and I make it a priority to give back to the community where we can. We believe being a good corporate citizen means helping when the opportunity arises and have been involved in projects with Extreme Home Makeover, Make-A-Wish Foundation, Children's Hospital, and others. The reward is the involvement and the sense of purpose our team enjoys."
Brothers also shared that to honor a fallen Marine who is the son of a long-time employee, his company proudly sponsors one of the commemorative paver stones that form a perimeter around the flagpole.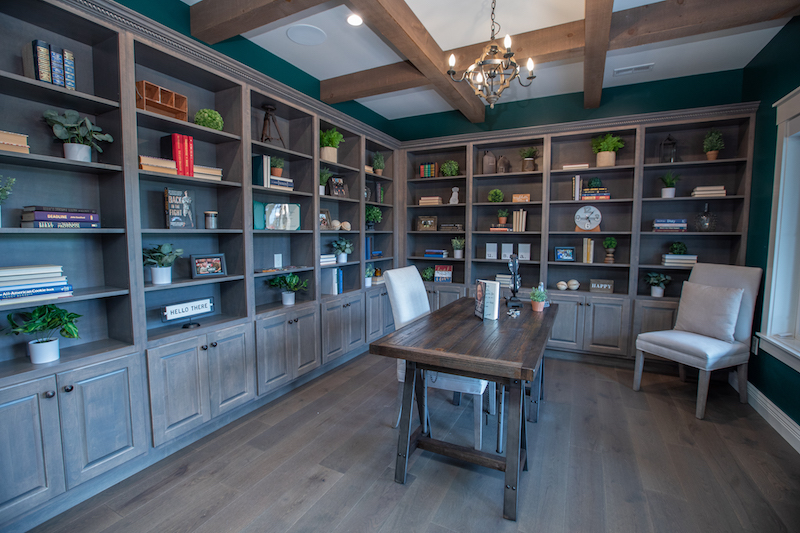 Recognizing Great Sacrifices
"The Gary Sinise Foundation has been honoring our defenders, veterans, first responders, their families and those in need," said Richard Pugnier, vice president of marketing at Nortek Control, "and we are extremely proud to continue to do our part by leveraging our products and our strong dealer network to bring a better life to our nation's heroes. It's the very least we can do to recognize the great sacrifices that so many of our troops have made."
Other leading technologies were part of this project and integrated with the ELAN system including Lutron lighting and custom motorized shades, Yale door locks, and more.