Abode Systems, the DIY home security provider, has launched the new Abode Security Kit, which is an affordable but feature-packed solution designed to make home security accessible to more homeowners. Starting at just $159.99 MSRP, the newest addition to the Abode ecosystem is built on the Abode home security platform and provides an entry-level solution for customers who want reliable home security.
This new offering is a three-piece kit that includes the Abode Security Hub, one mini door/window sensor, and one keyfob but can be expanded with additional devices to suit the needs of any customer.
The new kit takes the place of Abode's initial flagship home security kit — known as the Smart Security Kit — and enjoys many of the same features but without Z-Wave or Zigbee connectivity and HomeKit certification. Users have access to both self and professional monitoring options, as well, giving them tools like video recording and storage, detailed mobile event alerts, and intelligent person, pet, and package detection, starting at $7/month.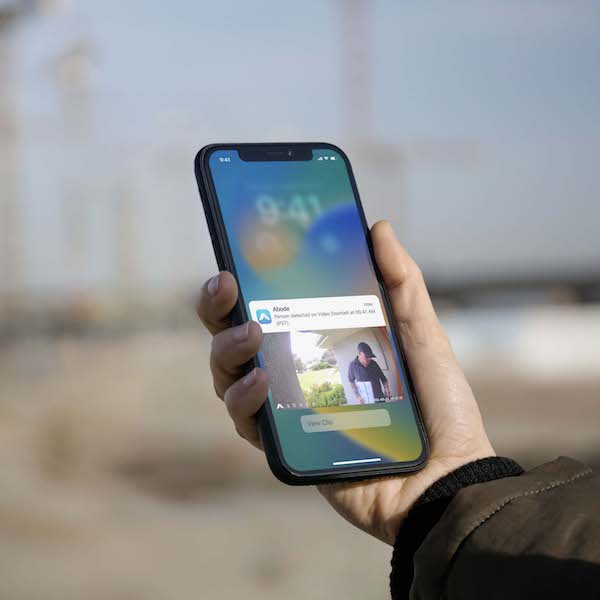 Purposely designed to prioritize simplicity and easy set up with in-app onboarding, the Abode Security Hub features built-in Wi-Fi, and the accompanying app provides users with an intuitive means to set up and control the system. Via the Abode app, users can install each accessory device, get event notifications, arm, and disarm the system, and set up device groups and customizable automations in the CUE automations engine.
The new Abode Security Kit also features compatibility with the industry smart home devices and integrations such as AI voice assistants like Amazon Alexa and Google Assistant. To expand the functionality of the system, users can also integrate Google Nest products like Nest Cams and Nest thermostats into the Abode app for native control and enjoy home entertainment features from other brands, such as Bose and Sonos.
"The new Abode Security Kit represents an evolution of our business and is a result of us listening to our potential and existing customers about what they want and need from a home security solution in an ever-evolving market," said Christopher Carney, Abode founder and CEO. "Since our inception, we've understood that home security is a paramount concern for all users, yet a steep upfront cost often presents a significant hurdle. This is magnified when more affordable hardware is offset by inflated monthly fees and contractual obligations. At Abode's core, we stand for choice, flexibility, and value for our customers which is why we're committed to delivering solutions that help ensure customers can secure their homes effectively and economically."
Additional Abode Security Kit features include:
Cellular backup for lost connectivity during an outage**
Battery backup to keep system online in power outage
Built-in 93db siren
Detailed event notifications and timeline provided within the Abode app
Smart person, package, and pet detection
With this announcement, Abode is actively expanding its range of offerings to cater to a diverse base of customer needs and preferences. Alongside the introduction of the new security kit, Abode is not losing sight of its original offerings that have become staples within the realm of home security. The company will continue to sell the original four-piece security kit, known as the Smart Security Kit for $279.99 MSRP as well as IOTA, the all-in-one Abode offering that combines a hub, PIR motion sensor, and an HD camera into a compact device for $329.99 MSRP.
Both the Smart Security Kit and IOTA system feature HomeKit compatibility along with Z-Wave and Zigbee connectivity and will be sold as premium solutions that satisfy specific needs, budgets, and preferences.
For a limited time, Abode is offering special introductory pricing for the Abode Security Kit. The newest Abode solution will start at $139.99 and include free shipping for a limited time only.