'I'm Not the AV Guy'
Our company recently hit a big milestone: 15 years in business, providing intelligent home automation systems and award-winning service after the sale. We've come a long way, baby! Not only has our company changed over time, but our industry has undergone monumental expansion and change. There is, however, thing that hasn't changed much: how we refer to ourselves and the industry, in general, as the "AV industry," serviced by the "AV Guy."
I take issue with this term, and it's not because I'm female. My concern is that "AV" confines us, binding us to a particular slice of an extraordinarily large (and diverse) home technology pie. It undersells what a lot of home technology professionals do because it centers around technology that most people feel that they can live without or do themselves.
So, what do the other slices of the home technology pie look like? What are these professionals called? What are their strengths and weaknesses?
I'll start with "The AV Guy." Typically, this person comes with a lot of passion for audio/visual systems: music and movies are this guy's jam. These folks can provide simple installation services or provide equipment alongside installation.
A good AV Guy will consider your needs and recommend products that enhance your experience. A bad AV Guy will try to "sell" you equipment over and above what you need or will miss the boat entirely and sell you sub-par equipment. As a single-person company, it may be difficult to get him to service what he has sold you. If you want more than audio/visual systems and are looking for responsive service to go alongside it, I urge you to continue your search.
What about electrical companies? Electricians are often tasked with installing speakers, smart lighting switches, and video doorbells, but do they know how the audio system works, how to configure wireless networks, or how to troubleshoot when something falls offline? Typically, the answer is "No." Some electrical companies have invested in dedicated departments for such a thing, but it doesn't automatically qualify them for proper design and responsive service.
If not electrical, what about security companies? Residential security providers have access to a wide breadth of products, mostly centered around life safety. Fire alarms, burglary systems, and monitoring services are typically the core offering, with "smart home technology" or "home theater" living on the fringe – more as an add-on installation service. Installations can be inexpensive on the front end, with a nice long monitoring contract on the back end. Always read the fine print!
Typically, none of the above are stellar when it comes to designing, configuring, and servicing a home network, so it may seem logical to consider an IT company to install your wireless network. Here's the challenge: wireless access points should go where you want wireless internet. This means placing a set-top box, extender, or wireless router in your kitchen, master bedroom, or pool house. I've seen IT companies install a wireless router with multiple antennas on a shelf with family photos. While you may get a great signal at a fair price, it comes with a cost – poor aesthetics and (commonly) exposed wires.
While you can manage your home technology experience by hiring a combination of the above, you may end up with disjointed systems and in some instances, doubling of efforts.  If the idea of managing multiple companies or people gives you a headache, consider a custom integrator. These companies are built to understand your needs, discuss any technology problem, and develop a solution with you.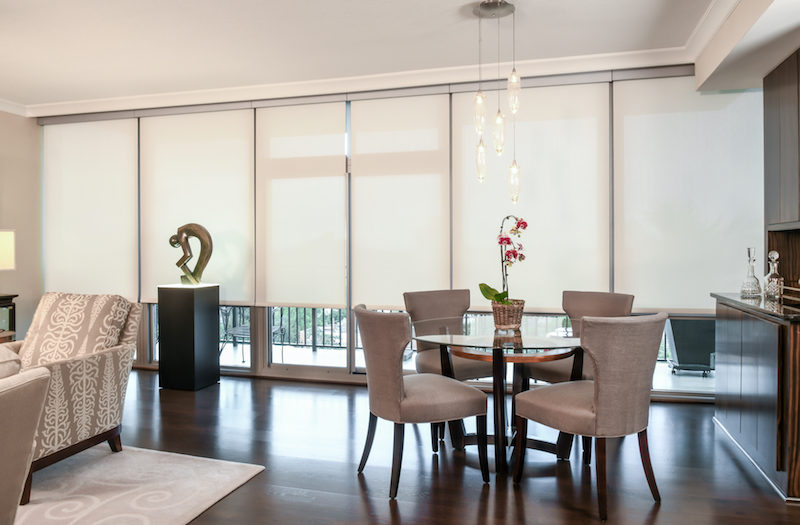 In new construction, custom integrators work with design/build professionals to create and share drawings that guide electricians, carpenters, and their own team. CI professionals do the same for existing homes and often turn "dumb" houses "smart" by providing internet access, motorized blinds, smart lighting, music, movies, and more. Many times, CI companies act as a low-voltage general contractor and coordinate other trades – such as electricians or drywallers – to provide turn-key installations so you have only one point of contact for the project. Often times these professionals have had formal product training and likely have industry "best practice" education with certifications to prove it. Pricing is typically more than any of the aforementioned "guys," but the offering is different. It's the whole pie and not just a slice. It should cost more.
Throughout this article, I've used the word "typically" a lot, which was purposeful. Not all companies fit into these five groups as I've outlined them. Consider it as more of a guide instead of a rule book when looking for a home technology professional for your project. You may want more than an AV Guy; you may want a CI Gal!