Tube amplifiers inhabit a special place in the pantheon of consumer electronics. Just the word "tube" conjures up images of glowing cylinders of awesome. Cary Audio built its SLI-80 Heritage Series Vacuum Tube Integrated Amplifier to be paired specifically with the Klipsch Heritage Series speaker line, which includes Forte and Heresy speakers.
Related: Klipsch Celebrates 75 Years with Forte IV Loudspeakers
I had the heavy task of testing out the SLI-80 with a pair of Fortes. What would I find? Transcendence? Nirvana? I fired up the turntable, put on a little 1974 Grateful Dead and set out to see if tubes were worth all the fuss.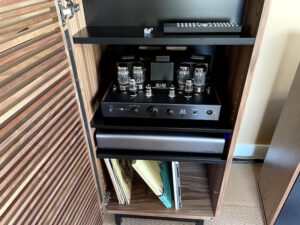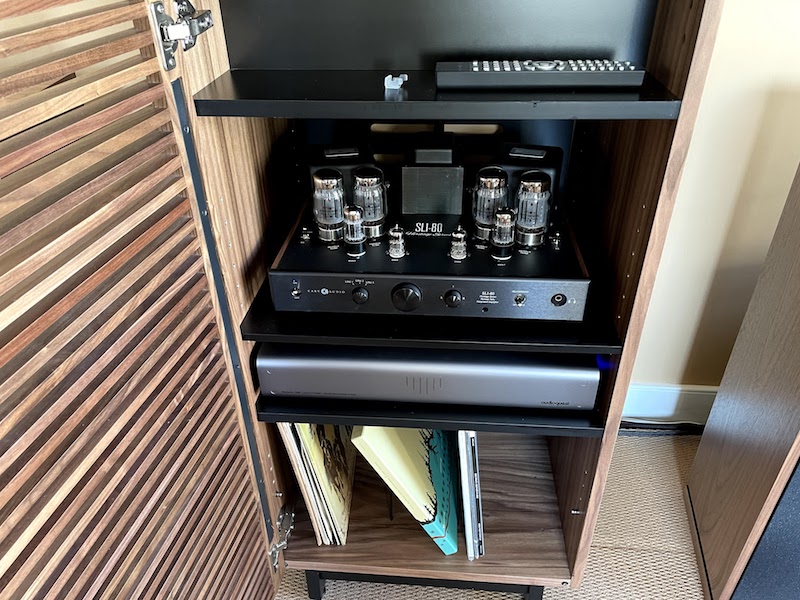 Unboxing
The SLI-80 ships in a big, bulletproof cardboard box with air foam designed to keep the whole assembly nice and snug. Each tube is labeled and comes with a set of white gloves to avoid any fingerprint oils.
Electron tubes are just like halogen lamps in that they heat up and any pollution can result in early failure. The SLI-80 comes with optional side panels (cherry, walnut, and black ash) matching Klipsch Heritage series speakers, so the end aesthetic is seamless and makes all the pieces flow together perfectly.
Installation of the Cary Audio SLI-80
The SLI-80 is very basic in that it requires minimal installation. Once we installed each tube and plugged in the power, connecting our Mobile Fidelity UltraDeck and Klipsch Forte speakers was a breeze. We used banana plugs into the back of the speakers and amp because we have multiple sets to swap in and out frequently.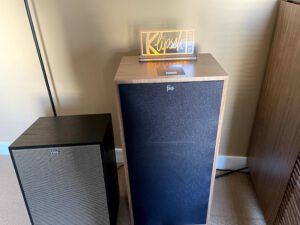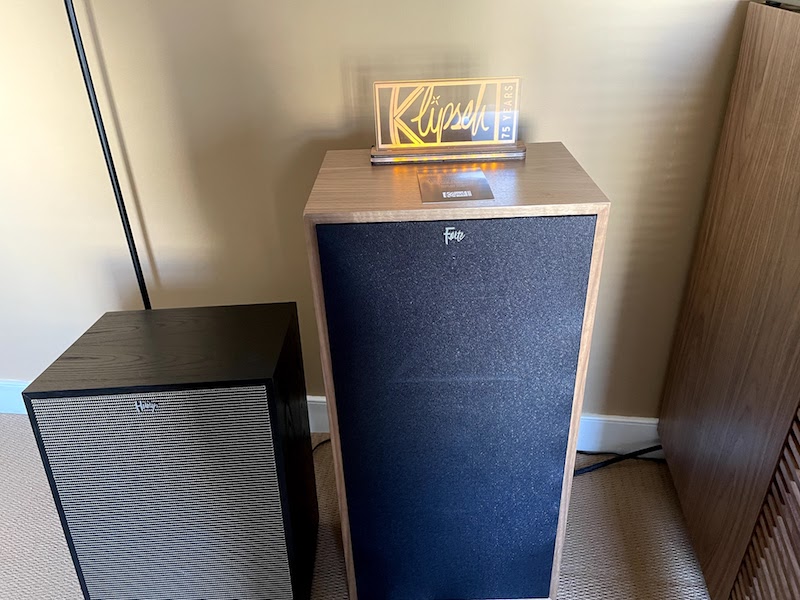 Once everything was connected, it was time to flip the power switch on. Cary Audio did not short-change the details with this one. They could have made the power button anything, but they chose a toggle switch with a very confident click. It makes you feel like you're about to launch a nuclear attack. Once I heard the amplifier whir to life, I saw a soft orange glow emanating from the eight tubes sitting atop the SLI-80.
I dropped the needle on the record and Mississippi Half-Step Uptown Toodeloo started whispering from the Fortes… softly at first but then louder as the amplifier warmed up. The live sound punched me in the chest. I tried the same thing with Watcher of the Skies from Genesis' Foxtrot album. Same result. The vocals are unreal. I was immediately transported to the studio or concert venue. I think vinyl is meant to be heard through amplifiers like this. I now feel like I have to go back and listen to everything all over again on the SLI-80.
The sound is divine. Absolutely divine. I thought some of our other setups were nice, but the tube amplifier combined with vinyl might be the best combination that I've seen in a long time. The hilarity of this isn't lost on me as I contemplate how ubiquitous vinyl and high end that tube amplifiers were in the 1970s and 80s. Here we are in 2021 test driving modern takes on older staples.
I love that our industry is experiencing a resurgence in vinyl interest and passion around great sound. The 2-channel sound experience with this amplifier paired with Klipsch Forte speakers is superlative.
SLI-80 Final Report
The SLI-80 is priced around $4,500. There are plenty of amplifiers out there priced at double that don't sound half as good. There aren't, however, any amplifiers that I can think of that sound as good for less. That makes the SLI-80 a must buy for any budding audio enthusiast. It's expensive enough to make you think about it, but once you sit down in front of one of these paired with the right speakers, you're going to buy it. Don't say I didn't warn you.