AudioControl has announced that it has officially entered the car audio subwoofer and speaker categories. This allows car and music enthusiasts to overhaul their vehicles with a complete upgraded audio system.
AudioControl will now feature a full line of analog and digital signal processors for OEM and aftermarket audio systems with the newest additions; two lines of subwoofers and a line of speakers of various sizes.
Related: AudioControl Acquired by Automotive Audio Brand AAMP Global
AudioControl's Space series of subwoofers are built with a structurally rigid low-profile basket, providing the ultimate solution for deep, rich bass in a sleek, and slim design. Its fiber matrix injection molded polypropylene cone ensures durability for even the most rugged environments.
They include a heavy-duty voice coil with thermal efficient cooling design to prevent overheating even when the music gets hot. The Space series provides the complete solution with removable metal subwoofer grille for protecting the precious sound cargo. Available in 10" and 12" sizes.
AudioControl's Spike Series subwoofer were crafted to provide clear, precise bass for an immersive listening experience. They feature a heavy-duty rigid basket for reduced resonance and distortion to ensure the cleanest possible bass output.
An internally designed radial cooled motor enhances the life of the speaker, and high-excursion, double-stitched surround combined with a fiber matrix, mica coated paper cone produces ultra-low frequency output. A dual dust cap system for enclosure compression control, provides stability for better sound.
Each Spike subwoofer comes with a protective grille to keep it safe from damage, so you can enjoy your journey with peace of mind. Available in 8", 10", and 12" sizes.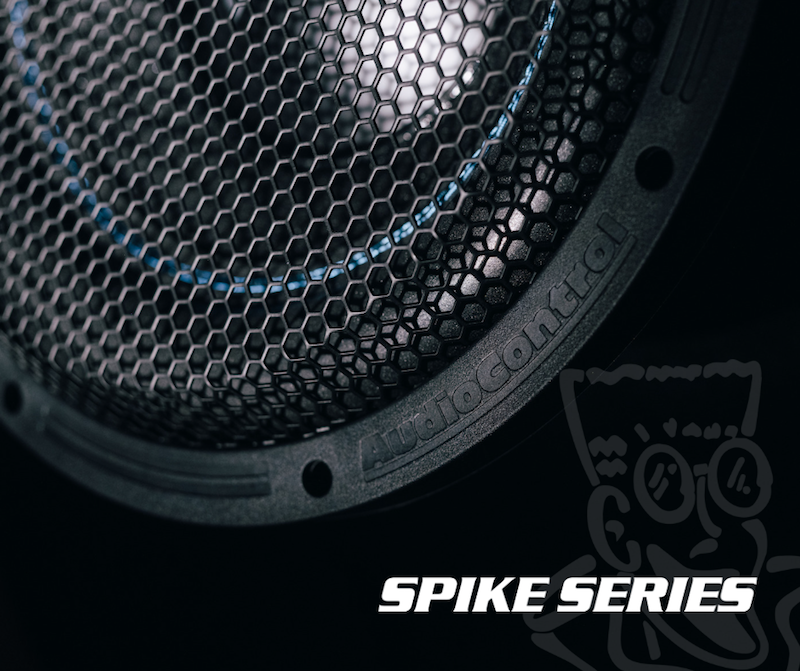 That's why PNW is also the name of the company's new car speaker line. The PNW line features an edge-enhanced steel frame for ultimate structural strength and a linear double-roll surround for precise cone movement ensuring the purest sound.
"This launch is the result of extensive technical research, precise design, and pure enthusiast development," said Herb Brown, President of North America, AAMP Global (parent company of AudioControl). "The speakers and woofers capture what we feel AudioControl customers have grown to expect from this industry-leading brand. Our design team of audio specialists and developers labored over every small detail, down to the nomenclature which is a direct tie to its Seattle heritage."