Andrew DeCristofaro has been an audiophile for most of his life. From the age of 12 on through his childhood he and his dad would spend weekends driving from Hi-Fi shop to Hi-Fi shop in Los Angeles auditioning loudspeakers. When it recently came time to renovate his childhood home in Rancho Palos Verdes, CA, creating a proper system for watching movies and listening to music, there would be no compromising on audio quality.
The thing is, DeCristofaro is not your "average audiophile" (if there was such a thing). He also happens to be an Oscar-nominated supervising sound editor with years and years of experience weaving together the audio "fabric" of famous movies that are played on systems like the one he was trying to assemble for his renovated home. In other words, he is an audiophile who also understands, intimately, how certain movies were designed to sound.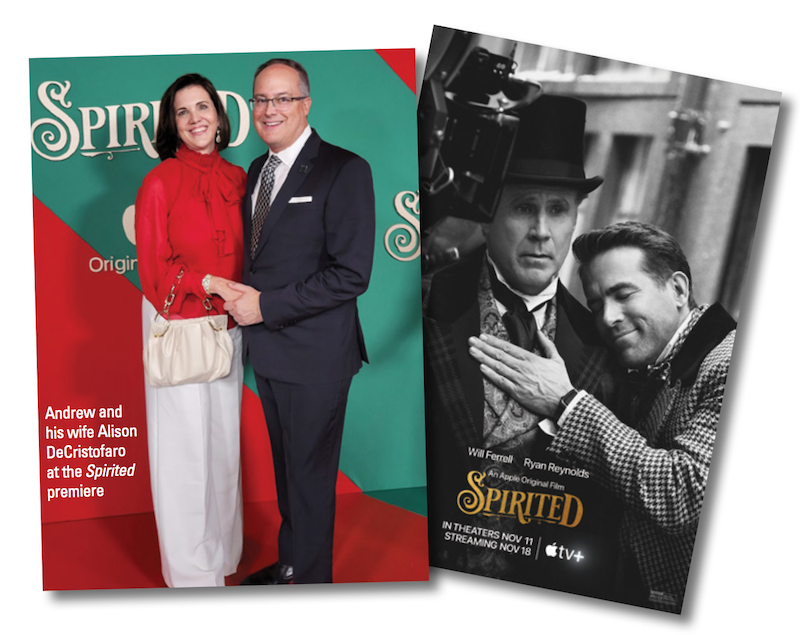 Knowing all of this, DeCristofaro's local AV dealer (The Source AV) suggested he audition speakers from a manufacturer called Wisdom Audio. After doing some online research, DeCristofaro felt some of Wisdom's performance claims seemed too good to be true, but still intrigued, he flew to the company's Carson City, NV, headquarters for an in-person demo and meeting with Wisdom VP of Sales Ron Rouse.
"I really thought I was going to be disappointed, because usually with Hi-Fi speakers, if you try to really crank them up, they always just crap out," DeCristofaro said. "But those speakers just delivered with gusto and detail. Needless to say, I was hooked."
The part DeCristofaro is leaving out of this particular anecdote was that the content he really wanted to "crank up" on the system was scenes from some of the movies he had worked on, including the Oscar-nominated Unbroken.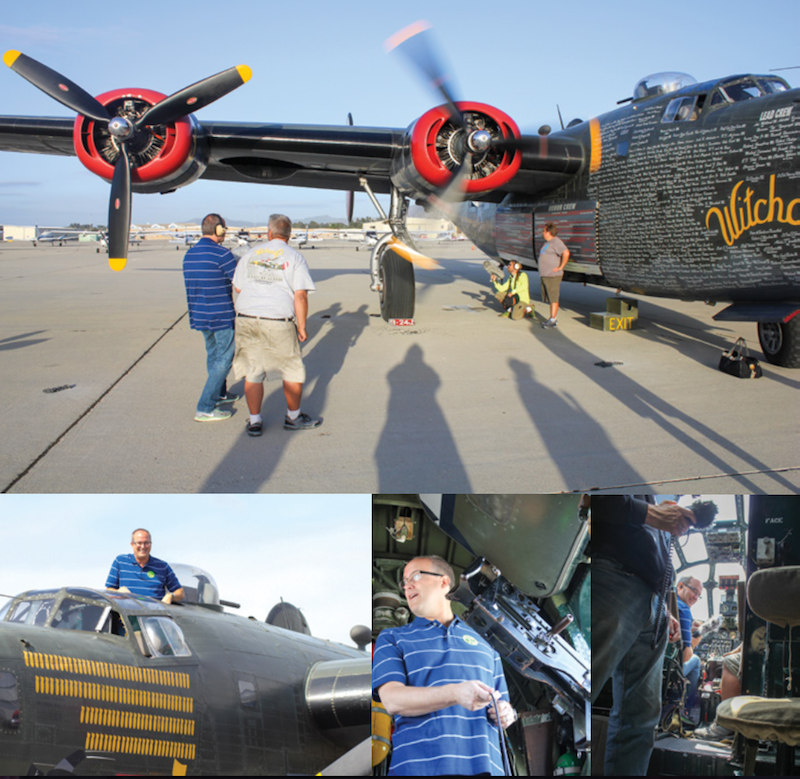 "This was kind of interesting for me because I've been in this business for 30 years, and I've been fortunate to have done systems for or provided demos to many movie stars, producers, and directors," Rouse noted. "But they all paled in comparison to doing a demo for Andrew because now you not only have someone who knows the movie, but who knows every last beep, bop, boop in there and how it's supposed sound."
Of course, anyone who has attended an AV industry trade show in the last eight years has experienced the opening sequence in Unbroken because not only is it featured on a Dolby Atmos demo disk, but it's an excellent example of realistic sound effects contributing to dramatic tension in a scene. To quote the Cinema-Connoisseur.com breakdown of the sequence, "This cut has it all, from the beginning of the track when, sans music [by director Angelina Jolie's choice to allow the realism center stage] a squadron of WWII B-24 Liberator bombers appear out of the dawn horizon and roar over, around, and by you.
"You are thrown headfirst into the bomber … as though you are one of the crew members. The scene swings from almost intimate — with subtle rattles, creaks, and voices all around — to dynamic and intense. Through it all, the many different detailed sounds — from the levers, rattling and cockpit instruments — place you in the middle of the vintage bomber's fuselage."
After experiencing that scene and others from his own work, DeCristofaro had become a full-on fanboy of Wisdom Audio. "I told Ron, 'I will speak to the mountaintops, telling everyone about this technology because I want more people to be listening to my work on speakers like these.'"
What seemed to appeal to DeCristofaro was Wisdom's use of planar magnetic drivers, a speaker technology the company had perfected over 20 years. Commonly confused with electrostatic, air motion transformer, and ribbon speakers, planar magnetic drivers are lighter than the air that they move, so they can start and stop on a dime — and because there is so much surface area, they can play at much lower frequencies.
And, Wisdom speakers are offered in point source or line source, with line source being a perfect match for DeCristofaro's challenging room, which is multipurpose with windows everywhere. With Wisdom's longer line source drivers, audio in the room could be delivered with continuity of sound pressure level over distance. The room also has an unusual ceiling configuration, so the line source prevented reflections off of the ceiling.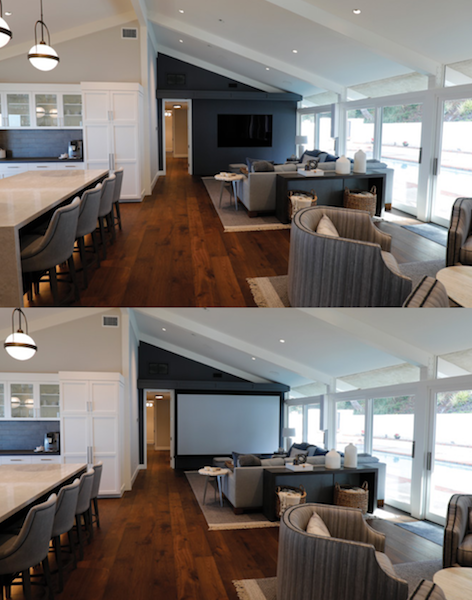 Throughout the process, DeCristofaro developed such an appreciation for Wisdom Audio that he offered to serve as a guest speaker at the company's dealer academy, where he met fellow guest speaker, Sam Cavitt, the highly respected private theater designer, owner of Paradise Theater, and editor of aforementioned Cinema-Connoisseur.com. Throughout DeCristofaro's home renovation, Cavitt offered his insights into speaker placement and room layout, and designed the front baffle wall.
When it was all said and done, DeCristofaro ended up completing his Dolby Atmos system with Wisdom Audio speakers, of course, a StormAudio surround processor, and Kaleidescape movie server. For the visual component, he paired a Sony VPL-GTZ380/P projector with a 150-inch Stewart Filmscreen that lowers down over an 83-inch TV. The system description complete, we wanted to learn more about DeCristofaro's career to gain a better appreciation for what it takes to bring audio elements together in our favorite TV shows and movies. This interview has been edited for length and clarity.
Residential Tech Today: How does one become a supervising sound editor for movies?
Andrew DeCristofaro: I started out at UC San Diego doing pre-med — pretty much my whole family is in the medical field. I was in an accelerated three-year program, just cramming on a fast track. Then I saw this "little" black and white movie called Citizen Kane and couldn't stop talking about it. The biggest stoner in my dorm suite was like, "Uh, you can make movies for a living." And I'm like, "No… You can't." Even though I was born and raised in Los Angeles, my whole world was about medicine. But it got me thinking, so I transferred to USC, and got into the film school.
Eventually, I did my short film, got an agent, and did festivals. I was heading toward directing, but my sound teacher was a guy named Tom Holman [inventor of Lucasfilm's THX sound system]. Even though I had an agent and was hoping to really start directing, Tom recommended that I get a job in the meantime, focused on something that I knew the least about. I said, "Well, there's never time for sound in my movies…" So, I got an internship in that field. It was in a small, independent shop doing commercials and movies. I was there seven days a week. I did it all and just loved it.
What were some of your early projects?
My first movies were Friday and Dumb and Dumber.
So, you got to do the audio for the diarrhea scene in Dumb and Dumber ? That's amazing! [laughs]
So yeah, I don't know if I'm credited on Dumb and Dumber, but I've done a lot of Pete and Bobby [Farrelly] films [including Pete's Oscar-nominated Green Book], and we laugh about that scene and others. That was so much fun. [laughs] On those scenes with them, you literally go, "Wait, I'm getting paid to do this?" Yeah, that was my job.
For those who don't really understand what a supervising sound editor does, can you explain everything that your role encompasses?
Essentially, your job is every sound in the film and the mix of everything in the film. I'm working with the mixers but guiding the shape of what it should sound like and getting the director's vision sonically to the screen. The Foley artists are part of our team, but it's a very specific part of the design of the track.
Are you ever on set during filming?
I'm usually not. We're usually in post-production. But, you know, on a recent project, Spirited, I was on the film before it was ever green lit in terms of trying to talk to them about how we're going to record things, how we're going to do playback, and the workflow. I've worked with that director and producer forever and neither had really done a musical (not that I had done a full-blown musical, either, but I knew the ins and outs of what we needed to do.) One of the harder things in any of those musicals for me is the ins and outs of production into a song. You want it to be seamless. We did a lot of testing with the actors as to which mics they were going to use.
I've always thought most dialogue and vocals were looped in post-production, especially on a noisy set. But you were recording live vocals for Spirited?
Most of the singing was pre-recorded, but some of it ended up being live. We do a lot of looping, but it's never anybody's favorite chore. Some people are immediately opposed. A good example is [Director Angelina Jolie] on Unbroken. Being an actor herself, Angie hates looping because it's really hard to be present in the moment. However, with that raft scene in the ocean [in Unbroken], she was not well versed in what sound could and couldn't do in that scene, so we just said, "Just give us the emotional road wrap of what you want to feel because that's our job is conveying emotion with sound." It's like you're scoring the film with sound. What things push you away, pull you in, make you scared, make you comfortable, you know, and finding those frequencies.
For that raft scene, Angie wanted this complete feeling of isolation and aloneness. They tried shooting it in the ocean, and it was too problematic, so they ended up shooting it in a water tank in Australia that was near a freeway and an amusement park. It's really hard to feel like you're alone in the ocean when you can hear trucks roaring by and roller coasters with kids screaming. [laughs] We did everything in the book to clean the recording without destroying the audio, but felt that to really do what she wanted we were going to have to loop it. Luckily for us, she was so busy with her humanitarian work that she was gone at the time, so my partner in crime, Becky Sullivan — who's amazing with looping — and I spent three months getting the actors back for that scene. Becky would bring them in to the ADR [automated dialogue replacement] stage, dim the lights, not give them water, lay them down on pillows like they're in the raft, and get them back in that space.
When we were done, we presented the version with the cleaned up dialogue, which is what Angie wanted, and next to the version with the ADR. We played just a small section of the ADR version for her in the Hitchcock Theater at Universal, and her response was, "Holy f***! Let's do that!" We were all like, "Whew!" because we had already spent all this time and money on it. It's fun to be able to do something like that because, as a viewer, you went from watching them on a raft to being in there with them on the raft. There are certain frequencies that are around the voice, and you just can't get rid of them or it kind of pushes you away from the scene.
To wrap up, you mentioned that your most recently released project, Spirited, was an especially hard movie to do. Besides what you already described, what made the audio so challenging?
Oh my gosh, it was really hard. There's so much percussive sound that we're doing. For instance, on the song "Bringin' Back Christmas," all of the chairs, the pounding, the snaps, the feet… The director wanted it to feel like a live production and not a precious musical. To find stuff to make it sound musical, to be rhythmic, all of the tap dancing had to be re-recorded from scratch. You can't have Foley tap dance. I mean those were the top-of-the-line dancers in the world. When they shot it, it was during COVID, and they even said that the only reason we had literally the best dancers in the world is because nobody was touring at the time. Whoever is usually dancing with, you know, Justin Bieber or whatever, we had them on the movie.
It took two weeks or so with them to re-record audio of their dancing. Each shoe sounded different, and you can only record one or two people at a time because as soon as you add too many people, it gets messy again. We had to edit everything and make sure it's not totally perfect, but just slightly off and human enough. And oh my gosh, it, it was 10 months of nonstop editing on that show — literally 10 months trying to put it all together.
Wow. That gives me such a greater appreciation for how many layers you have to pull together. Thanks so much for your time and for providing such a thorough description of the work that you do to create a great movie experience.