Beale Street Audio's IC6-BB architectural speakers are a breath of fresh air into a category that has become a bit of a yawn-fest. In fact, when VANCO's Randy Blanchard sent me a pair of these speakers to review, the first thought that crossed my mind was, "Not another speaker. I can't get excited about a speaker review." Once I saw Beale Street's Sonic Vortex technology profiled in their product overview video, however, I quickly changed course and set about installing them for a trial run. While Sonic Vortex technology has been on the market for a few years, VANCO is working hard to win over the CI channel with its recent hire of Blanchard late last year.
The Beale Street Audio IC6-BB Installation
These speakers go in easy via traditional screw-driven dogs, but they are very tall (almost 7 inches). We had to notch out some wood above where an existing shallower pair previously lived. In the name of sonic improvement, we cut the wood, but I'm glad we discovered this at Livewire versus at a customer's home. While the installation isn't tool-free, it's very quick and the swap out took less than 10 minutes for both speakers.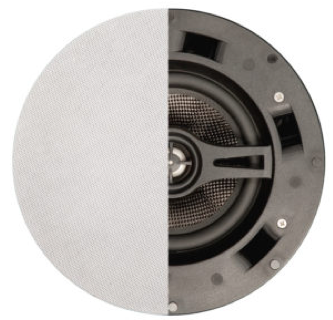 Why so tall? Good question. Beale Street has taken a bass chamber and coiled it up inside a speaker back box, creating several deep resonant chambers called fins. Their engineers claim the bass tube would be over seven inches long if unwound. I've never seen this in a stand-alone architectural speaker before, and its reminiscent of some of Bose's early Acoustimass module solutions. If that's not enough bass, Beale Street also makes separate in-ceiling subwoofers (ICS6-MB & ICS8-MB) for an even deeper 2.1 sound.
The Beale Street Audio IC6-BB Experience
We connected the Beale Street speakers to a Sonos Connect Amp and used Apple Music as a source. I know we could have used a better amplifier and streamed with Tidal, but I wanted to hear "real-world" performance as it might sound in a customer's home. I also left the EQ flat to simulate a normal client installation.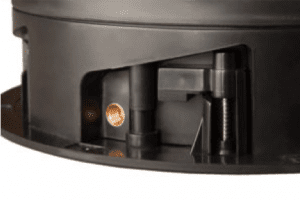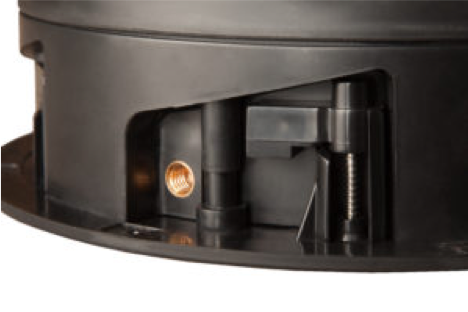 The low-end while playing Muse's Madness was impressive, producing better low frequency effects than many speakers double the price. The bass tube vents through several ports on the front of the speaker, firing down into the room. The result is clean bass that doesn't distort. We'd normally need to add a separate subwoofer or simply do without this level of bass in a typical architectural two-channel installation. The midrange and treble round out nicely, delivering impressive performance for a speaker in the under $500 category.
Final Report Card for the IC6-BB
In a world where it's hard to get excited about speakers, Beale Street does a good job standing out in the crowd with its refreshed Sonic Vortex technology. They're physically much deeper than typical in-wall speakers, so retrofits might be an issue for some installations. Beale Street is cleaning up its internet pricing right now to better enforce its $225 MAP, but some of their products are still shoppable. A cursory glance at Amazon shows the IC6-BB available for $129 each. Blanchard appears committed to protecting dealer margins and is working to clean up rogue online dealers. We'll keep them in our bag of tricks as a good mid-price solution to offer clients moving forward.