High-performance outdoor audio and lighting pioneer Coastal Source has developed the world's first Ketra Ready outdoor lighting solution, the line voltage Ketra Ready Modulus Bullet Light, developed in collaboration with Lutron.
The UL approved, 120VAC light fixture, which is now available for pre-order, will begin shipping next month to dealers who are qualified by Ketra to purchase the Ketra S30 LED lamp.
"This commercial-grade, solid brass fixture is specifically designed to use the Ketra full-spectrum E26 or E25 S30 LED lamp to bring the highest quality light to any outdoor space. Like all Coastal Source products, it is designed to 'Defy the Elements' and last a lifetime in the harshest outdoor environment." Franco D'Ascanio, Coastal Source co-founder and CEO said.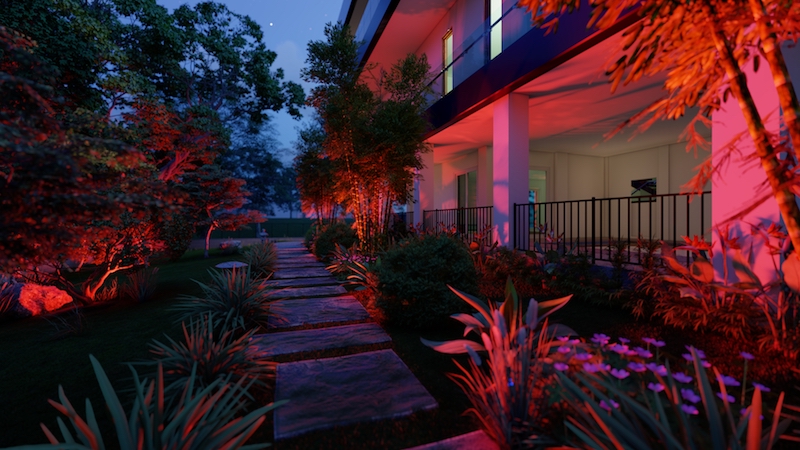 "Ketra lamps emulate the awe-inspiring possibilities of natural light shifting with the sun's rise and fall," D'Ascanio added. "Our new Ketra Ready Modulus Bullet Light fixture brings the world's most advanced light source and controls to outdoor environments."
Lutron Lighting Business Development Manager Ricardo Benucci explained that Ketra Ready is a collaborative effort between Lutron and select manufacturers to develop innovative lighting fixtures compatible with Ketra Lamps.
"For a manufacturer to have Ketra Ready fixtures, those specific fixtures need to be approved to work with one of the Ketra Lamps," Benucci said. "Coastal Source's Ketra Ready Modulus Bullet Light is a prime example of this collaboration. We are proud of our collaboration with Coastal Source to bring Ketra light to the outdoor environment."
Ketra is only available through its Ketra Qualified Dealer network.