As the old saying goes, "it's not what you know, it's who you know." Thanks to Coastal Source's Franco D'Ascanio, Chris Marshall, and Tim Painter, I experienced Coastal Source outdoor lighting and sound front to back at my house. It was an adventure to beat the band, and I want to share it with you.
Coastal Source Design
D'Ascanio (Coastal Source's president) suggested I begin my journey through the "CS|DS" Design Service on their dealer website. Livewire (my custom installation business) has been a Coastal Source dealer for a few years, but this was my first time personally dealing with anything outdoor lighting related. The CS|DS process began with an easy online form asking me a few questions about the property and allowing me to upload photos. This first step took around 15 minutes (including walking around and taking photos). I received a confirmation email letting me know someone from Coastal Source would be in touch soon to discuss the project.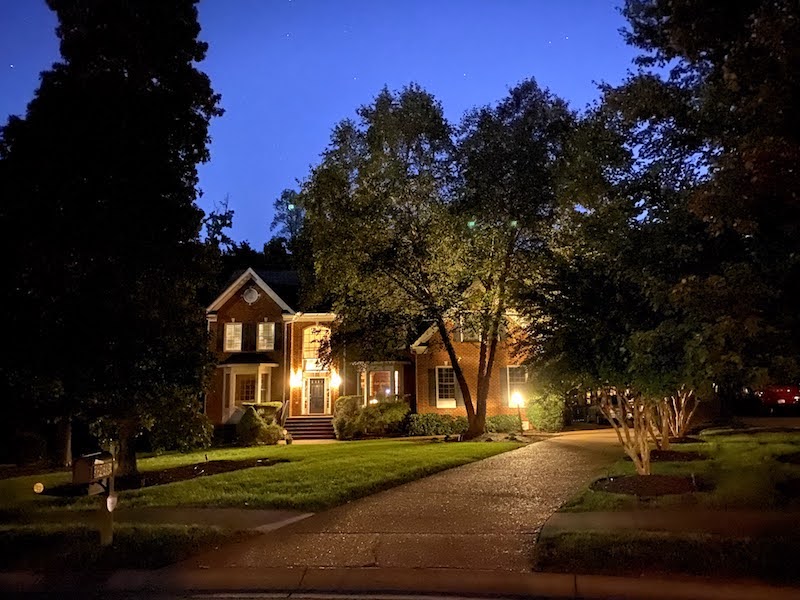 A day or so went by, and the phone rang. I was greeted on the other end by the friendly voice of CS|DS designer Chris Marshall who started asking me questions about what I wanted to highlight around the house and helping me set budget goals. I had no frame of reference for any of his questions since I'd never had outdoor lighting before, so I answered as best I could and hoped for the best.
The next day I had a few emails sitting in my inbox showing my property drawn out CAD-style with lights placed and incredibly detailed connection and fixture diagrams. I was blown away. I asked Chris the next step and he told me if I was ready, go ahead and dump the quote he prepared on Coastal Source's Website into the shopping cart and check out. I did and within 24 hours boxes started showing up. Lots and lots of boxes.
Installation of Coastal Source Lighting
I started inventorying all the gear, and what struck me right away was the build quality of the products. I got the feeling that long after my house crumbles away, this lighting control system will be going strong. The brass fixtures are so well engineered and built that it's hard to discern that they screw apart at all. There's no line or indication that many of the fixtures are made up of many pieces. Very impressive. Their connector system also stood out to me as incredibly intuitive and instilled an "I can do this" confidence in me.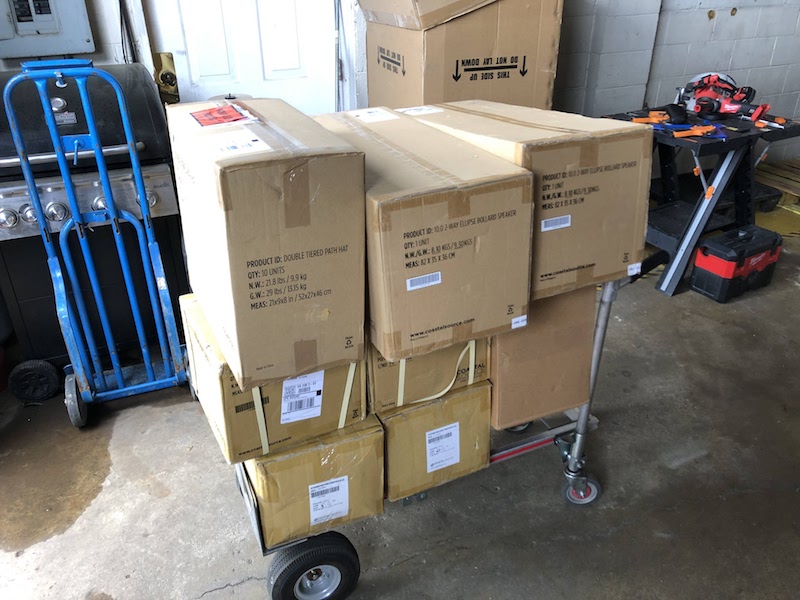 After I had everything laid out, I started assembling fixtures and installing bulbs. There are a ton of options here, but Marshall kept me out of trouble by picking out the color temperature and beam spread of each light. I picked up the diagram Marshall created, grabbed the first fixture, a sledgehammer and rubber mallet and trekked off into my front yard.
It took me a few fixtures to get the hang of installation, but it's pretty easy. You ram a piece of pipe or rod into the ground as a pilot hole, wiggle it around a bit, and put the fixture in. You bash it a few times with a rubber mallet, and that's it!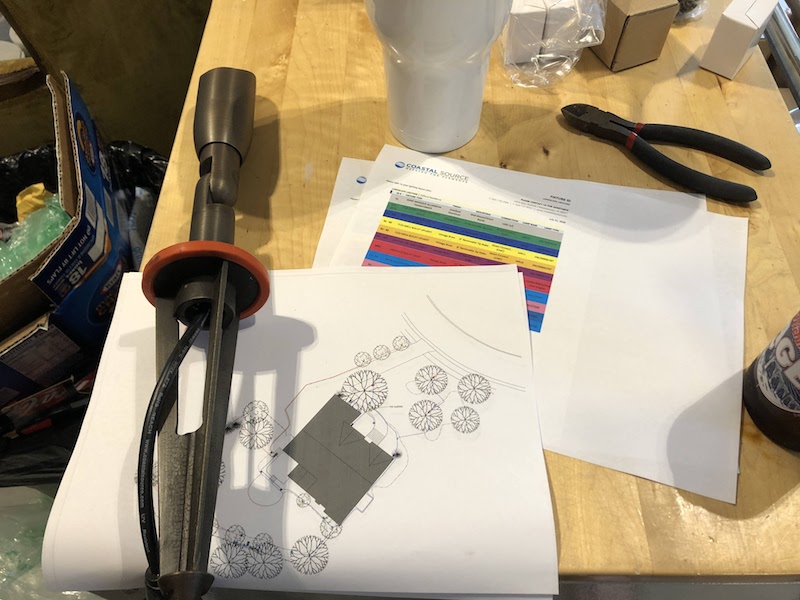 My confidence began to soar as I made my way around the yard following Marshall's CS|DS scavenger hunt. After I'd installed all the fixtures, I started installing the Coastal Source interconnect cabling, which all home run back to their transformer on different circuit legs. I ended up with three legs after Marshall calculated all the voltage requirements for the system. CS|DS saved my bacon at every turn and made the whole process incredibly easy.
I couldn't wait for the sun to go down and Marshall's masterpiece to show itself. Darkness slowly crept in and I started to see soft glow emanating from every corner of my property. From uplit crepe myrtles to tiki torches and tree lights in the backyard, I'd never seen my home look like this. It was an amazing transformation. The real test came next.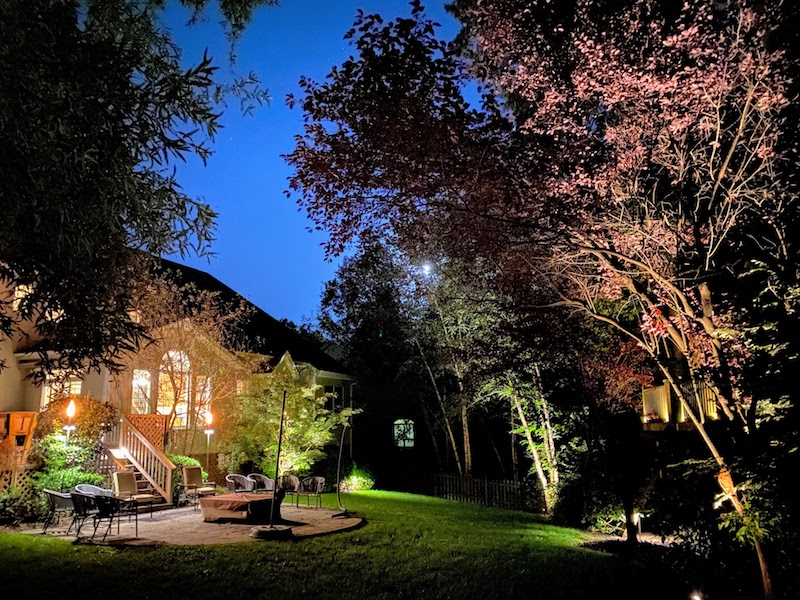 I went inside the house and asked my wife to come out and let me know what she thought. I love my wife. She's my biggest fan and toughest critic. She immediately let me know some of the perimeter lighting wasn't her cup of tea. I assured her I'd talk to the Coastal Source folks and work through it.
The next day, I emailed Marshall and let him know about the evening stroll with my wife. Coastal Source's Tim Painter jumped in and offered to come out to my house to do a walkthrough. We set a date for the following day.
Painter showed up, and we walked the property together. He offered up some suggestions and I emailed Marshall with Painter's feedback. The next day more boxes showed up. I quickly installed the new gear and went for another walk with my wife. She loved it. I was really impressed with Coastal Source's ability to deal with feedback on the fly and make adjustments. I run a company where situations like this happen all the time and having a vendor relationship where everyone's bought into the same outcome makes all the difference.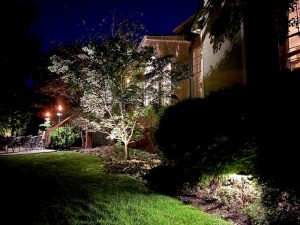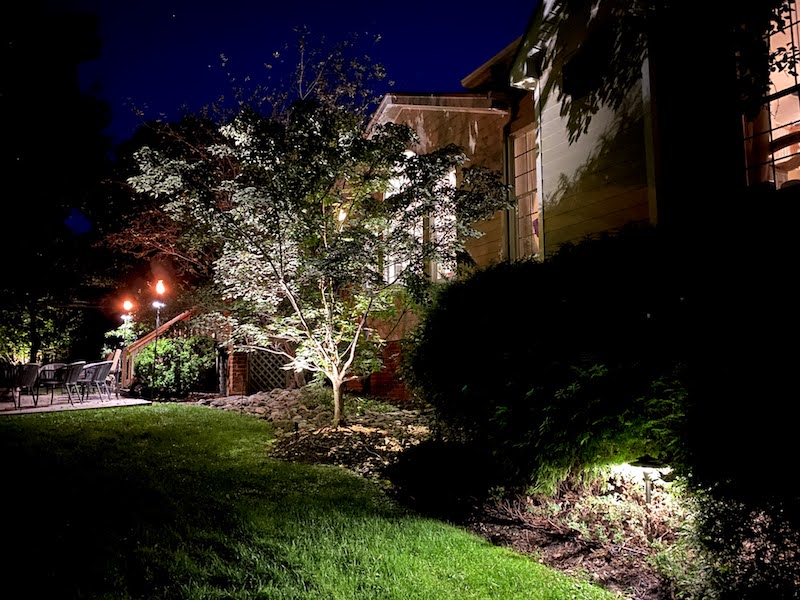 Coastal Source also sent me two of their bollard speakers to replace another pair I had in the backyard using bare wire adapters which allows the re-use of existing speaker and outdoor lighting cabling. The sound quality was amazing connected to the same Sonos Amp as the older speakers. I did the sound upgrade almost as an afterthought to the lighting but was blown away by the difference the new bollard speakers made in terms of presence and powerful low end.
Final Verdict on Coastal Source Products
I have nothing but praise for Coastal Source products and the people who make and specify them. Outdoor lighting appears to be addictive. I'm now finding myself looking at other parts of my yard thinking about more and more lights.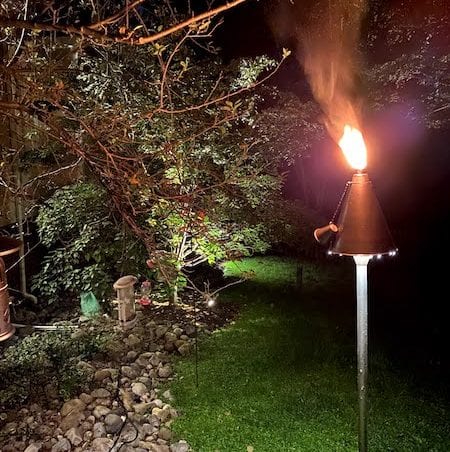 Coastal Source products are at the expensive end of outdoor lighting and audio, but you get what you pay for. None of our other audio/video brands are selected because of their low price. We select them because they're the best. Coastal Source is one of those "best" brands. I highly recommend any integrator who hasn't picked up outdoor lighting to give Coastal Source a hard look. You'll be glad you did.