Four things to consider when installing smart home technology in a guest space
When homeowners install or pay an integrator to install smart home technology in their home, the focus is on how that technology will benefit themselves and their family. Typically, very little consideration is given to whether a house guest will feel at home among all the high-tech features included in the home. However, with a little extra thought and effort, the smart home system can be very accommodating to overnight guests.
Here are four things to keep in mind when installing smart home technology in a guest space.
1) Keep it Simple
The first thing to keep in mind when installing smart home technology in a guest space is that it needs to be approachable by people who aren't technically savvy. A common use for a guest bedroom is for parents of the homeowners to come visit their grandchildren. Touch screens for lighting and climate control may be the user interface of choice for the rest of the family, but they can be very intimidating for non-technical visitors.
Simple keypads for lighting control and a smart thermostat that still uses buttons to raise and lower the heating/cooling system set point are simple for anyone to use.
2) Focus on Safety
Second, be careful to exclude guest areas from certain lighting scenes, such as a good night scene that turns off all the interior lights in the home. Guests, especially if they just flew in from a different time zone, may stay up later than the homeowners. Having the lights go out before they are in bed could lead to a fall as the guests are left stumbling in the dark trying to locate a light switch.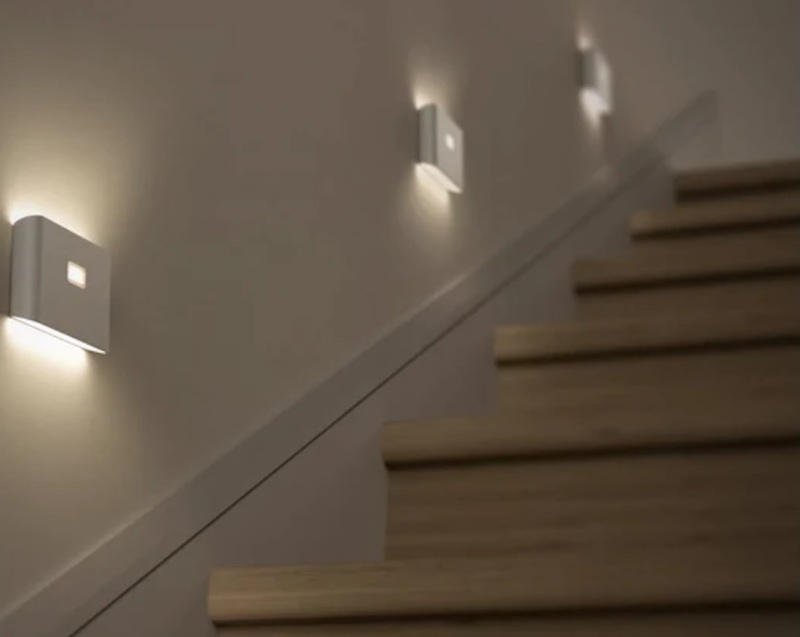 Some sort of night lighting is also important so a guest can safely travel to a bathroom in the dark. Night lights, such as the Wyze Night Light shown above, can be easily installed triggered by motion. Alternatively, existing lights in pathways can be turned on to a very dim level at night when guests are present in the home.
3) Choose Smart Switches Rather Than Smart Bulbs
Third, smart bulbs can be very problematic for guests. When a guest encounters a smart light bulb in a lamp their first attempt to turn on the lamp will be to twist the small knob on the lamp socket holding the bulb. This removes power from the smart bulb and there is now no hope of turning on the lamp.
Smart bulbs installed in ceiling fixtures are similarly confusing for guests. The first thing a guest will do is to try to turn the smart bulbs on by flipping a wall switch. If the original, "dumb" wall switch is still in place and the homeowners control the lights using voice commands or their smart phone, then the guest has just cut power to the bulbs and has no chance of figuring out how to turn them on.
For these reasons, smart switches are a much more guest friendly solution compared to smart bulbs. Guests can easily operate a smart wall switch that turns on a light in a room.
4) Turn to Alexa
An Alexa smart speaker can be a great resource in a guest room. Guests can use it for music, as an alarm clock, and much more. It can also be a way to provide guests with information about your home and the surrounding area through Alexa Skill Blueprints.
Alexa Skill Blueprints allow you to create your own Alexa skills without any programming.  Amazon has created a number of different Skill Blueprints for different situations.  I have used the Custom Q&A Skill Blueprint and the Houseguest Skill Blueprint in my own home.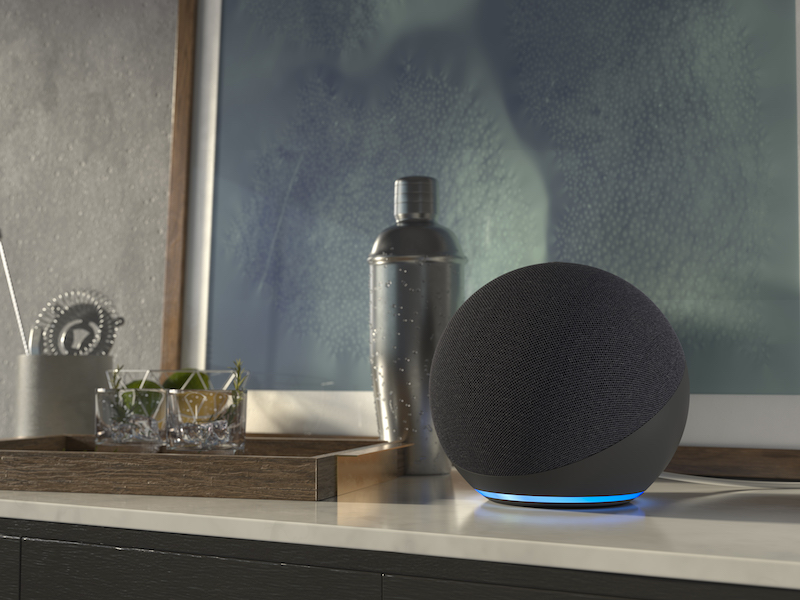 The Q&A Skill Blueprint allows the guest to ask questions including:
Alexa, where is the TV remote?
Alexa, where is the toilet paper?
Alexa, how do I arm the alarm system?
Alexa, how do I find a good restaurant?
And much more…
The Houseguest Skill Blueprint allows guests to find out more about living in our smart home. A guest can ask:
Alexa, what can I control in the house?
Alexa, what can I control in [name of a room i.e. Great Room, Foyer, etc]?
A small printed sheet of paper next to the Alexa speaker in the guest bedroom tells guests how to use the two Blueprint skills that you've created.
A smart home doesn't have to be intimidating for guests. However, making a guest feel welcome and comfortable in a smart home requires up front planning and effort. A focus on the guest's safety is important and technology, such as smart light bulbs that work for homeowners and their families, may not be guest friendly.