Are you looking to make some upgrades to the outdoor tech in your home's backyard? Many smart devices on the market can help you with social activities, security, and even lawn maintenance.
Outdoor speakers, TVs, and landscape lighting are often the most popular ways to bring tech into a backyard environment, but there are other options for integrating smart home technology into the outdoors. For our DIY readers, here are four outdoor tech categories that will be most useful in turning your backyard into a smart yard.
1.   Wi-Fi Weather Station
If you have a stable internet connection, you can install a complete weather station right in your backyard. Your phone's weather app and the local news station can give estimates for your town or city, but smart Wi-Fi weather stations monitor the climate in your home's direct vicinity, giving you the most accurate forecasts possible.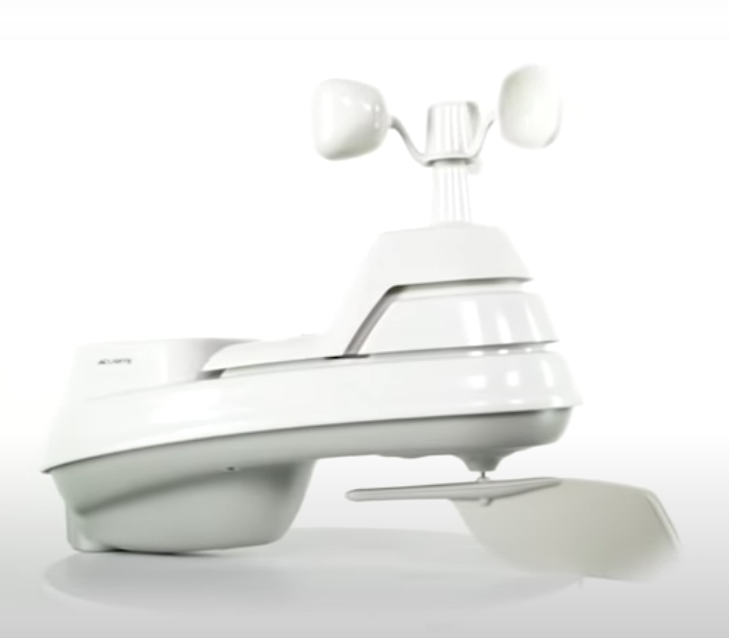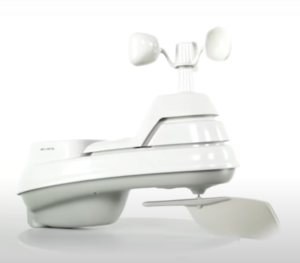 These devices can track local precipitation, record changes in wind/air pressure, and even monitor UV levels. You can also sync the device with other smart home tools, such as the thermostat. If the weather rapidly changes, the thermostat changes temperatures automatically. This function could come in handy with spring approaching, as weather can wildly fluctuate during seasonal transitions.
Remember that measurement accuracy isn't the only important factor when looking for a station. Keep durability and usability in mind as well. Here are three Wi-Fi weather stations that fit the bill:
AcuRite 01528 Station ($200): Measures temperature, humidity, wind speed/direction, and rain. It can also give 24-hour forecasts, and its touchscreen is easy to read and navigate.
Logia LOWSC510WB Station ($120): Known for its accurate measurements and readable display, but setup and Wi-Fi connectivity can be tricky.
Ambient Weather WS-2902 ($180): This station's large sensor array can pick up the essential data, as well as solar and UV radiation. It can connect to both Alexa and Google Assistant.
2.   Smart Sprinkler System
The smart sprinkler system is another smart home outdoor device that you can also connect to your weather station. If the station forecasts a particular day to be hot and dry, the sprinkler system's timer will automatically change to water your yard more frequently. Of course, you can also set your own custom timers and settings remotely through the smart mobile app.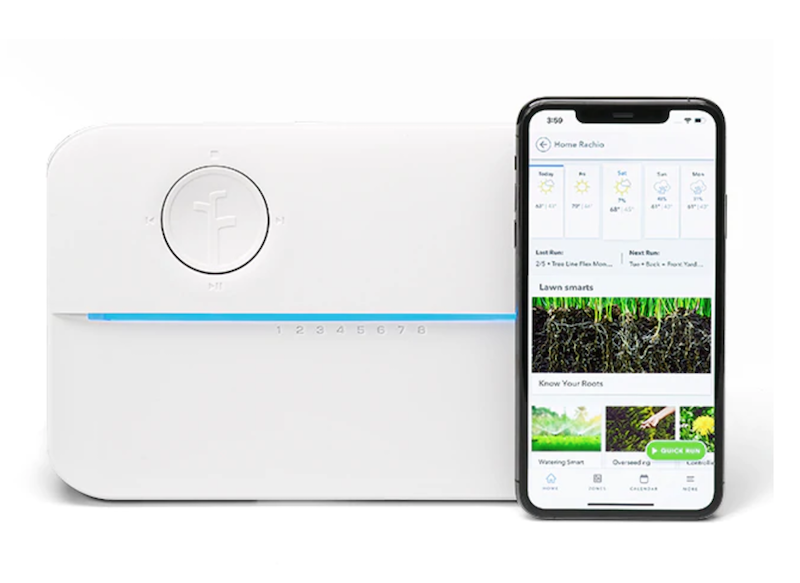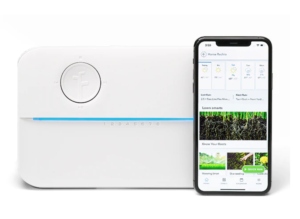 Smart sprinklers can monitor how much water they use and know the amount of water that your soil needs depending on its type and condition, which can significantly help your conservation efforts. Having a lawn that can water itself is a great first step into automating your yard.
When looking for a smart sprinkler, your top priorities should be the controls and pairing capabilities. You should find these devices easy to control and built to last under all conditions:
Orbit B-Hyve 57950 ($109.99): This system has limited access to weather data, but its simple controls and weatherproof casing make it a reliable product. You can pair it with up to 12 sprinklers at a time.
Rachio 3 8ZULW-C ($199.99): This smart sprinkler is easy to connect and highly responsive to weather forecasts, but the standard version is limited to eight zones. A more expensive 16-zone version is also available.
Wyze Sprinkler Controller ($65.29): This inexpensive system has an easy setup, customizable sprinkler zones, and an accurate weather-based algorithm. You can control the device from anywhere with the Wyze app.
3.   Smart Maintenance Outdoor Tech
Along with the sprinkler system, you can create a landscaping A-team with other smart maintenance tools:
Smart lawnmower: This remote device can mow your lawn without supervision, works in the rain, and some models have a built-in GPS to ward off thieves. You do have to set up boundary lines for the lawnmower, but after that, your grass will be cut without you breaking a sweat. The best mowers cost upwards of $1,000, but the Ayi DRM3-6001 and Greenworks Pro Optimow 50H have all the necessary features for as little as $800.

The Greenworks Pro Optimow 50H

Smart plant tracker: This helpful resource, sometimes known as a "moisture meter," allows you to monitor the progress of a specific plant and also gives advice about essential gardening habits such as watering, fertilizing, lighting, and changing temperature. Mosser Lee's Soil Master has the most accurate measurements and costs just $11, while the ECOWITT Meter and North Smart Plant Tracker will give you the best usability and connection. They cost $30 and $39, respectively.
Smart pool cleaner: If you have an in-ground pool, this device will automatically clean up any debris that falls into the water. No more pulling leaves out of the filter! These devices also tend to cost $1,000 or more, so if you're looking for something less expensive, the Aiper Smart Cordless Pool Cleaner is a viable choice for just $270. The Dolphin Nautilus CC can also suit your needs at $839.
You can control all of these everyday backyard chores straight from your smart mobile app. Each device monitors your lawn's conditions, your plants, and your pool, which could save you a lot of time with spring cleaning fast approaching.
As all of this automated technology becomes more and more easily available, your lawn will begin to look better than ever — and all you need to do is push a button.
4.   Smart Fire Pit
With warmer nights right around the corner, a smart fire pit can make the perfect centerpiece for your upcoming outdoor get-togethers. Although they're not technically "connected," these wood-powered fire pits are considered "smart" for their ability to recycle smoke back into the center of the fire, which reduces emissions and helps prevent your backyard from filling up with smoke.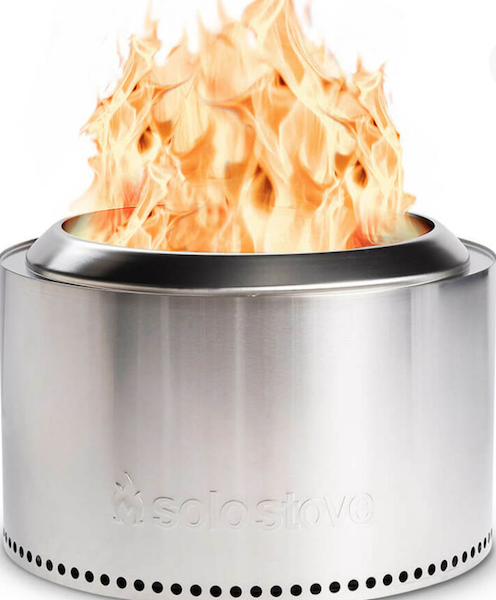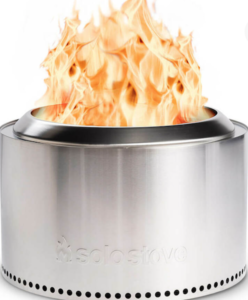 Other smart fire pits run on propane and can last for hours with minimal emissions. Their stainless steel frames are made to last and can withstand severe weather conditions.
Here are some of the sturdiest smart fire pits on the market:
Tiki Brand Fire Pit ($395): Arguably the best all-around fire pit with low smoke emissions, strong heat, and a futuristic design.
Solo Stove Yukon ($500): This stainless steel product gives off the lowest smoke emissions, starts quickly, and burns for hours with little maintenance and cleanup.
Breeo X Series 24 ($579): The most durable of the three, this fire pit can take a beating for months without shelter from the elements and is also large enough to cook food with. It's the ideal fire pit for heavy use.
Live More Smartly with Outdoor Tech
With eco-friendliness becoming a more important factor in our living situations, outdoor smart devices will play a bigger role moving forward. The power of a smart lawn is not that your technology overpowers nature, but instead that these solutions integrate within their surroundings. The above products will help you live more sustainably while also improving your home's accessibility, security, and environmental awareness.
Related: 9 Experts on Favorite Outdoor AV Products or Technologies