Vacasa, a North American vacation rental management platform, has announced that its homes will feature the company's patented smart home management system, including proprietary keyless locks, Wi-Fi router with custom connectivity experience, and a proprietary noise monitoring system. These technologies will be provided at no additional cost to homeowners.
"Vacasa technologies are purpose-built for the entire vacation rental experience, from booking to check-out, home care to local operations, yield management to customer service," said Vacasa CEO Matt Roberts. "Installing these technologies in Vacasa homes represents a major investment in the homeowner and guest experience, operating as good neighbors in our communities, and making our vacation rentals the most technologically advanced in the industry."
Vacasa homes will be outfitted with the brand's keyless locks, Wi-Fi routers, and noise monitoring technology.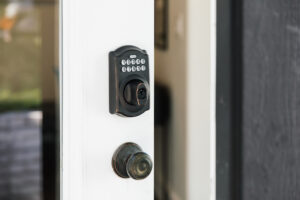 The company's keyless locks are designed to be easy to install and configure with Bluetooth connectivity and through the company's exclusive, internal app. The locks generate unique door codes for each stay and every individual home care visit. These codes are date- and time-limited to provide secure, controlled home access, ensuring no one else can enter the property outside the time specified by their code. These locks can also facilitate a 100-percent contactless check-in for guests.
Wi-Fi routers will be placed in homes to help ensure a simple and customized connectivity experience. Through the Vacasa app, guests are provided one-click, instant connection to the Wi-Fi hotspot. In addition to easy internet access, these Wi-Fi routers continuously monitor connectivity in the home, alerting Vacasa of internet service disruptions immediately, often before a guest is inconvenienced.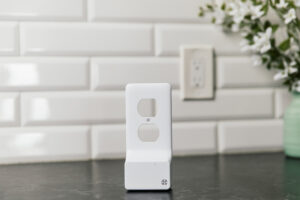 The noise monitoring system uses a proprietary algorithm to identify excessive noise issues and automatically notify our local teams, helping Vacasa homes operate as good neighbors in their communities. This technology includes proactive intervention as soon as noise issues arise, and only registers noise decibel levels without the ability to record or transmit any audio.
"First and foremost, vacation rental homeowners want safety and security for their homes. Vacasa's smart home management system will deliver on this consistently across our portfolio better than anyone in the business," said Vacasa Senior Vice President of Innovation John Banczak. "As vacation rentals move toward greater professionalization, Vacasa homeowners will benefit from the most complete technology offering in the industry, and guests will benefit from the most seamless experience on their well-earned vacation."
Nearly 13,000 homes already feature Vacasa smart home technologies, and the smart home management system will be rolled out to these homes through 2022.
Related: 1VALET Helps Make Multi-Dwelling Unit Buildings Smarter