The IQ Panel 4 represents Qolsys's first new offering since its acquisition by Johnson Controls.
I've watched the residential security industry morph from clunky backwater to a thriving home control ecosystem bustling with new innovations and hungry vendors looking to capture their share of consumer recurring monthly revenue (RMR). Qolsys burst onto the scene in 2010 during a time when most security systems still connected to central stations via copper phone lines and app control was barely a twinkle in the industry's eye.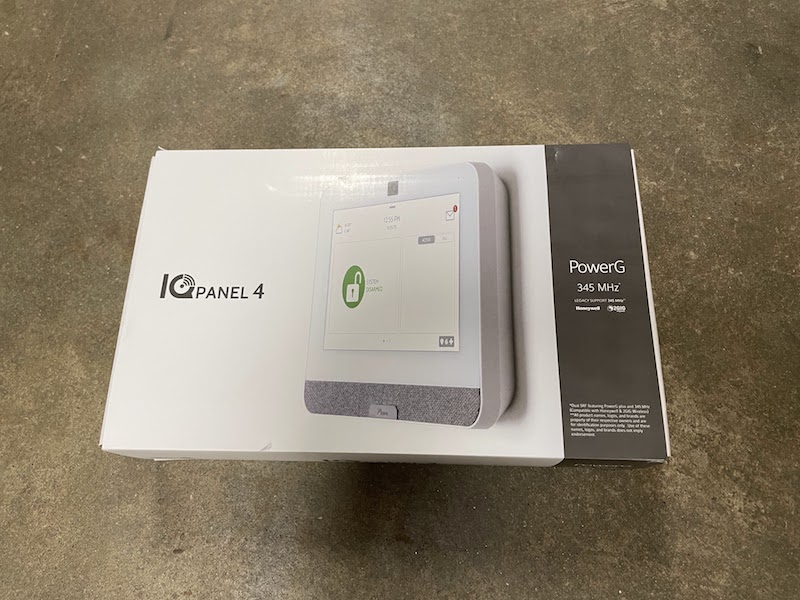 Qolsys began its march by positioning itself squarely opposed to old school "calculators on the wall" keypads and Byzantine programming of older systems. I've followed their rise and acquisition by Johnson Controls over the past few years with its iconic IQ Panels changing the game in the new construction world, lowering the entry price point of a smart home and leading to some of the largest standard package deals that our industry has seen with huge builders like Lennar and D.R. Horton.
Qolsys's new IQ Panel 4 represents its first new offering since the Johnson Controls acquisition. Would this turn out to be another leap forward or mired in bureaucratic "design by committee" touches that have haunted corporations looking to recover their scrappiness after years of plodding along? I was about to find out.
IQ Panel 4 Unboxing/Installation
The IQ Panel 4 ships in an installer friendly box with no frills. This is a pro-installed product and the packaging clearly conveys that.
After installing the panel on the wall (replacing an older 2GIG GC2), we (by "we," I mean Livewire's amazing service manager, Dustin Roskam) fired everything up and stepped through the setup wizard to identify the sensors, label them, and re-point the Alarm.com app to the correct IMEI number for its cellular communicator.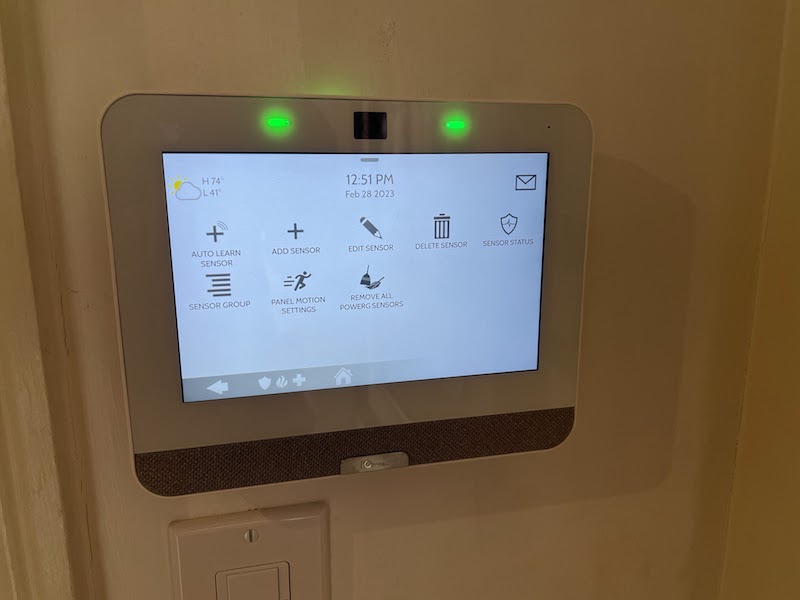 We were able to re-use all our sensors, so the only new piece of gear needed during the upgrade was the IQ Panel 4 itself. On top of that, the IQ Panel 4 boasts compatibility with legacy wireless sensors including Honeywell, 2GIG, DSC and Interlogix (314 MHz, 319 MHz and 433 MHz). Qolsys also touts compatibility with Johnson Controls' PowerG technology, debuted in 2018, which boasts longer ranges, better battery life and greater wireless security.
The entire upgrade process took less than 10 minutes, and we spent the rest of the time running through some of the cool new features, such as facial recognition, Bluetooth arming/disarming, and audio streaming.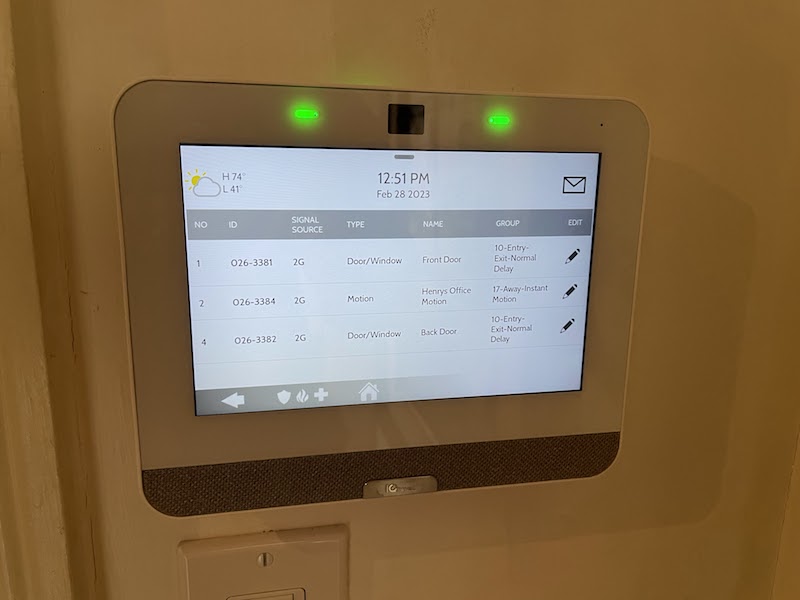 The IQ Panel 4 can be installed on the wall or mounted into a "backbox" plastic case that's designed to sit freestanding on a counter or table. The backbox is built to amplify the low end of the four speakers embedded in the panel's lower quadrant. I love the simple idea of leveraging a boring table stand to add a little bass boost.
This panel is bristling with so many features that it's easy to see why production builders have standardized Qolsys products in thousands of new homes. With a single SKU, a builder can tout security, home control, smart locks, climate control, streaming audio, Bluetooth arm/disarm, facial recognition, and video surveillance.
Final Report
The Qolsys IQ Panel 4 is a breeze to install and extremely easy to use for the consumer whether it's through the built-in touchscreen or tight integration with the Alarm.com app. My integration business, Livewire, has already pivoted to using this new panel and our customers love it. Congratulations to Johnson Controls for allowing the Qolsys team to continue innovating post acquisition. That's no mean feat.