The folks at Flume sent me their latest smart water monitor, Flume 2, to test out. I wrote about its predecessor last year, and I was excited to see what their engineers had in store with their latest release.
Unboxing Flume 2
The Flume 2's packaging is colorful and inviting, opening up easily to reveal the Water Sensor, Bridge, quick start guide and even a set of latex gloves for working with dirty water meters. The Water Sensor is larger than its predecessor with a hinged latch vs. the 10+ screws which held the original Flume together (nice improvement!). Overall it looks like Flume has gotten serious about industrial design and aesthetics with their sophomore effort.
Installation of Flume 2
I already had the original Flume installed, so I wondered how it would deal with adding a second system. I opened up the Flume app, chose the option to "Add Flume Device," and followed along. I entered in emergency contact information, my location specifics, and answered a few questions about my home and family, including whether I had an irrigation system and how many people lived with me. Flume touts its new artificial intelligence leak detection capabilities and the ability to distinguish between indoor/outdoor water usage, and I assumed this was part of helping their algorithm deliver meaningful results.
I continued along in the app, scanning the Bridge & Water Sensor's QR codes, which quickly identified both into the system. I really like that the pairing process takes place with the two devices next to each other versus going outside to install the Water Sensor and wondering why it wasn't working.
The app next told me to go outside and locate my water meter. I headed out to the front yard with the included latex gloves and water meter lid lifter. I was cheating a little bit this time because I knew where the meter lived and had done this once before. Flume made finding my water meter and installing the Water Sensor very easy.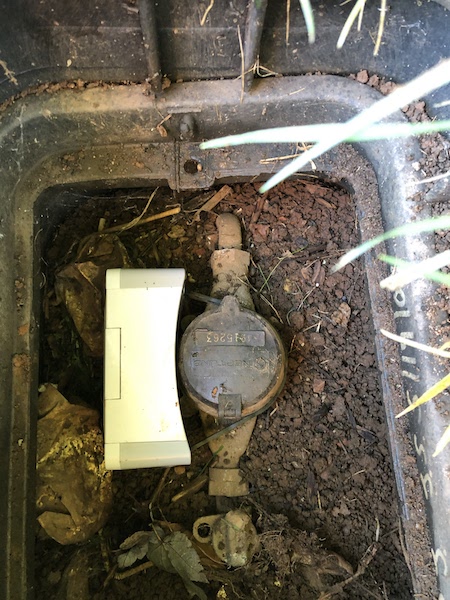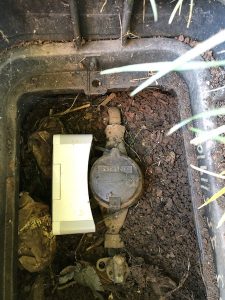 I lifted the water meter lid, snapped a photo of my water meter as instructed by the app, and easily fitted the Water Sensor around the side of the meter housing. Flume uses a magnet to measure water flow instead of being plumbed in-line, which is very attractive to those afraid of cutting pipes.
I've let the new Flume 2 run for almost 30 days and am impressed by its deepened analysis of water usage and leak detection. While it might've been a cool parlor trick last year to see how much water I've been using, drawing meaningful conclusions is now more important than ever, and it's nice to see Flume leading the way.
Final Verdict on Flume 2
Flume 2 stands head and shoulders above its predecessor and the competition. Its ability to measure inside/outside water usage and detect leaks without cutting pipes is amazing. The only downside to Flume 2 is its leak detection and monitoring can only tell you when there's something wrong and not enable you to do anything about it (especially when out of town). I hope they decide to develop their own shutoff or partner with an outfit like Fortrezz to support third-party water control.
I've now had a few leak scares where I wished it could've shut the water off for me. There are a ton of products out there focused on leak detection and water usage analysis. Flume 2 belongs at the top of your list.