Understanding the Bel Air Circuit of Private Cinema
Digital Bel Air's clients are those fortunate to be part of what is known as the "Bel Air Circuit." These are movie industry members who need to screen movies in the pristine form as intended by their peers in the industry. It is a prized privilege. It could be said they are the preeminent cinema connoisseurs. Intimately recognizing the qualities that would be lost in lesser formats.
When asked about the quality of a DCP (the format delivered to these private screening rooms), Stroud explained that you have the ability to view movies exactly how the director intended them to be seen, in regards to video resolution, color space, and uncompressed and discrete audio channels provided by DCI-Atmos.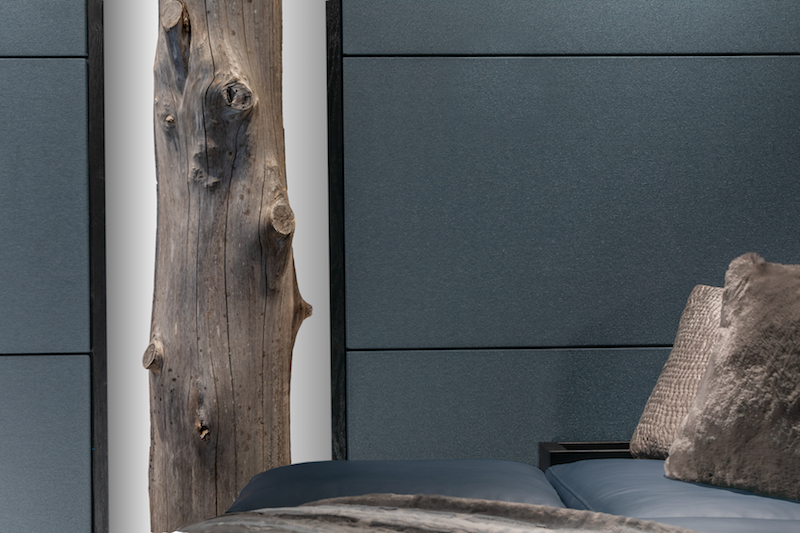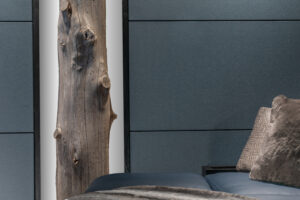 Returning to our wine analogy, when considering this year's vintage, a predictably dismal scenario unfolds. What should have been a productive year has been essentially shut down. Films that were expected to be released with great fanfare in theaters (tentpoles in industry parlance) are pushed back or released in seriously compromised streaming formats to the home and were not available to the Bel Air circuit as a DCP.
One such example is Disney's Mulan. When asked if he thought they would ever release it in the theater or make the DCP available in the future Stroud said that he doubted it would be.
The Winery in Our Analogy
Does this watering down of what would have been a fine wine in order to get it on the shelves portend the end of cinema connoisseurship? Howard Kiedaisch, co-founder of Bel Air Cinema doesn't think so.
"Regardless of what the theatrical windows are, there will always be the big-screen experience," Kiedaisch said. "The cinemas that are essentially a flat wall and fold-up chairs, that don't offer a great experience… people aren't going to come out for that anymore. But the cinemas that have invested in offering a quality experience will be around."
For those who want the celebrated vintages in their own home, Bel Air Cinema provides access to current-release DCP's to film lovers who are not members of the film industry. This is the quality level that the director intended, and movie studios are also happy (in terms of copyright protection) because Bel Air Cinema is using the film industry's own technology, which is usually distributed to commercial cinemas worldwide.
Bel Air Cinema will provide their clients with the ability to access day-and-date native exhibition files (DCP), which justifies their clients' investment in the finest video projection, immersive audio systems, and theaters designed to industry screening room criteria.
When asked if these rooms can also playback consumer content, Kiedaisch explained, "To play consumer content through a DCI system, it will look great and sound great but if you run the DCI content, then the difference is night and day. For someone who can afford the best and wants it, there is no comparison, and those individuals should do this. With the current state of theaters, there are fewer options available. Those that have a DCI system and the access that we provide won't have to go to all that trouble and can have the finest cinematic experience at home. It is a tremendous advantage."
Our 'Wine Cellar' is a Media Server
If a vineyard is where the grapes are grown and the winery is where the wine is produced, then the wine cellar is where the prized creation is stored, aged, and prepared for consumption. Kaleidescape is one such company that fits this description quite well.
Cheena Srinivasan, executive VP of Kaleidescape, exudes an inimitable passion for the cinematic experience that his company personifies. "The one thing I am so happy about Kaleidescape since its inception is this obsession we've had with content," Srinivasan said.
A unicorn of sorts, Kaleidescape is both a component and a curator for the highest level of consumer cinema content. As Srinivasan explains it, "From 2003, the emphasis was not on the box, but about how a movie was presented on screen. I don't think, even though technology has changed, that emphasis has shifted."
Srinivasan and his team are also champions of the true cinematic experience. Their stated mission is to bring the movie theater home.
Offering Sound and Picture Quality
As the industry has transitioned from Blu-ray discs to digital media, Kaleidescape has found a way to transition elegantly to providing an even more superior service. "We receive the master files from the studios, and before we offer a movie to our customers, we prepare each movie with great care, paying enormous attention to the sound and picture quality," Srinivasan noted.
"That means, besides the technical aspects of transcoding and assembling all the necessary material in our format for delivery, we have passionate cinephiles review these movies multiple times for quality," Srinivasan added. "We are the only company to provide metadata to support control integration, a feature that enables Kaleidescape to deliver a true movie night experience with trailers, shorts, intermission scenes, and so much more. It is truly movie night at home."
When asked what content Kaleidescape curates, Srinivasan proclaimed, "Film is always the number-one priority. Followed by concerts and then by specially curated television. Nothing is a commodity. It is not about speed or mass consumerism. Our society has become faster paced, and the tendency is to reduce everything down to soundbites. Streaming is like that. Vast libraries you can choose quickly and forget. The cinematic experience is an event, a journey you will want to continue, wanting more as the end credits roll and you wish to cling to the experience.
As for the future of going out to the movies Srinivasan acknowledged that "people want to get out," so there will always be an audience for commercial cinemas. On the content side, "there will always be the tentpole movie."
(Visited 921 times, 21 visits today)