Irrigreen, an innovator in water-efficient irrigation solutions, has launched a new e-commerce platform to enable customers to purchase products online in pre-packaged bundles or through a custom lawn mapping tool.
Following $15 million in seed funding earlier this year, the e-commerce platform will allow more homeowners to easily access water-saving technology in a time when water is scarce and water costs are rising.
Founded in 2010, Irrigreen is a more precise irrigation system that can save homeowners up to 50% more water than traditional systems. The system uses technology that precisely "prints" water, accurately placing liquid in the shape of a lawn, and not on cars, driveways, rocks, or sidewalks.
"Through our innovative, patented sprinkler system that prints water, we are looking to achieve sustainability and efficiency, saving water while maintaining the beauty of green spaces," said Shane Dyer, CEO and founder of Irrigreen.
The new e-commerce component will allow customers the flexibility to design and customize an irrigation system according to their lawn's specifications. Irrigreen also offers the option for complimentary design and customization of the product with a specialist.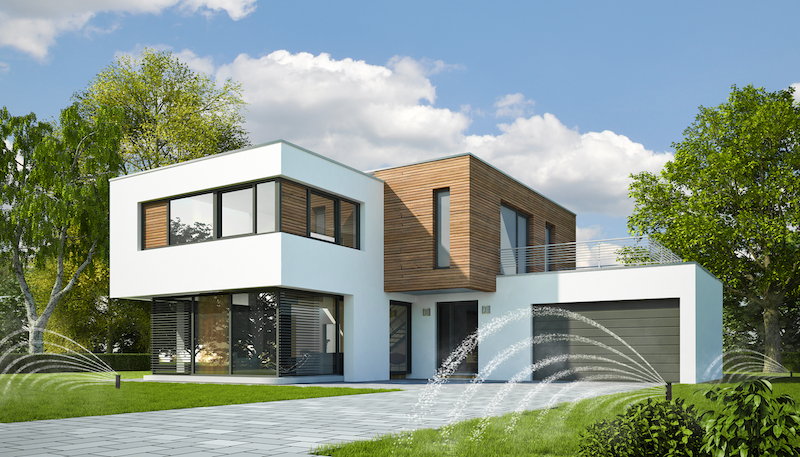 The system is both DIY-friendly and connects to IoT, allowing users to set up and control the system remotely and monitor how much water is being used and when.
The system also connects to hyper-local weather data to predict when to run the system for optimal efficiency. The robotic sprinkler head controls the water stream with software to allow for an even coat of water.
"We are excited about the future and the rapid growth of Irrigreen as a leader in water-efficient solutions today for a greener tomorrow," Dyer said.
Must Read: Saving Water Using Smart Home Technology