KLH (once the largest loudspeaker manufacturer in the world) is back to reclaim its place among the speaker gods after its resurrection in 2017 by a group of industry veterans. Their long-range plans include a re-release of the iconic Model Nine Electrostatic loudspeaker, called the "best available loudspeaker system" by Stereophile magazine. Before all of their big plans can come to fruition, however, they're starting small with products like the Albany Bookshelf Loudspeakers. Designed to stand alone as a stereo pair or woven into a surround system, I set out to find if they deserved to wear the storied KLH badge.
KLH Unboxing and Installation
Speakers tend to arrive in unexciting brown boxes. KLH doesn't disappoint with its own take on bland packaging. Most audio enthusiasts could care less about how the speakers arrive, so long as they aren't damaged. Inside its cardboard cocoon, the speakers are gently padded by Styrofoam, with each wrapped in its own protective bag.
A quick-start manual delivers easy instructions for standard or bi-amp installation. I found the binding posts easy to adjust as I set them up in the recommended 6-inch-apart configuration. Total unboxing and installation time took less than five minutes. While the quick-start guide offers up graphical placement guidance in a surround scenario, it would've been helpful to see a 2-channel stereo graphic as well.
KLH Albany Listening Experience
KLH recommends burning the Albany speakers in for at least 25 hours. I can see why. Out of the box they are bright to the point of harsh on the treble end with a weak low end. They quickly mellow out, however, after a few hours of play.
Out of the box, "Madness" by Muse sounded like it needed a subwoofer badly. After a day of listening and some minor EQ adjustments, I could hear the Albanys starting to decant a bit. I strongly recommend burning them in before drawing any of your own conclusions. KLH could do a much better job communicating this in their documentation.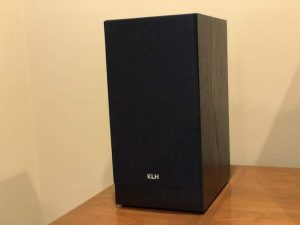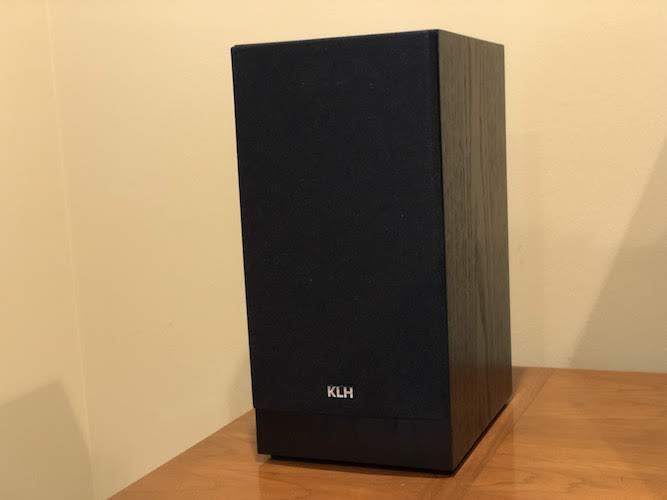 I set the pair up in an office environment and decided to put them through a few days of ambient listening. I felt them opening up as the hours wore on and they auditioned high-resolution audio admirably as I played TIDAL master tracks from Counting Crows, The Cure, and Handel.
Final Report Card for the KLH Albany Bookshelf Loudspeakers
Once they open up, the KLH Albany Bookshelf Loudspeakers sound great. I've never heard a pair of speakers that showed such a difference between fresh out of the box and fully burned in. At just under $500 per pair, they're a great value and highly recommended for anyone looking to outfit an office, bedroom, or complement an existing surround system.