KLH Audio, revitalized and re-launched last year under the ownership of ex-Klipsch global sales president David P. Kelley, is marking its second International CES with the introduction of its first headphones and earphones. Called the Ultimate Series, these are the latest addition to the company's 2018/2019 line of more than 30 premium mainstream and custom residential market solutions.
KLH Audio is exhibiting at the Cromwell Hotel (Suite 703) from January 8-11.
[Check Out: How Audio Industry Veterans Revived KLH's Legendary Brand]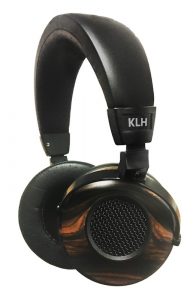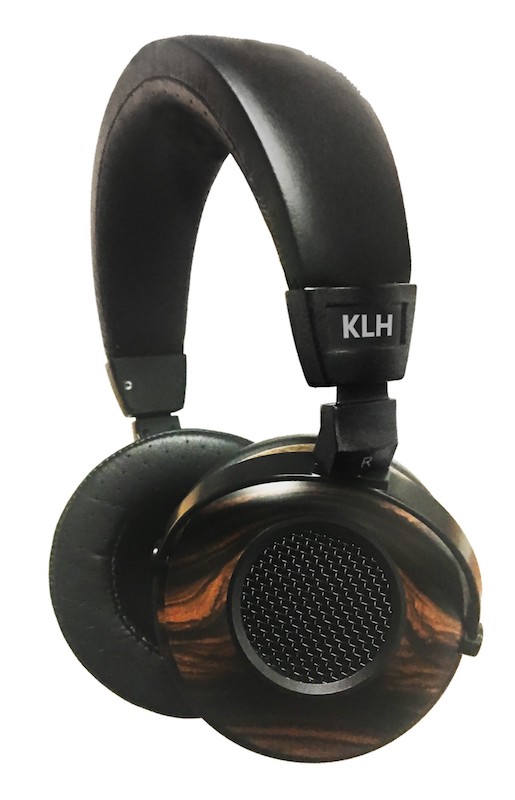 Open-Air Dynamic Headphones
The first set of headphones from the all-new KLH Audio, the Ultimate One, are classic open-air, over-ear headphones. They feature real ebony wood finished earcups complemented by hand-stitched headbands and ear pads made of premium-grade leather and filled with high-density microfiber fill, all but ensuring the utmost in comfort and longevity.
Inside are 50 mm (2-inch) pure beryllium drivers that deliver frequency responses of 18Hz -22KHz.
For flexibility in a wide variety of uses, provided is a balanced, detachable 2-meter long cable replete with both a gold-plated 3.5 mm jack and removeable 1/4-inch XLR adapter. Included is a protective hard-sided, travel-friendly carrying case. MSRP for Ultimate One is set at $499, with availability planned for March 1.
Wireless Sound-Isolating In-Ear Monitors
KLH Audio's Ultimate Two are wireless, hand-tuned, sound-isolating in-ear monitors that utilize a 10mm dynamic driver with balanced armature to deliver perfectly-isolated, full-bodied sound (18Hz-20KHz) that most would never dream possible from an in-ear design.
Finished in a jewelry-like, high-gloss pearlized black finish, the monitors easily and independently swivel in and out of each ear. To ensure optimal comfort, fit and noise isolation, included are 4 sizes of ear tips.
Ultimate Two incorporates Bluetooth aptX technology, which delivers CD-quality audio wirelessly. Remote wireless functionality is made possible by an incorporated easy-to-access 3-button control. Also included are detachable high-quality 1.1-meter long braided-cables with gold-plated connectors.
The entire setup neatly tucks away in a provided hard-surfaced, travel-friendly carrying case. MSRP for Ultimate Two is set at $299 with availability planned for March 1.