People who love the timeless look of real wood blinds and the convenience of smart home technology can now enjoy both with the addition of smart wood blinds to the Lutron Triathlon and Serena window coverings product lines.
In addition to their timeless aesthetic, smart wood blinds can be customized using the new Natural Light Optimization feature of the Lutron app to automatically adjust throughout the day, allowing the optimal amount of daylight into a space and providing maximum comfort day after day.
Lutron designed the new smart wood blinds and its Natural Light Optimization feature with the busy homeowner in mind. The feature is easy to set up and use via the Lutron app.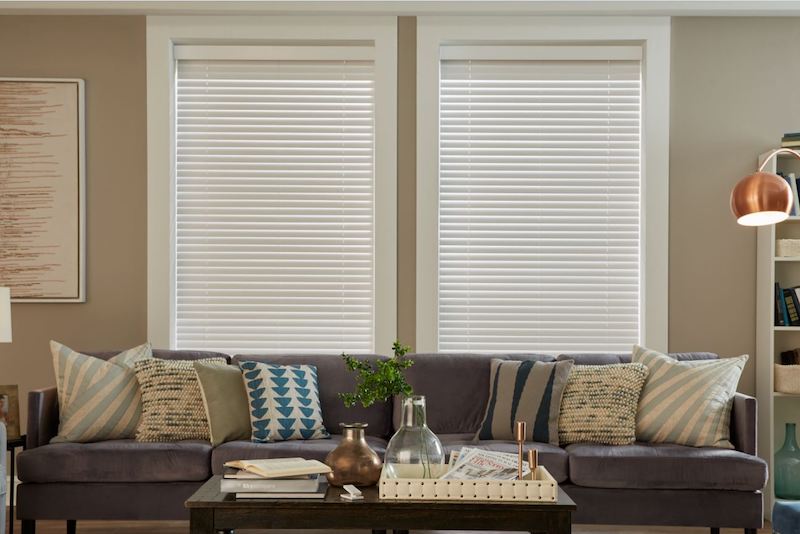 Harnessing a smartphone's built-in compass, the Lutron app's Façade Finder can help identify the direction of the window. With just a few clicks, the blinds will automatically tilt based on the sun's position that time of the year. Homeowners can also customize each blind to their own schedules, like prioritizing privacy or allowing more light into the living room.
The Natural Light Optimization feature will automatically tilt blinds to preset angles throughout the day to minimize direct glare yet enhance natural light and views. Schedules automatically adjust as the seasons change to provide continuous and maximum comfort day-after-day. And, in Fade Fighter mode, the blinds will adjust their tilt position to minimize sunlight to protect floors, furniture, and artwork from fading or discoloration.
Lutron Triathlon and Serena Smart Wood Blinds Home Automation
Based on market research studies conducted by Lutron, more than 80 percent of consumers surveyed say "opening and closing easily" is an important benefit of window coverings. However, around 30 percent of the consumers surveyed say that they "leave window coverings closed most of the time" as one of the top pain points regarding their regular window coverings today. Smart wood blinds solve this problem by automatically moving, so you don't have to. In addition, there are convenient control options through voice command, the Lutron app, and your smart remote.
Triathlon and Serena wood blinds provide the same ultra-quiet motion and precision tilt positioning technology from Lutron's Serena Smart Shades brand. The blinds feature Lutron's hallmark and ultra-reliable ClearConnect wireless communication, and integrate seamlessly with the RA2 Select and Caséta by Lutron systems. The Triathlon and Serena wood blinds also integrate with Amazon Alexa and the Google Assistant.
Lutron wood blinds are hand-crafted from North American basswood and are available in a variety of painted and stained finishes, with two valance styles to complement any homeowner's décor, from traditional to contemporary—or anything in between. They are engineered and tested to be durable for over a decade of daily use.
Simple to Install and Set Up Lutron Triathlon and Serena Smart Blinds
Lutron's smart wood blinds install just like a regular wood blind, and no wiring is required. The blinds are powered by standard, off-the-shelf alkaline D or lithium AA batteries. While the first one sometimes takes a little longer to install, after that it only takes on average 20 minutes per blind. Customizing schedules for each blind is also done easily though the Lutron app.
"Lutron's new smart wood blinds provide homeowners with the most comfortable amount of natural light throughout the day with the convenience of automation," shared Laura Friedlander, senior director, Shading Solutions. "Homeowners shouldn't have to sacrifice fashion for function. With the new Triathlon and Serena wood blinds, they can now have both."
The blinds are available now with starting price points of $699 USD for a 3- x 5-foot Triathlon shade, and $599 for a 3- x 5-foot Serena shade. They are available in the U.S. and Canada through Lutron shading dealers and on serenashades.com and serenashades.ca. Visit serenashades.com for more information.