The Palladiom Wire-Free Shading System from Lutron Electronics gives integrators more design and installation flexibility in an elegant shade aesthetic that was first introduced in 2017 as a wired shading system.
Eliminating the need for pre-wiring allows the Palladiom Wire-Free Shading System to be installed at any point in a project's lifecycle – even after construction is complete.
"Our goal is to provide our customers with flexible shading solutions that combine superior technology with the reliable performance that integrators have come to expect from Lutron," said Sam Chambers, senior director – residential systems. "The Palladiom Wire-Free Shading System combines that design-centric aesthetic with the simplicity of wire-free operation, making it easier than ever to bring beautiful daylight control to any home at any time."
Palladiom Wire-Free has Efficient Battery Management
The Palladiom Wire-Free Shading System runs on Active Energy Optimization, Lutron's new patent-pending battery management architecture that was designed to optimize the delicate balance of efficiency and power density in traditional alkaline batteries to extend battery lifetime.
This shading system uses no more than six D-cell batteries – 60 percent fewer batteries than other Lutron battery shades – while still maintaining an industry-leading battery life of three to five years.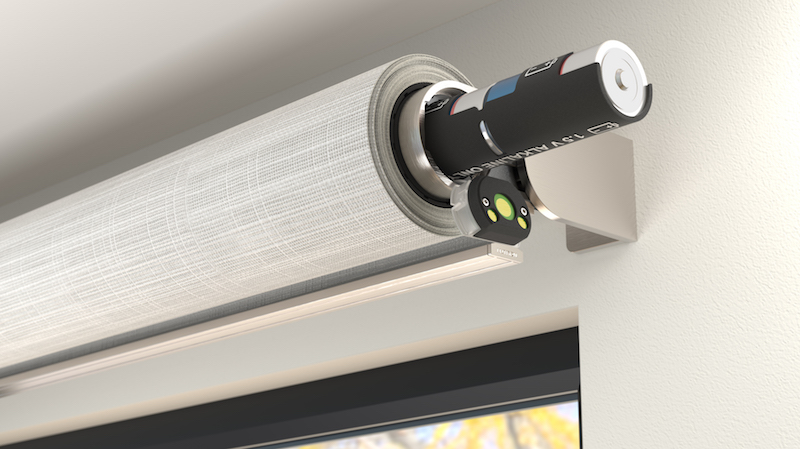 "Maintaining the simple design of Palladiom shades with battery-powered architecture required many electronic and mechanical breakthroughs," said Margaret Block, product manager at Lutron. "Our goal was simplicity in both design and function."
The replaceable batteries are completely concealed within the Palladiom Wire-Free shade, but accessible when needed. The shade also contains an integrated RF antenna for wireless communication, and a very efficient drive that can run longer on fewer batteries.
Slim Design Silhouette
The Palladiom Wire-Free Shading System's clean, minimal profile is designed to flex to match any décor, occupies no more than 3 1⁄4 inches of vertical space and covers windows up to 12 feet wide by 12 feet tall.
Shade brackets are offered in seven hand-finished materials to complement a range of interior, and were selected to coordinate with Palladiom wired shade hardware, keypads and thermostats for a unified aesthetic throughout the home. This shade also offers the exclusive Palladiom Bottom Rail, a streamlined hembar style designed to geometrically align with the shape of the bracket, and available in matching finishes.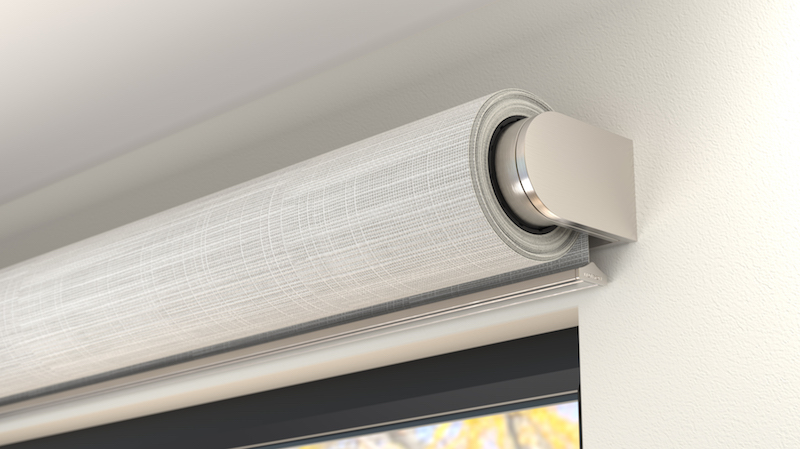 Additional Features of the Palladiom Wire-Free Shading System include seamless integration with Lutron HomeWorks systems to ensure a simple and reliable user experience. Also, app alerts notify users when shade batteries are low, and a simple bracket mechanism allows for quick battery changes without needing to remove the shade.
The shades operate at only 35 dBA and always maintain precise alignment to 1/8 inches, using Lutron's patented Intelligent Hembar Alignment feature.
Flexible mounting options accommodate new or existing windows effortlessly, with brackets designed specifically for wall, ceiling, and jamb mount applications.
To make specification effortless for dealers and specifiers, Lutron has developed installation training, product presentations and videos, fabric, finish and hembar samples, as well as a portable demonstration tool, all available this fall.
The Palladiom Wire-Free Shading System will be available to quote and order late Fall 2021.
More Lutron News – Lutron Expands Intelligent Lighting Portfolio with New Ketra and Ivalo