McIntosh has created a center-channel loudspeaker to match the brand's iconic floor-standing speakers. Retailing for $40,000 USD, the new XCS1.5K center channel loudspeaker complements the design of the brand's XRT2.1K or XRT1.1K floor-standers and is voiced to match those speakers to ensure harmonious sonic imagery and clear, high-quality sound.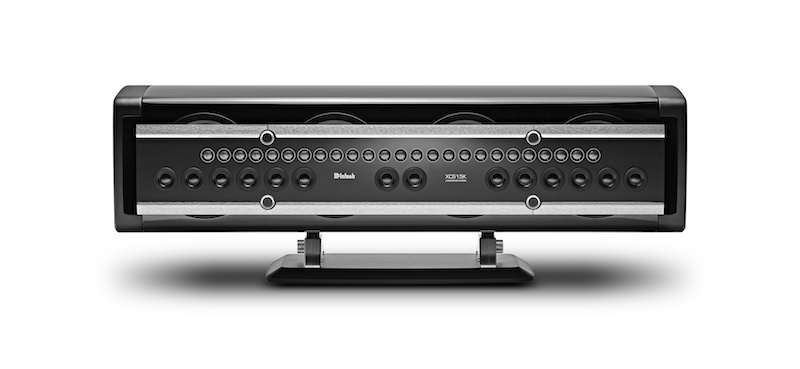 The center channel speaker is a critical component within a home theater due to the vast amount of dialog that emanates from it, and it must work seamlessly with the front left and right speakers to create a cohesive soundstage as audio moves from one side to the other.
Rated to handle 1,500 watts of power, the McIntosh XCS1.5K is a unique hybrid of a 3- and 4-way speaker and can be used with a variety of McIntosh home theater processors and amplifiers to make a complete high- performance home theater experience.
Related: McIntosh MX180 AV Processor Offers 8K Video and 16 Audio Channels
The McIntosh XCS1.5K consists of 43 individual speaker drivers, four of which are 8-inch long-throw carbon fiber sandwich cone woofers housed in a vented bass cabinet. Fourteen of the drivers are 2.5-inch aluminum midranges and 25 are 3⁄4-inch dome tweeters.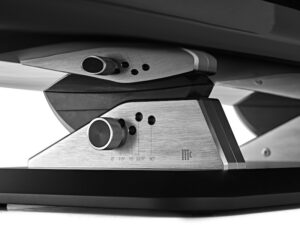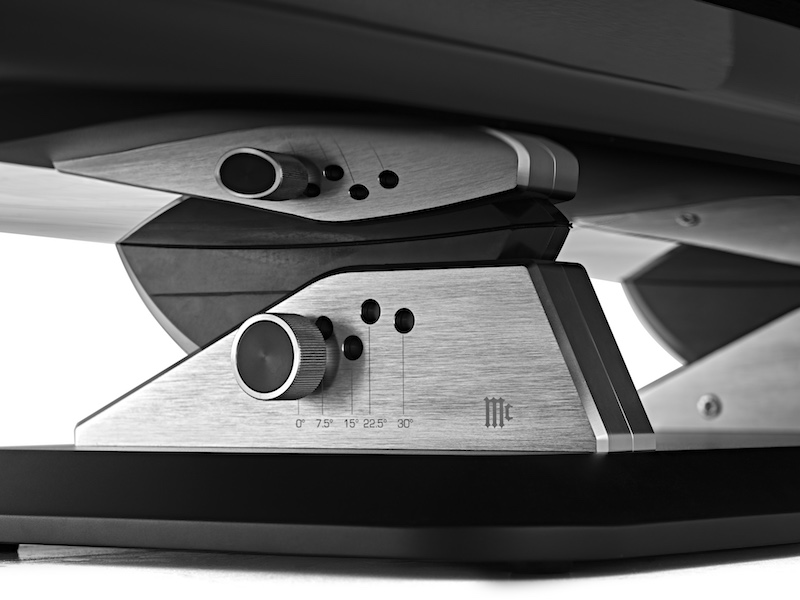 The XCS1.5K can be tilted to one of five preset angles to be optimally aimed to the listening position. Three sets of Solid Cinch speaker binding posts allow for bi/tri-amping or bi- or tri-wiring
Strategic driver selection and a detailed crossover design were designed to create a wider sound field on the XCS1.5K, which also features high-current capacitors and inductors, a removable black knit cloth speaker grille, and seven layers of high gloss piano black paint
The XCS1.5K will be available via Authorized McIntosh Dealers beginning October 2022.