To bring high resolution audio to more people across the globe, Meridian has strengthened its relationship with dealers via a network of industry-leading manufacturing rep firms, with the aim to elevate the Meridian brand, its products, and technical service.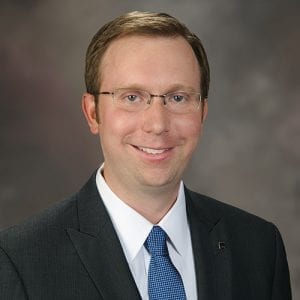 Under the leadership of Ryan Donaher, vice president of Meridian America, this strategic approach ensures that 11 manufacturer representatives are well equipped to represent the Meridian brands in terms of sales, support, and marketing.
Below is a list of the manufacturer reps and the areas they cover:
Atlantic Integrated – Metro NYC, Northern New Jersey, Southern Connecticut
By Design Vision and Sound – Southern California, Arizona, Las Vegas and Hawaii
C & E Marketing – Florida
CET & Associates – Colorado, Utah, Wyoming, Montana, New Mexico, El Paso, Texas
Fielder Marketing – Northern California, Northern Nevada
Momentum Sales – Texas, Louisiana, Oklahoma, Arkansas
N&S Marketing – Oregon, Washington, Alaska, Idaho
Nutech Group – Maryland, Delaware, Southern New Jersey, Philadelphia, Northern Virginia
PSG – Southeast North Carolina, South Carolina, Georgia, Tennessee, Alabama, Mississippi
Saavy Sales & Marketing – Missouri, Kansas, Iowa, Nebraska
Tandem Marketing – Illinois, Wisconsin, Michigan, Indiana, Kentucky
Meridian welcomed the manufacturer reps to its headquarters in the UK last year, which proved extremely beneficial in discovering more about the brand and experiencing demonstrations of the architectural speakers, products from the 200 Series, and more. Meridian will be hosting another visit this year, which will see the reps head to the Meridian headquarters to find out more about Meridian and its distributed brands, Display Technologies and Cinema-ATS, as well as a trip to meet with the Barco Residential team in Belgium.
Mark Fielder of Fielder Marketing, a manufacturing rep who visited the HQ last year, commented, "Meridian is a brand with huge potential for US integrators, especially those working in San Francisco and Northern California where customers want the best quality but where space for installation is often at a premium.
"Having visited the Meridian facility, you get the exact same sense of attention to detail, beautiful engineering and quality design that you see in these finished products. The people behind the brand live and breathe Meridian. And it shows. These guys genuinely care about designing and making the best possible products they can. Meridian is a brand that definitely has the right stuff for U.S. dealers."