The Avengers have been using tech like the Microsoft Mesh since 2012. Now we can try it for ourselves.
Science fiction movies are coming to life right before our eyes.
With the slogan, "Here can be anywhere," Microsoft Mesh aims to enable the feeling of true presence and shared experiences from anywhere, on any device, through Mesh-enabled applications.
Related: How to Use AI to Control Your Smart Home
How Microsoft Mesh Works
Mesh is built on Azure, Microsoft's cloud computing platform. Due to Azure's high-grade security and privacy features and its extensive computational resources, data, AI, and mixed-reality services, Mesh is well equipped to handle many things.
With any Microsoft Mesh-enabled application, users can work with 3D physical models of things like engines and car parts to scale models of skyscrapers. When working with these 3D models, users can either appear as themselves or as a personalized avatar within the workspace. Not only can consumers work on the same 3D project, but co-workers from all over the world can meet in the same room without the need for travel.
The Dream for Mixed Reality
Microsoft Technical Fellow Alex Kipman said that this has been the dream for mixed reality – the idea from the very beginning. "You can actually feel like you're in the same place with someone sharing content or you can teleport from different mixed-reality devices and be present with people even when you're not physically together," he said. "More and more we are building value in our intelligent cloud (Azure). In these collaborative experiences, the content is not inside my device or inside my application. The holographic content is in the cloud, and I just need the special lenses that allow me to see it."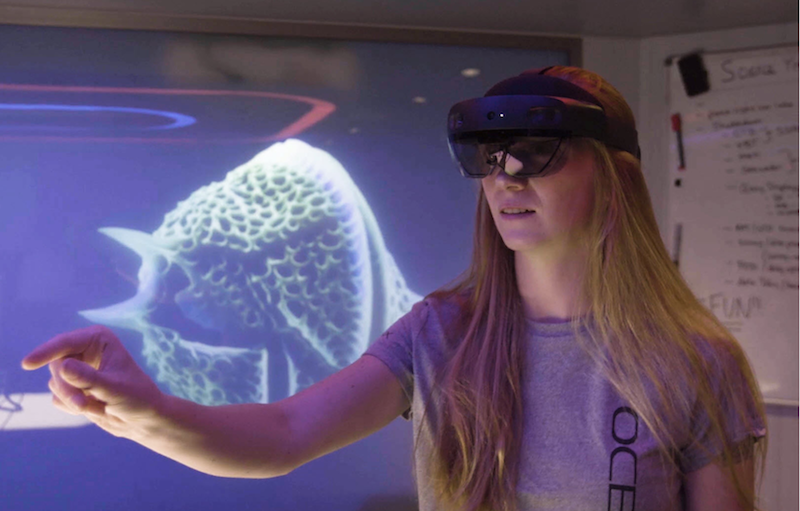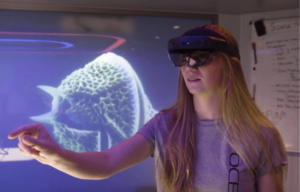 The ability to physically move and interact with holographic models translates into accelerated learning opportunities. At Microsoft's Ignite event, OceanX announced a collaboration with Microsoft to create a Mesh-enabled "holographic laboratory" on the research ship OceanXplorer. This will allow scientists and others to be able to feel like they are also at the bottom of the sea, exploring what we haven't yet seen.
What Connects to Mesh
While there are many different applications that are equipped with Mesh, the way Microsoft shows consumers using it is primarily with the HoloLens 2. The HoloLens 2 is marketed as the most comfortable mixed-reality device available. The product offers users a completely immersive experience all enhanced by Azure services.
The HoloLens 2 is coupled with any Microsoft Mesh software solutions to become a hands-free computer that goes where you go, does exactly as you say, and can see what you see. Because the HoloLens 2 has no wires, users can move freely without worry of being caught on anything.
The lens also fits over glasses, even wide lenses, and displays a layer of digital information on top of the real world. The high-definition holograms stay where you place them and respond the same as physical objects when interacted with.
To learn more, click here.