I found myself jones-ing for a vinyl fix after experiencing amazing 2-channel audio demos at the ProSource Spring Summit held a few months ago. Thanks to the team at MoFi, I soon had one of their UltraDeck turntables sitting in my office waiting for an audition.
Mobile Fidelity Sound Lab (MoFi) makes products borne out of a passion for great sound. They've mastered for vinyl some of the top albums on the planet. It's only natural that they moved into the electronics space.
What better way to queue up a MoFi-remastered Dire Straits Brothers In Arms album than on a turntable made by the same company? MoFi's John Shaffer took the time to walk me through their roots recording original masters like the Beatles entire discography to today's hyper focus on American-made turntables and accessories. These guys are seriously into music.
Unboxing
What's old is new. MoFi does a great job of making you feel like you're taking a trip down memory lane with plenty of updated details. I love their packaging, layout of their documentation, and included accessories. My UltraDeck arrive with MoFi's UltraPhono pre-amp, MasterTracker cartridge pre-installed and a selection of vinyl re-mastered by MoFi, including Dire Straits Brothers In Arms and Kiko by Los Lobos.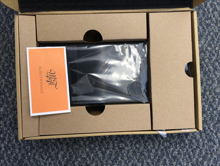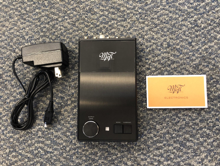 I followed along with the included instructions and soon had the turntable assembled. They made each step easy, with thoughtful touches like stickers marking where to install the counterweight and clear direction regarding how to best connect the included MoFi UltraPhono preamplifier.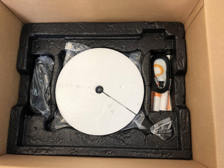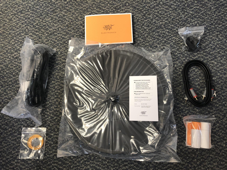 After making a few simple connections to my amplifier, I was ready to switch everything on. With bated breath I touched the power button which illuminated retro orange with a satisfying click. I advanced the tone arm and carefully placed the needle on side 1 of Brothers In Arms. A few seconds later, the faint tones of Money For Nothing began playing through my speakers with a few pleasant hisses and pops. I heard details in that song I've never heard before. MoFi's Brothers In Arms master is recorded at 45 RPM and the switch between 33 and 45 is a snap, thanks to the silicon band that slips easily back and forth across the two speed spindles.
MoFi reminds us all that listening to music is an experience resplendent with its own rituals and traditions. The act of pulling out the vinyl, carefully handling it and gingerly manipulating the tone arm are the very antithesis of 2019 and what the connected world has become. The UltraDeck slows things down like relaxing with a good glass of wine. It demands your attention, appreciation and respect.
The Sound
I test drove Money For Nothing side by side with Tidal. It's a tough call. Maybe it's psychosomatic, maybe not, but I felt a roundness, a fullness of sound that the digital lossless track couldn't render.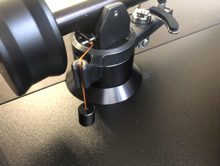 I kept playing more tracks. I've listened to vinyl my whole life but never heard anything like the UltraDeck. Thinking maybe I could chalk it up only to the master quality recording,
I dug out my decidedly un-mastered copy of Supertramp's Breakfast In America and gave it a spin. Same amazing sound. A little thinner, but still delivering the fullness I wasn't hearing from the digital tracks.
Final Verdict
If you're open to rediscovering a passion for music, the UltraDeck is for you. It won't play 1,000 songs, you can't fit it in your pocket, and it sure as hell isn't connected to the cloud, but that's the point.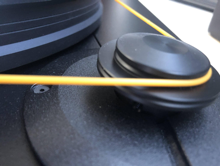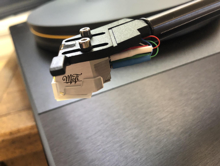 The UltraDeck delivers an amazingly analog escape in a world full of too much convenience and choice. The sound quality is breathtaking and being forced to change the record every 20 minutes or so provides a nice prompt to break up the day a bit. Viva la vinyl!