ProSource, the audio, video, and integration buying group, launched its ProSource Academy Level 2, a two-and-a-half-day in-person training that provided additional skills to new technicians.
The curriculum includes a variety of topics to provide installers with a well-rounded skill base, including
Design Documents, TV Mounting, Rack Building, Structural Integration, Cable Management, Thermal Management, and Power Management.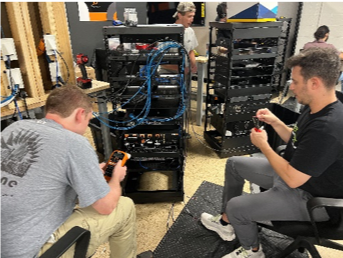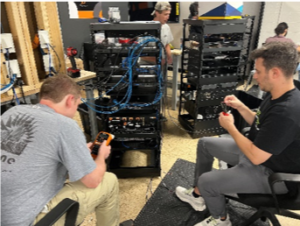 "This training has been such a valuable tool for our new technicians," said Bryan Naquin, president and owner of Acadian Home Theater & Automation. "It gives us a real sense of their ability and how they will work in the field. Level 2 training cements their basic understanding of being a good field tech. The grading system from ProSource is awesome feedback, and I especially appreciate the picture of their class time and work," "It is worth the investment, and I highly recommend this to all our colleagues. We will send all our new hires through both level 1 and level 2 training in the future."
Level 2 allows technicians to gain hands-on experience in a safe learning environment. Coursework is organized around classroom learning, a workbench practice zone, and practical assessments designed to send the technician back to their company armed with the tools they need to begin their journey to Lead Technician.
Related: ProSource Conference Reflects on 'Best of Times' with a Note of Caution About Future
"The ProSource Academy has allowed our technicians to gain knowledge using their own hands and sharpening their skills" said Jenyse White, office manager at Integrated Audio Video. "It helped one of our Jr. Techs so much to understand the next level of integrating equipment and wiring. Our recent attendee, Logan, told us that the trainers are great at getting the message across of what they are teaching and are very helpful and patient."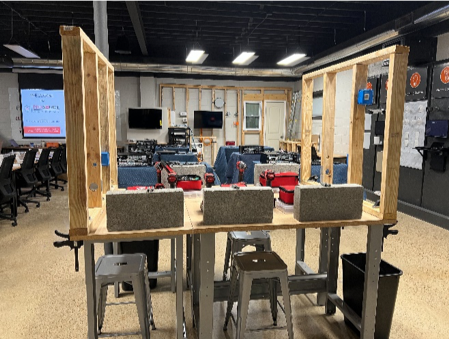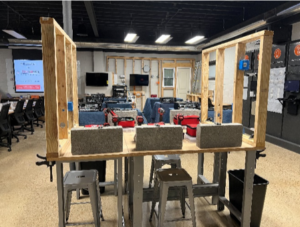 ProSource Academy stands apart from other programs by communicating back to the manager not only successful completion of the course but a holistic scorecard capturing performance in other critical areas like soft skills, demeanor, and core values fit.
Technicians will return to work and apply their skills while working with a mentor within the company to validate their understanding and receive practical assessment certifications. Technicians will continue their journey by taking additional classes within ProSource University and subsequent visits to the Academy for more advanced continuing education.
"I feel like I have a totally new perspective looking at the back of a rack now," said one student who recently attended ProSource Academy Level 2. "I learned a lot of creative tips and tricks for wire dress, as well as good habits to keep in mind. I feel like I can get put at the back of a rack and more confidently visualize the task ahead of me and parse out the necessary steps. Overall, I'm walking away from this as a more confident installer, excited to keep growing and learning in this industry."
Attendance at ProSource Academy is included as a membership benefit and is valued at $1,249 per person.
The next ProSource Academy Level 2 classes in Richmond, Virginia are: October 4-6, 2022, November 8-10, 2022, and December 6-8, 2022.
To attend ProSource Academy Level 2, installers are required to complete specific courses in ProSource University.