The SB-1000 Pro is a small-but-mighty subwoofer introduced within the new Spring 2021 product line from SVS.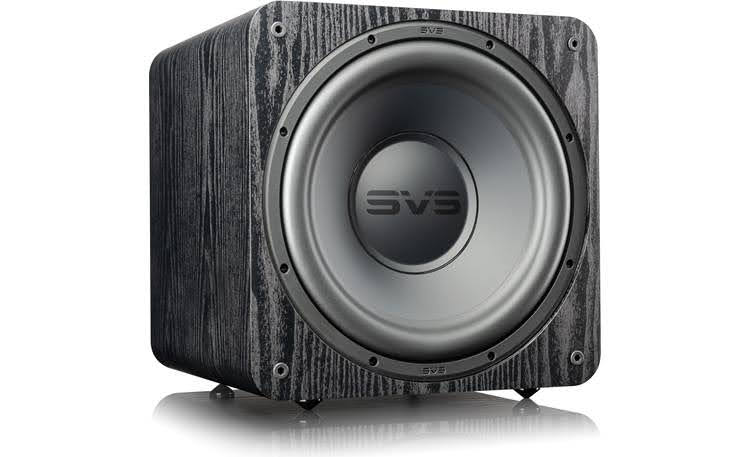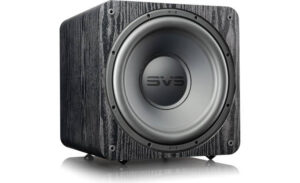 SVS sent me one to listen to and put through its paces. Would this value-priced SVS sub prove itself worthy of the SVS name? I cued up some rumbly bass tracks and set off to find out.
SVS has become a cult of bass. It's a fantastic company which grew, Bieber-like, from grassroots virality. Social media and thousands of "Likes" fueled SVS's rise, and they appear to have ascended the subwoofer throne. Good for them.
[More from Henry Clifford: Are Tube Amps Worth the Fuss? Reviewing the Cary Audio SLI-80]
Unboxing SB-1000 Pro
The SB-1000 Pro arrived in a brown cardboard box encased in Styrofoam with not much else. There were no white gloves or high-end accessories. This is a value-priced subwoofer, and I wondered if SVS would even know how to value engineer a subwoofer given my experiences with their other products, which are heavy, solid, and extremely well built.
Much like the Ford Model T, you can have your SB-1000 in any color, as long as it's Ash Black (OK, it comes in Gloss Black and Gloss White, I just wanted to say that). I plugged it into my NAD M10 and paired it with two Polk Audio SDA tower speakers. I thought testing the SB-1000 Pro as a 2.1 candidate would be a good audition versus throwing it at a standalone theater application.
The SB-1000 Pro is powered with a 325-watt (820 watts of peak power) Sledge amplifier, so I wondered how it would sound to my 1000-plus watt senses.
SB-1000 Pro Installation
The included Quick Start guide prompted me to download the SVS app from the app store. I did so and immediately discovered the SB-1000 Pro via Bluetooth. There are easy instructions to re-run audio calibration on any home theater receiver or connected amplifier.
I went into the setup menu for the M10 and turned on the subwoofer feature and heard bass immediately pumping through the SB-1000 Pro. I played around with the built-in crossovers on the M10 and the SB-1000 Pro app to get things dialed nicely and found I had a great sounding low end after a few minutes of listening to source content like Muse's "Madness" or Mark Knopfler's "Sailing to Philadelphia." I cranked up the volume and didn't hear a bit of distortion from the SB-1000 Pro.
Final Report
If there's a choice between sending amplified bass to a passive speaker versus letting an active subwoofer do the heavy lifting, the active subwoofer wins most of the time. The SB-1000 Pro showed itself a capable workhorse when tasked with handling my 2-channel system's low end.
Here's the kicker (no pun intended). The SB-1000 Pro retails for $499.99. I can't believe bass like this exists under $500. Run, do not walk to your SVS dealer and pick one (or two) up. If you've got the budget, feel free to spend up in their line, as well.
You won't be disappointed.