This is part three in my series of articles on how to add smart features to your existing appliances. In part one of the series, I covered how to make your existing clothes washer and dryer smart. In part two of the series, I covered how to make your existing major kitchen appliances smart including your refrigerator, dish washer, and stove. In the final article in this series I will explore ways to make your small appliances, and other devices in your home, smart.
Smart Plugs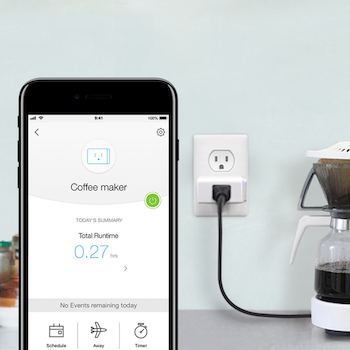 Smart plugs, like the TP-Link KP100 pictured above, can be used to automate any number of small kitchen appliances. The best part is, the dumber the appliance is the better it works with a smart plug.
An inexpensive slow cooker, with a simple, manual control, can be plugged into a smart outlet. You can simply load the food into the slow cooker, set the manual control to the desired cooking temperature (typically low, medium, or high on a manual cooker), and use the smart plug's app to turn it on at the desired time. Just be careful that you aren't leaving food out, unrefrigerated for too long; which can promote the growth of bacteria in the food making it unsafe to eat.
A basic coffee maker can also be plugged into a smart plug that includes an IFTTT skill. Then, when your Amazon Alexa smart speaker's alarm goes off in the morning, you can use an IFTTT applet to trigger the smart plug to turn on, and freshly brew, your morning coffee. This is especially valuable for people whose job requires them to get up at different times during the week. Instead of having to schedule a coffee maker in addition to your alarm clock, you just have to tell your Alexa device what time you need to get up in the morning. If you aren't a coffee drinker the same technique can be used to turn on a hot water kettle for tea.
A smart plug can also make your kitchen safer. You never have to worry about a toaster oven being accidentally left on if it is plugged into a smart plug. Again, using IFTTT, an applet can detect when you have left your home and the smart plug that your toaster oven is plugged into can automatically be shut off. The same applet can also be used to turn off your coffee maker when you leave home. No more worries about the glass carafe running dry and cracking from the heat.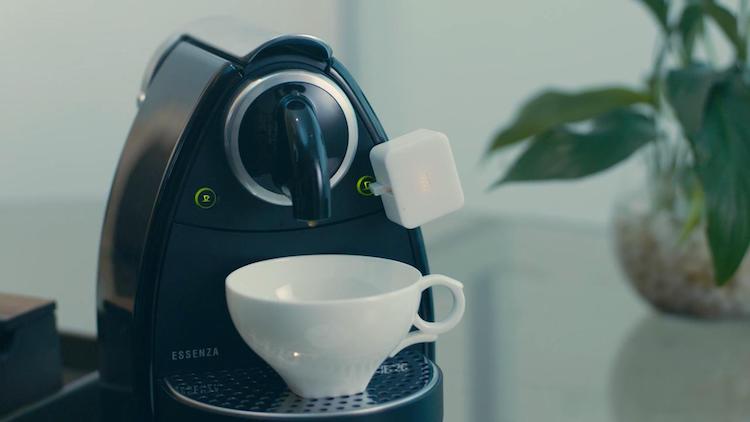 Some devices can't be automated with a smart plug because they require a physical button on the device to be pressed to operate. This is where a SwitchBot, provides a unique solution.
The SwitchBot is a small, inexpensive, IoT device that can mechanically operate a rocker style switch or simply press a button. The SwitchBot is attached to the device, next to the switch, using a piece of 3M tape. After the SwitchBot is physically installed, up to five separate timers can be configured in the SwitchBot app to operate the switch at a specific time. The SwitchBot can be controlled through a Bluetooth connection. In addition, an optional hub connects the SwitchBot to your Wi-Fi network and provides:
Control over the Internet
Voice control with Alexa, Google Assistant, and Siri
Integration with IFTTT
SwitchBot is battery powered. The replaceable lithium battery is expected to last up to two years.
If, for example, you make your coffee using a single-serve, pod coffee maker then a SwitchBot is a simple solution to automate your morning coffee; as long as you remember to fill the coffee maker with water and load a pod the night before. Then, as described above using a smart plug, an IFTTT applet can be triggered by your alarm going off on an Alexa device to trigger a SwitchBot to brew you a cup of coffee.
SwitchBot does have an API. However, it is designed for a Raspberry Pi with a Bluetooth adapter to communicate directly with the SwitchBot. An API that allowed a smart home processor/hub to communicate over Ethernet through the SwitchBot hub would be a welcome addition. It would eliminate the reliance on a cloud service and an active Internet connection to integrate a SwitchBot into a smart home.
SwitchBots are incredibly versatile and only limited by your imagination. I'll be doing a hands on review of the SwitchBot in the near future.
Hopefully, this series of articles has given you ideas on ways to make your existing appliances smart and make up for the fact that you didn't get a new set of major appliances for the holidays.
Getting Smart Appliances without Breaking the Bank: Part 1