SVS recently sent me their new PC-2000 Pro Subwoofer to test out. I'd heard about these cylindrical behemoths through word of mouth and couldn't wait to get my mitts on one.
SVS designed the PC-2000 to sit where floor space is at a premium or maybe a corner installation might be ideal. It's down-firing 12-inch driver, Sledge amplifier and rear-facing port are all neatly encased in a towering 34.3-inch tall glossy enclosure resting on extra-cushy rubber feet. It's big, solidly built and heavy. How would it sound? I couldn't wait to find out.
Unboxing the SVS PC-2000
The SVS PC-2000 box arrives unassuming and large with an opening slit down the side. It feels like opening up the crate in A Christmas Story. There could be anything in there! Underneath the top cardboard insulator lies the PC-2000 wrapped in foam and plastic just waiting to be unshackled from its cocoon.
The rest of the packaging is wonderfully simple. SVS has done a great job of becoming two inches wide and two miles deep in terms of their business focus. I'm not sure if "We Do Subwoofers" is under consideration for company slogan, but I'd vote for that. After hefting the PC-2000 out of the box, there's a power cord and manual left lying at the bottom of the cavernous bay. I grabbed them both and set about plugging it all in.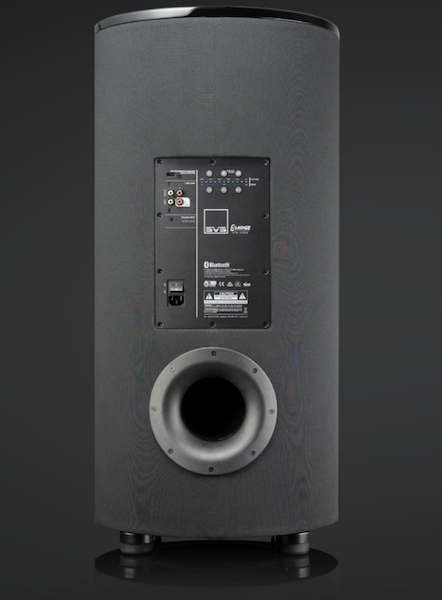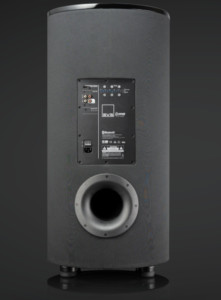 SVS PC-2000 Installation
While the PC-2000 may be designed to save floor space, I have to say, this thing is huge. Like, trash can huge. The kind of huge that appeals to people who might say things like, "Oh that? That's my new SVS subwoofer. Want me to melt your face off?"
I have it on good authority that some people buy two of these since apparently a single massive Howitzer cannon wasn't enough to sufficiently chatter their neighbors' teeth.
I wrestled the PC-2000 into place and plugged it into my existing setup, which includes an NAD M33 streamer and two Polk SDA tower speakers. I started off slow, intentionally cueing up a playlist of top bass songs from Quora. "Madness" by Muse kicked things off. Wow. The PC-2000 should come with a warning label. I felt like I was wielding a firefighter's hose while struggling to contain its raw power.
I pulled up the SVS app and ran through the setup routine. Even with everything turned all the way down, the PC-2000 still wanted to be heard. I've never had an experience like this with a subwoofer, and all I could visualize in my head was a room full of SVS engineers chuckling to themselves as they put the finishing touches on this cannon.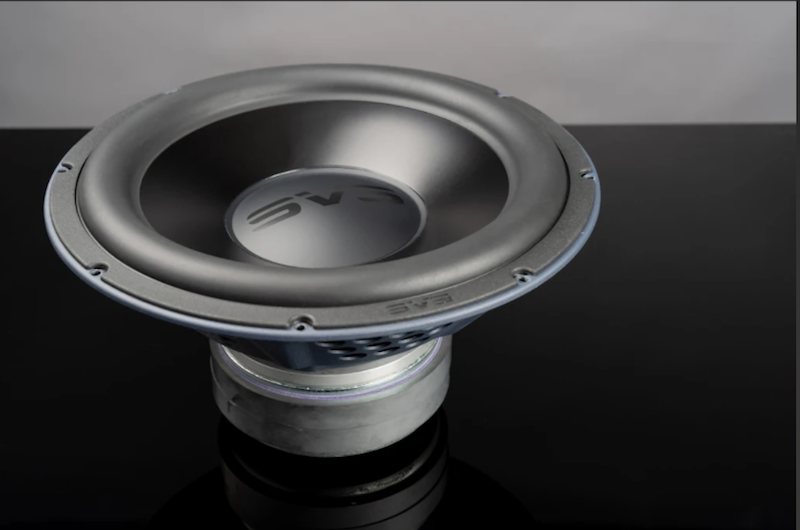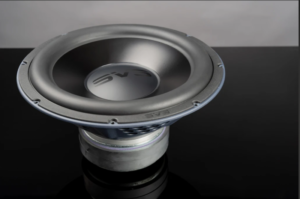 I kept going, playing everything from Queen's "Another One Bites the Dust" to Disturbed's "Down with the Sickness." I felt every down beat pushing into my chest without the slightest bit of distortion.
I moved the PC-2000 into our demo theater and swapped it out while teeing up the No Time to Die James Bond trailer on Apple TV. The old adage of "the subwoofer makes all the difference" immediately shone through. The PC-2000 instantly stair-stepped the sound quality in our surround setup. It was absolutely mind blowing, but definitely not for a room where you haven't sorted out any vibration issues in other surfaces or fixtures. The PC-2000 Pro will hunt down any inefficiencies in your space and rattle them to bits. You've been warned.
Final Report
It's not very often we can throw money at a problem and have it go away. When presented with those opportunities, I tend to happily seize upon them. The PC-2000 Pro is one such no-brainer. All that stands between you and bass Valhalla is $949.99. That's pretty inexpensive, given the upside of smiling like a little kid every time music or movies are played.
SVS has done it again, and I love watching these guys grow and develop in the low-end space. Happy teeth chattering and don't come crying to me when the PC-2000 Pro shakes your house down.
Related: SB-1000 Pro: Evaluating a Small-but-Mighty SVS Subwoofer