URC has launched its new all-in-one, combined lighting solution – branded URC Lighting LT-3300. This next generation of smart lighting allows installers to select either dimmer or switch configuration and easily program to create unique atmospheres for entertaining or quiet family events.
Homeowners can seamlessly launch customized scenes, receive notifications about their systems, and control intuitive lighting programs. Through URC's Total Control System, URC Lighting is networked to provide complete integration, allowing scenes like Good Morning, Dinner Party, and Good Night to launch highly customized lighting sequences. URC Lighting devices display notifications for programmed triggers via a LED light. With a simple touch, URC Lighting enables smart control and automation across the Total Control system.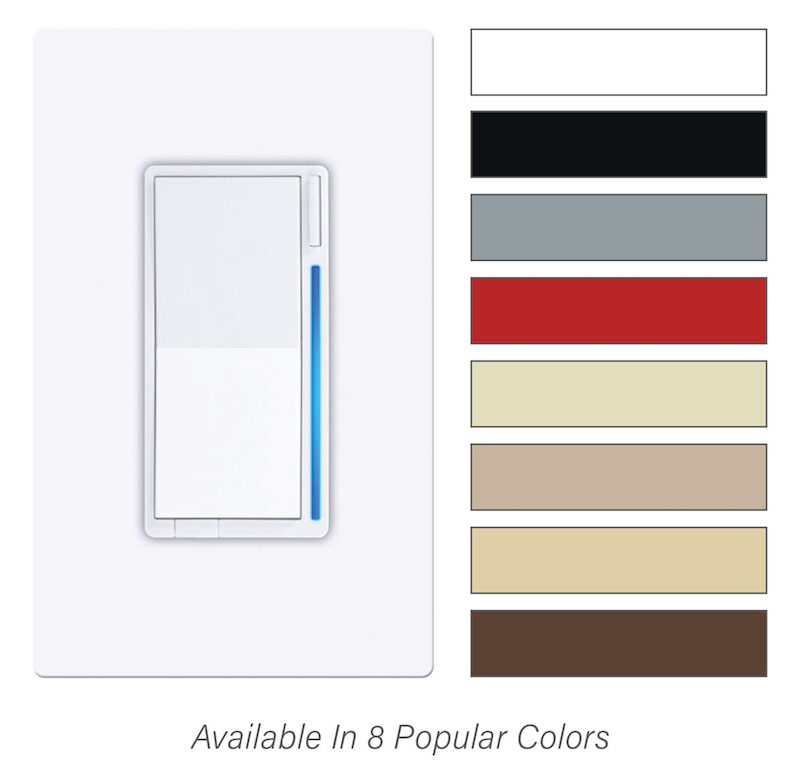 URC Lighting's advanced benefits also include auto load detection, which eliminates the need to configure neutral or non-neutral installs (unless using as the accessory device). A built-in configuration button also provides simple touch scene control and a trailing-edge, colorful, customizable LED bar provides visual notifications. Further, sync can be performed across URC Lighting devices for multi-way lighting feedback.
When combined with URC's Total Control system, residential customers can take advantage of premium lighting and integration. With eight popular colors, URC Lighting complements any designer environment. Easy color change kits or color paddles allow URC Lighting to create uniquely lit environments.
In a recent discussion, Joe Lusi, president and owner of JL Entertainment Designs Inc., clarified the role of lighting by stating, "Lighting may be the third or fourth item we discuss with end-users, as they are often unaware of the power of lighting in their daily lives. Once the conversation shifts, it is fairly easy to spark thoughts of the wellness effects and the visual beauty that lighting can add to environments.
Related: URC Launches TDC-5100 Gaming-Inspired Touch Screen with Hard Buttons
"With the touch of a button or voice command in our showroom, our URC's Total Control system can easily launch dramatic transitions," Lusi added. "URC Lighting's new hardware will allow us to select either functional use, dimmer or switch, and program it for the space. This reduces the need to have specific hardware and will allow simple neutral and non-neutral installations."
URC created a native gateway, the TRF-ZW10, to network its new lighting products. The TRF-ZW10 is URC's latest Z-Wave Plus gateway that allows integration of supported lights. Control up to 40 devices per gateway and scale projects with multiple TRF-ZW10. To address security concerns, the TRF-ZW10 uses advanced Z-Wave S2 security encryption.
"URC's Lighting continues our leadership in developing advanced solutions for our dealers and their clients," stated Lars Granoe, URC's vice president product development. "Tthis new lighting platform provides easy installation and continues URC's future products and software plans."