Wilson Electronics, the cellular signal booster technology company, has launched the weBoost free mobile app to help streamline installation of its self-install vehicle and home products. Available on the Apple App Store and Google Play Store, the app provides videos and instructions, including a cell tower locator and cell signal strength reading.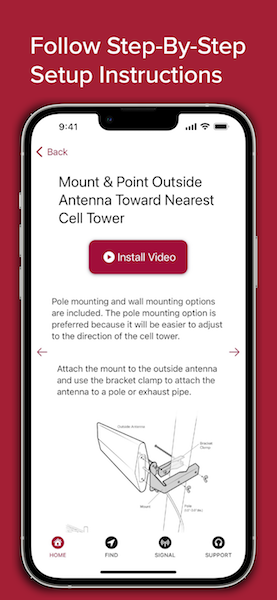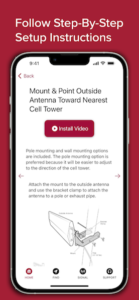 "The rationale behind developing and launching this mobile app boils down to providing customers with the most seamless, user-friendly installation experience possible," said Wilson Electronics' CEO Bruce Lancaster.
The app is not a requirement for weBoost customers; they can still use the in-box installation guides to install their products. The app is simply an additional resource for customers who prefer a more detailed tutorial to ensure that their products are running optimally.
Wilson Electronics is constantly striving to enhance the customer experience and many of its product updates and enhancements are a direct result of user feedback. The weBoost team had already created a set of comprehensive guides and videos to make the install process even easier. These resources have since been reviewed and expanded, and are now available for all users in the weBoost app.
According to the company, the beauty of the weBoost app lies in its ability to tailor instructional materials to the specific product that the customer has purchased. Every new kit contains a card showing where to find the free app. Wilson Electronics is aware that many installations are taking place in areas with poor cell signal, so the app is specifically designed to be downloadable and usable even with very weak cell signal. Once the app is downloaded, users are instructed to scan the unique QR code on their weBoost product, and from there the app walks them through the installation process specific to their product.
The weBoost app is now available to U.S. customers for free in the Apple App Store and the Google Play Store. The only cellular booster company that designs, assembles, and tests its products solely in the U.S., all weBoost cellular signal boosters feature a two-year manufacturer's warranty and a 30-day money-back guarantee.
Related: Wilson Electronics Simplifies Cellular Signal Booster Installs with weBoost Mobile App