At any WWDC, there are almost always surprises. For some attending an Apple Worldwide Developer's Conference what was left unannounced 0r unsaid can be big news, as well.
This year's WWDC kickoff keynote on June 6, 2022, held to that pattern along with one thing that, only a few months ago would have been a big surprise.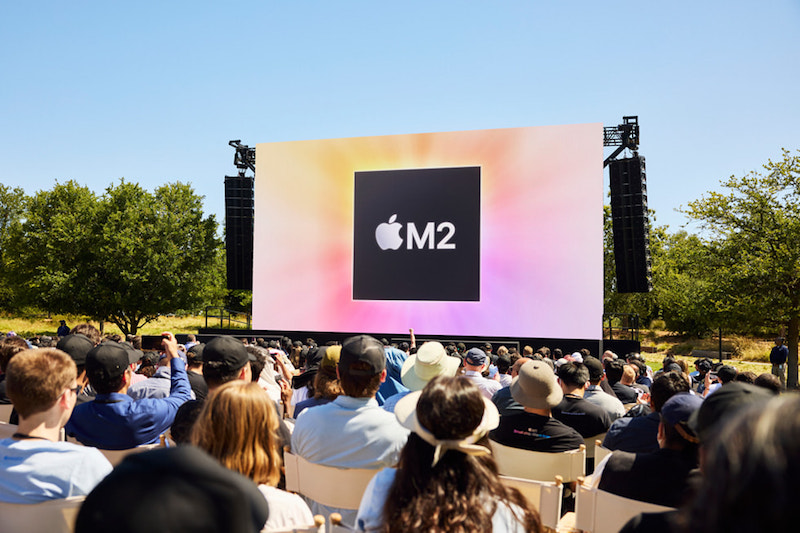 Unlike the WWDC events held in the past few years, this year's is being held in person. Well, perhaps not to the extent of when every seat in the Steve Jobs Theater on the Apple corporate campus would be filled with developers and press. This year's event was delivered live to a limited audience of people gathered outside who watched the keynote on a large screen. Everyone else, myself included, watched the livestream. However, the mere fact that there was some sort of in-person Apple event is, itself, a sign that COVID is truly getting manageable, if not totally gone.
Another caveat or two before hitting some of the highlights. First, remember that the "D" in WWDC stands for "developer." While the opening keynote is widely covered, as is happening right here, the main target for the event are the people who create software and apps that are used in the Apple hardware and software ecosystem. Thus, a great deal of the information is interesting, but unless those "D" people use it, you won't be able to take advantage of it as a consumer. Tailing on to that is the tradition that WWDC is mostly for the software side of things and product announcements are rare. Those are left for other Apple events, but this year that was one of the surprises mentioned above.
Next, while almost anything that Apple does is newsworthy, the news from WWDC is mostly of use only to those with products driven by iOS, iPad OS, macOS, Watch OS, and the like. Folks like me who are in the Windows (or Linux) and Android worlds will mostly take note of all of this from the sidelines. However, if you are among our readers who deal with home tech integration, it doesn't matter if the only apple in sight is the one you packed for a snack after lunch. This is stuff that you need to be aware of and comfortable with to complete and maintain systems for clients who are Apple customers.
Finally, remember that all of this, for the most part, involves software that won't launch until this fall. After all, the developers need to digest it all and figure out how to take advantage of everything.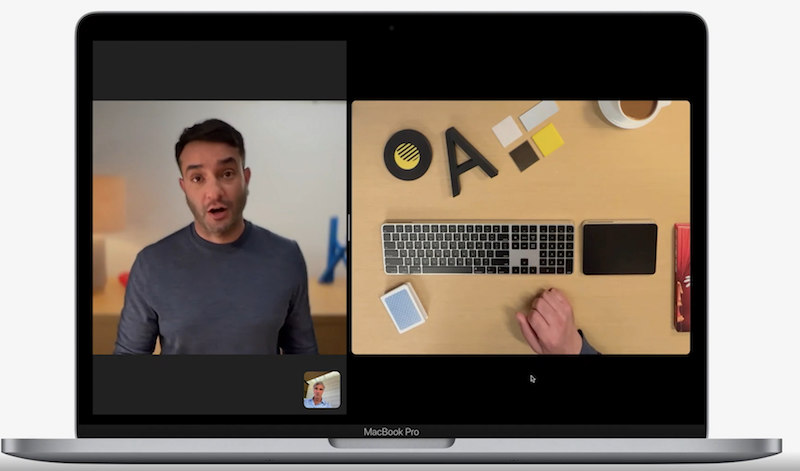 With that out of the way, let's start with something that was not a surprise at WWDC. The next gen iOS 16, iPad 16, WatchOS 9, and macOS Ventura platforms.
Since iPhones and iPads are likely the most widely used Apple products, let's start there, as the new OS versions will improve the usability and features of existing, as well as new products. Among the new capabilities announced at WWDC are updates to Messages that include SharePlay, so that you will be able to enjoy synced movie and music content while chatting about it in Messages. That means you will no longer have to run two apps at the same time. Perhaps even more important for anyone who has ever sent a message to the wrong person or included content you wish you hadn't, with iOS 16 you'll be able to edit and even recall messages after they have been sent. That can be a job or relationship lifesaver, but just make certain to do that before the recipient reads what you wish they shouldn't!
According to announcements at WWDC, Mail will receive enhancements to also cancel a sent message before it reaches the recipient's inbox or schedule a message for later delivery. Search functionality and accuracy will also be improved. Visual Look Up will let you tap and hold on part of an image and lift it up and out of the photo and place it in a message or email. Along a similar function trail, Live Text will be expanded to video so that you can pause on a frame to recognize objects, translate text, and convert currency.
A key update to Wallet will be the ability to have a purchaser split the cost of items purchased through Apple Pay into four equal payments over six weeks with no interest or fees. For anyone with an iPhone and merchant account, this aligns well with "Tap to Pay" with brings the ability to have two iPhones communicate directly for payments without the need for an external account capture device.
Also in this space, the Home App for iOS, iPad OS, and macOS will be redesigned with new device and activity categories. Another new function that I suspect many readers will use is the ability to show four separate camera views on the same screen. A key part of that was the WWDC announcement of broad support for Matter. This is a somewhat rare step outside of the typical Apple walled garden, as Matter is a joint, industry-wide initiative that will greatly simplify the cross-platform compatibility issues common today as you deal with multiple brands, data pipes, and everyone else's walled gardens. As you may already know, Matter is still in the early stages of roll out, but it is something many anxiously await.
Finally, on the home-centric front, the new iOS versions will let you use the iPhone's camera to personalize and customize your Spatial Audio profile for AirPods based on the shape of your head and ears.
On the WatchOS side there will be new watch faces that will take into account the phases of the moon, which is important to setting holiday timing for a number of faith beliefs. There will also be additional features for the health monitoring side of Apple Watch, including a forthcoming alert for AFib heart activity, now undergoing testing and approval by the FDA.
One of the surprises referred to above came to WWDC with regard to Macs. Of course, it wasn't much of a surprise to Apple fans, as the rumor mills already planted the seeds for the announcement of a new MacBook Air and MacBook Pro. The reveal for the new M2 CPU silicon was not a surprise, as along with the new macOS Ventura, those announcements are what WWDC is all about — new hardware not so much.
The new MacBook Air models, both available now, are priced starting at $1,199 and the new MacBook Pro, starting at $1,299. Their major advancements will come from increased processing power and GPU capability from the M2 silicon. MagSafe charging returns to the MacBook Air, as is a headphone jack now compatible with the high impedance headphones favored by many audiophiles. The new design also includes a 1080p webcam and a four-speaker audio array backed by a three-mic array. Audio is further enhanced by Spatial Audio and Dolby Atmos support. Finally, road warriors will be please to know that 67-watt fast charge will be available, too.
On the MacBook Pro side of things, power laptop users will appreciate the M2's power and the option to have up to 24GB of memory and up to 2TB of onboard storage on the SSD.
Getting back to what WWDC is all about, it was the public coming out party for macOS Ventura. Along with performance enhancements three things in Ventura caught my admittedly Windows-centric brain and they might appeal to you, as well.
Handoff is being extended to iPhones so that you may seamlessly move calls in either direction between various Apple OS devices. Great for when you are getting home or into the office when you've been on a call, or the other way when you need to leave a meeting on your computer but have to get out and continue it on a phone or tablet.
Also interesting will be the Continuity Camera. For this new feature, you clip your iPhone to the top of your Mac or monitor's screen, start a call, and then with Desk View you have two camera views: one looking at you from the laptop's webcam and the phone using its wide view camera to show a "top down" overhead view of your desk. Even better, while this does require Apple hardware, it will work with Zoom, WebEx, and Microsoft Teams, along with other video conference apps.
Stage Manager, part of Ventura but also coming to iPad OS, will make it easier for the user to position and resize the multiple windows and apps that you might have open at the same time. This will be great for those with the larger size monitors that have become increasingly popular. Moving things across monitors on two devices will be less confusing and much easier.
Last, but certainly not least, WWDC revealed that iPad OS16 will include many of the upgrades to Mail and other new features introduced in iOS 16 and macOS Ventura or previously Mac only. Also new in iPad OS16, with Collaboration, when conferencing via FaceTime any member of the group can simultaneously see and work on a document or share tabs to web pages. This happens while still chatting in Message or Facetime.
Finally, Free Form is perhaps easiest to describe as a mash up of a drawing app, video conferencing, and document files.
These are said to be cross device, with product OS versions of many of these new features appearing across all platforms. Again, however, that leaves me out, as my Apple-centric colleagues and family members will constantly remind me. There is always hope, but let's see what the new hardware to be announced later this year will be.
Yes, to circle back around, other than the surprise of the WWDC announcement of the new MacBooks, the iPhone, iPad, Apple Watch, and other Mac introductions will most likely not be revealed until late summer and into early fall.
Surprises? Depending on your point of view, it should be no surprise that there was no mention of the TV OS in the keynote at WWDC. It continues to evolve through periodic updates, but these days Apple seems more interested in the content side of TV rather than the hardware. Perhaps that will change toward the end of the year, if Apple finally decides to introduce either a newer version of the flagship Apple TV, or at the other end of the price spectrum, a less expensive "dongle killer" to compete with Roku, Fire TV, and Google/Android TV external streaming devices. Time will tell.
That said, in the more technical developer sessions in the days following the keynote, we did get a few hints as to what Apple is planning for what one expects will become tvOS 16, which is now available to developers with a public beta version set for availability soon. As a side note, tvOS will be compatible with the 4th generation Apple TV HD models as well as the 5th and 6th generation Apple TV 4K models.
Following along the cross-device compatibility between iOS, iPadOS, and macOS devices, tvOS16 will enable more integration with other devices in the Apple ecosystem. Thanks to the "DeviceDiscoveryUI" framework, it will be easier for developers to create apps that allow tvOS and iOS devices to communicate with each other over a local network. Examples of this would be using an iPhone as the controller for a game running on the Apple TV, or using an exercise app on an Apple Watch to display it on a large screen though the Apple TV.
Other expected enhancements that tvOS will make possible include Matter support. That, in turn, leads one to wonder if the next, still unannounced, Apple TV device will have more capability as a home control hub. Game play on Apple TV will be enhanced with support for various Nintendo controllers, joining the current compatibility with PlayStation, Xbox, and other controllers.
The final result of the new tools that are available for tvOS will become visible when the final release comes out this fall. Who knows, perhaps it will be highlighted running on a new Apple TV product? Time will tell.
Oh, and one other thing that is also either a surprise or not, was the fact that there was no announcement around anything to do with VR, AR, or MR. Maybe at next year's WWDC?
There you have it with the highlights from this year's Apple WWDC. There were some things that everyone expected and were not a surprise: the annual new suite of OSs, although no mention in the keynote of TV OS or anything even remotely talking about AR/VR may have been a surprise to some. A surprise, though expected by some, was the announcement of new MacBook Air and MacBook Pro models, powered by the new M2 Apple silicon.
Perhaps as much as anything else, WWDC also marks a half-way point in the year. The underlying software and associated developer tools announced will likely be what app developers will be diving into this summer rather than the pool or swimming pond. Even for those of us who are not in the Apple ecosystem, the news of what is coming and the thought of what impact it will have on the total world of devices and applications is definitely food for thought.