Make no mistake about it, the audio/video receiver (AVR) has been, and will remain, a critical ingredient in the home entertainment technology ecosystem. But, over the past few years, due to the global pandemic, chip shortages, and supply chain delays, products in this category have been either difficult to find or lacking in the latest features and capabilities.
That has changed this year as both mainstream and custom/high-end centric AVR brands have begun introducing new models that keep the category viable in the face of the ever-changing pace of technology. AVR manufacturers are catching up to the latest technologies and growing popularity of 8K video, HDMI 2.1 connectivity, immersive audio, and gaming.
More from Michael Heiss: Roku Announces TV Line and Updated OS
Some people may believe that AVRs are no longer needed in a world dominated by soundbars. Although soundbars have become a leading product in the home audio market, there are many places where they are not the best (or at least only) choice for enhancing audio coming out of the TV. For example, in my own home I am using a soundbar with wireless surround speakers and subwoofer in a room where the viewing and listening is causal. However, an AVR is used in my "main room" application because it is capable of doing things that soundbars cannot and likely won't do down the road.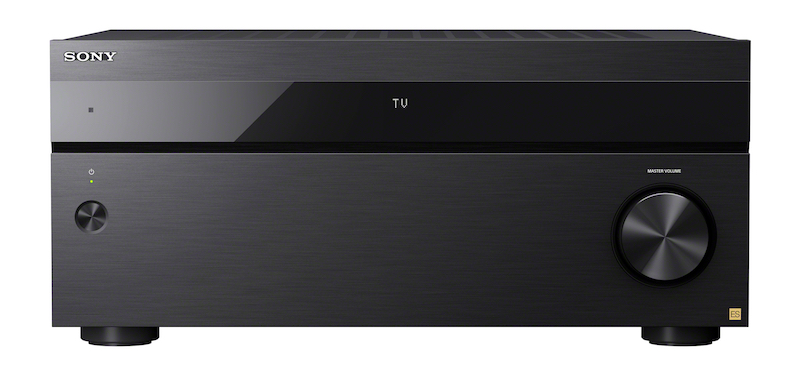 In the early 1950s what were then called Hi-Fi enthusiasts needed three separate components to enjoy recorded entertainment. A preamplifier was used to select and control the input sources. A tuner served as an onboard source then only found in a separate product. An amplifier boosted the low-level signals and sent them to speakers. Then, in 1952 Harman Kardon combined the three functionalities into one product, called the D-1000, which became the first "audio receiver." Stereo models eventually followed, and by the 1960s the receiver was a popular product. With the arrival of video as a source and the spread of multi-channel sound, the AVR as we now know it came along later. The reason why all three of those functional blocks should be present tells the tale of why the AVR remains today.
Before going further, a bit of a disclaimer is in order. The things mentioned here are features of AVRs but, of course, they also apply to standalone surround processors. Indeed, processors typically have everything an AVR has, they lack internal amplification and tuner (which isn't always needed in the streaming era anyway.)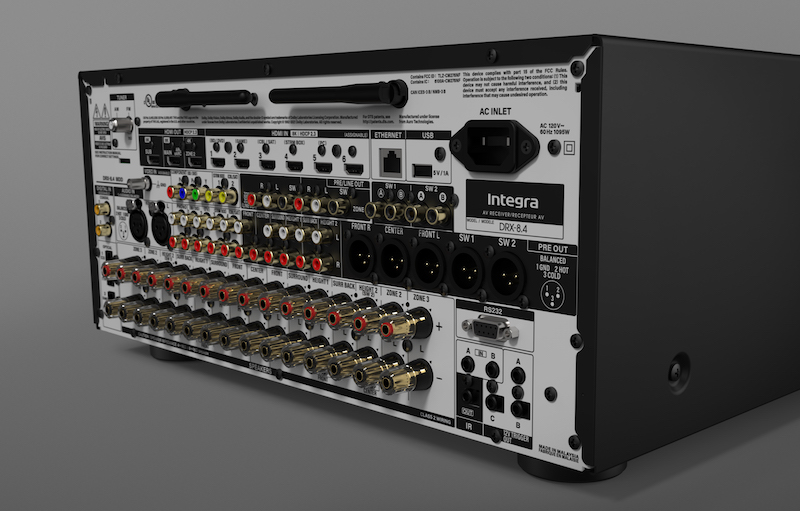 Processors are great but, when combined with high power multichannel amplification, they are priced high above all but the most exotic AVRs. AVRs also take up less space, and they have the aforementioned tuner that processors lack. Most AVRs above the more modest price ranges, now include streaming capability or Bluetooth to stream content from a phone or tablet. While some soundbars do include streaming, most do not, so having a tuner and/or streaming on board is a top priority on a receiver.
Early receiver designers probably could not have imagined a world beyond just a tuner, a turntable, and a tape deck. Seventy years later, it is not uncommon to have to select between one or two streaming devices, a cable box or satellite receiver, a game console or two, and maybe even a DVD or Blu-ray player. On the audio side there may be a CD player with digital outputs and perhaps even a DAC or other connection to a server or other storage source. And, lest we forget the return of the turntable to the AV mix.
Managing that multiplicity of devices is one of the key areas where the AVR begins to really earn its keep. Even the best TVs typically have no more than four HDMI inputs. The best sound bars have only one or two, and many have none at all. Yes, ARC and eARC have made it easier to access audio streams from smart TV sets but count the number of input sources in your typical installation and you will see that more than four are often the rule.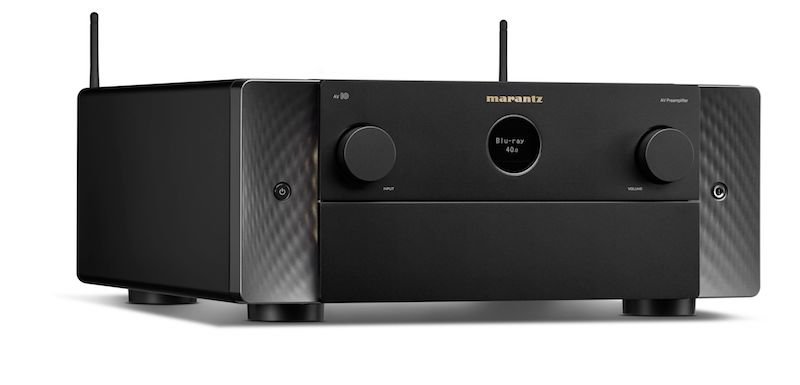 Taking things a step further, it's not just the simple selection of an input, but how that source may be adjusted and controlled. Unlike most soundbars, and definitely for most TVs, with those products what you see, and hear, is what you get. Fine, but what if you need a different level of audio delay from one input to another? What if you want one set of video parameters applied to the input for a game and no video modifications at all to other inputs? That is something an AVR not only does but is typically able to as settings to individual sources to provide a wide range of audio and video adjustments you just don't get elsewhere.
What those settings are is yet another reason why the AVR still has its place. At the start up there are a fuller range of speaker and delay timing adjustments that are critical for the best audio presentation. Some of these settings may sound daunting to the average listener/viewer, but these days all but the most basic AVRs include some sort of auto setup that is rarely found in soundbars.
These settings go to the next level with AVRs that include room correction and equalizer tools. This is where AVRs (and surround processors) shine in a way that simpler audio playback systems cannot. The proprietary systems from some AVR brands, such as Sony's Digital Cinema Auto Calibration (D.C.A.C.), Yamaha's YPAO (Yamaha Parametric room Optimizer), third-party systems such as the various versions of Audyssey use a supplied mic and specialized test signals to "read the room," determine the adjustments best suited to make the room "sound best," and implement them.
At the high end, some AVRs even match processors, but not sound bars, by including the more sophisticated Dirac Room Correction technology.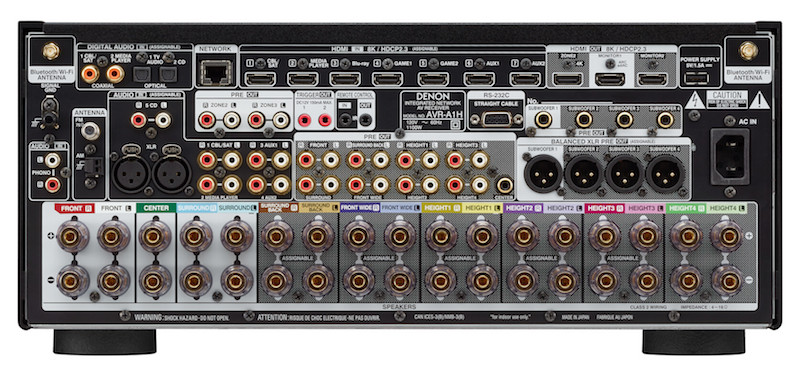 Another key optimization feature of AVRs is audio-to-video delay adjustment. Lip sync problems are one of the downsides of virtually every source starting as (or becoming) digital along the signal path. This is caused by digital processing of the video that makes it fall behind the audio signal. Even worse, the delay can vary widely and also from one source to another. AVRs not only offer more delay time to help glue things back together, but some models even allow a different delay time to be set for each source. If delay really throws you off, this is a key AVR feature.
The range of options provided in virtually any AVR with regard to surround is yet something that AVRs are best at in their price range. It's not just the basic Dolby Atmos or DTS:X, but in some cases it is also higher end versions such as DTS:X Pro, Auro-3D, or IMAX Enhanced.
The more sophisticated DSP processors used in AVRs also make it possible to include a wider range of scaling options (such as Dolby Atmos Height Virtualization and DTS Virtual:X) to better present 2-channel music or older matrix surround content in a full multichannel system. On the other hand, some AVRs go in the opposite direction with "stereo direct" modes that let an incoming signal bypass the DSP and go right to the output.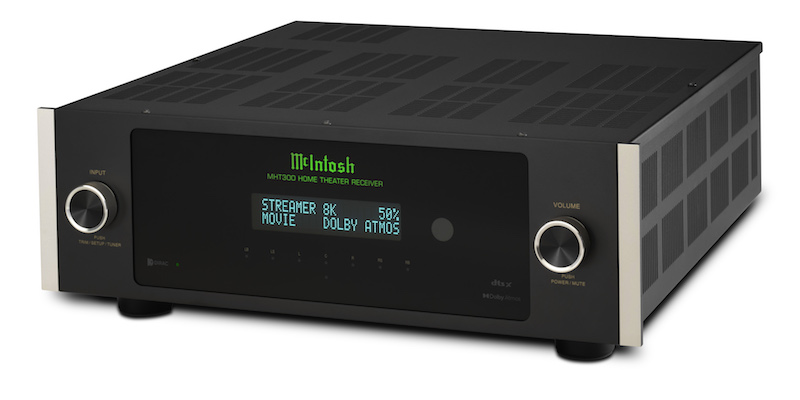 On the component side, AVRs typically use better ADC and DAC parts along with the DSPs that do the heavy lifting. The ADC, or analog-to-digital convertor, transforms incoming analog signals from a tuner, phono preamp, or other legacy sources to digital. That makes it possible for the DSP to do its magic and make adjustments. Coming out of the DSP, you need a digital-to-analog chip or DAC. The better the part, with regard to its precision, means that you will have a better signal-to-noise ratio (S/N). Higher end DACs make it possible to playback high-resolution audio sources and DSD content that simpler parts simply cannot handle.
In their beginning, AVRs handled multi-room audio with simple "Speaker A/B" functionality, which would let the same signal go to either or both of two rooms. The next improvement was AVRs incorporating a version of matrix switching that enable two or three sources to be selected simultaneously. One would go through the onboard amps to the main room while the others would be fed to amplifiers or powered speakers in other rooms. Now, thanks to a variety of IP-based systems, some receivers make multiroom audio even easier by offering compatibility with systems such as HEOS, Sonos, Play-Fi, and BluOS.
Lest we forget, part of the triad of AVR features is amplification. All-in-one systems can be terrific if you like the sound quality of the speaker, and many are, indeed, quite good. However, for those who already have speakers that they like and don't care to replace them, the amplifier capability of an AVR is essential. Yes, since the speakers in a soundbar or other all-in-one system are fixed, that means the design engineers are able to tailor the characteristics and power of the amp to work best with the supplied onboard speakers. On the other hand, when the speakers or room size require higher power, the amps in an AVR are the best option. Depending on the price and brand, AVRs can deliver up to and over 140 watts for 8-ohm speakers and as much as 300 watts for 4-ohm speakers. If that not enough, some AVRs offer preamp outputs so that you may use your own high-power amplifiers for some of all channels.
Other reasons why the AVR is still relevant in home entertainment systems include app control, more extensive menus and their associated options, front panel displays so that you may see what the AVR's status is without calling up the on-screen displays, and compatibility with home automation systems such as Crestron, Savant, Control4, Josh.ai, and others.
Of course, not all brands and models have every feature, as is the case with any product category. The ability to choose the features and flexibility you want to meet a system's needs at a price that fits a budget is a good way to capture the essence of the AVR.
The choice extends to a wide range of brands. Beyond the mainstream Denon, Marantz, Onkyo, Pioneer, Sony, and Yamaha offerings are specialty brands such as Anthem, Arcam, Audio Control, Cambridge Audio, NAD, Integra, Pioneer Elite, Sony ES, and Yamaha Aventage. Indeed, even Marantz, a classic high-end AVR brand has recently introduced an AVR.
No, the AVR isn't always the right choice for everyone. However, that doesn't mean that it is on its way out. For all the reasons described above and many more, AVRs (and, again, surround sound processors) have been and still remain the best choice as the command and control center for many home entertainment ecosystems. Receivers, going back almost 70 years to the first analog, tube-based, mono stereo receivers right up to today's digital multichannel, immersive sound, high-res and high-def products have been, are today, and will remain for the foreseeable future the way to go.