Audio Advice, a specialty consumer electronics retailer and e- commerce site, will host its inaugural high-performance audio and home theater event, Audio Advice Live, in downtown Raleigh, NC, August 19-21, 2022.
The goal of Audio Advice Live is to bring together high-performance audio enthusiasts and top industry influencers to see and hear the world's best audio and home theater brands, including McIntosh, Sony, JBL, Bowers & Wilkins, JVC, and Klipsch.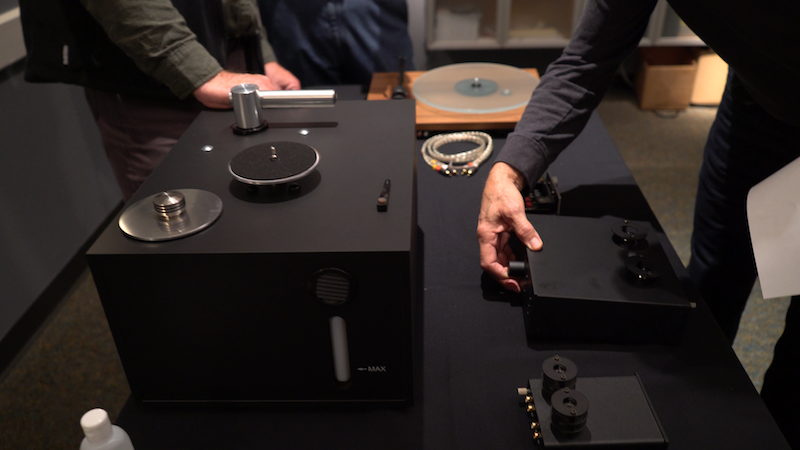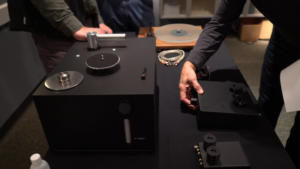 Audio Advice Live will include more than 50 experience rooms, dynamic panel sessions, and a full exhibit hall showcasing the latest in audio gear.
This three-day event provides a unique platform for attendees to meet face-to-face with the industry's top experts and brands and immerse themselves in music and video like never before.
"Audio Advice Live is intended to give consumers an opportunity to experience a massively diverse set of home audio and home theater products all in one location. In addition to high-performance audio products, what differentiates this show is the additional focus on home theaters. Consumers can come see the best home theater projectors, screens, and speakers and talk to the world's leading experts all in one weekend," said Scott Newnam, CEO of Audio Advice. "We've intentionally located the event in the Raleigh downtown Sheraton where it is surrounded by incredible nightlife and concerts, making this a great weekend event for any audio or home theater enthusiast."
What to Expect at Audio Advice Live
The Audio and Home Theater Experience Rooms have been built to bring attendees an opportunity to demo the best in high performance audio and video, systems and components from some of the world's most prestigious audio manufacturers, including Sony, JVC, McIntosh, Sonus Faber, Bowers & Wilkins, JBL Synthesis, SVS, KEF, Klipsch, Revel, Paradigm, and Anthem.
The Exhibit Hall will display a vast array of audio gear including turntables, headphones, portables, cables, and accessories. Top manufacturers exhibiting this year will include Pro-Ject, Audio-Technica, Chord Electronics, MoFi Electronics, Rega, Audeze, and PSB.
Related: Home Theater Design Tool Can Help You Plan Your Set-up
Attendees can expect to gain expert advice from DIY tips to full calibration deep dives — Audio Advice Live will also include a series of panel discussions with some of the most sought-after industry experts. Sessions include:
The Latest Home Audio & Video Trends
What to Look for in Your Next Projector
Getting the Best Sound Out of Your Room
Hear Here! Top Features to Look for in Your Next Speaker Purchase or Upgrade
The State of Streaming Audio
Audio Advice Live will be hosted in Raleigh, NC — a fast-growing, culturally diverse modern city with a rich music scene — Roger Waters, Ziggy Marley, and Kevin Hart will be performing in Raleigh that weekend — which makes for a full schedule of available events for attendees.
Audio Advice Live offers one and three-day pass options for attendees and is open to the public. All show registration passes grant access to the Experience Rooms and Exhibit Hall, as well as live panel discussions and special events.
To register for the event or learn more information, visit Audio Advice Live.