The Definitive Technology Studio 3D Mini soundbar and 8-inch wireless subwoofer were recently sent my way to check out. The sleek new system sports Dolby Atmos, AirPlay 2, and a host of other shiny features all for under $900. Would it sound any good? I was about to find out.
Definitive Technology Studio 3D Mini Unboxing
The Definitive Technology Studio Mini 3D comes packed in a well-designed box befitting the brand. Definitive is a higher end product line and they seem intent on preserving that equity with their forays into the sound bar space, crowded with cheap gear and crappy sound.
The box opens to reveal a template for wall mounting and a quick start guide. There's also a card sporting a QR code prompting the user to scan for a tutorial. I did so and was a little surprised to be taken to the Studio 3D Mini product page rather than the promised training. The quick start guide, however, was very intuitive and I began to leaf through it to get things rolling.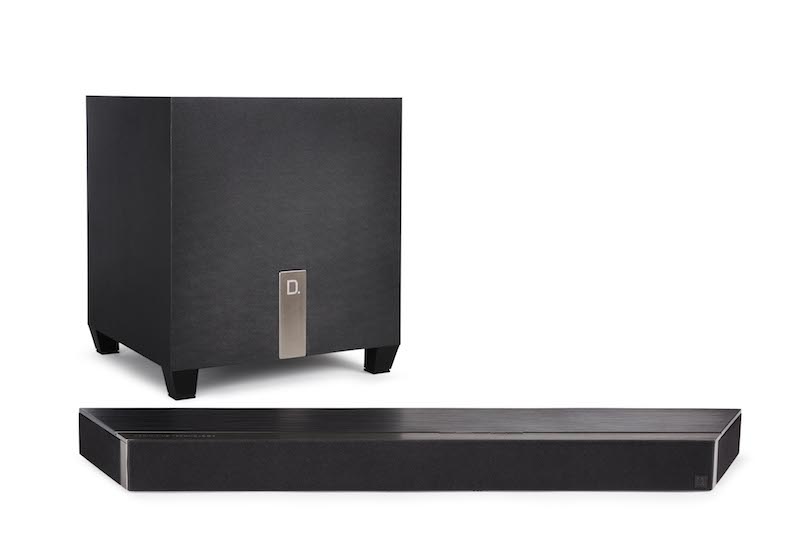 Installation of the Definitive Technology Studio 3D Mini
I followed along in the guide and connected the Studio 3D Mini soundbar and subwoofer to power. I let them boot up for a minute and then downloaded the HEOS app as the paper instructions petered off and I was nudged to finish the rest of the installation on the app.
Related: Definitive Technology Descend Series Subwoofers Feature 3XR Architecture
The HEOS app quickly found the soundbar and subwoofer. After downloading updates for a good 15 minutes, a setup assistant popped up and told me to click "Next" after seeing a picture appear on my TV screen. The wizard made it seem like this picture should be coming from the soundbar, which I found odd since none of the directions asked me to make any video connections. I finally deduced it just meant to have the TV powered on with a working video signal, so I soldiered on.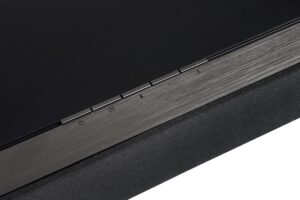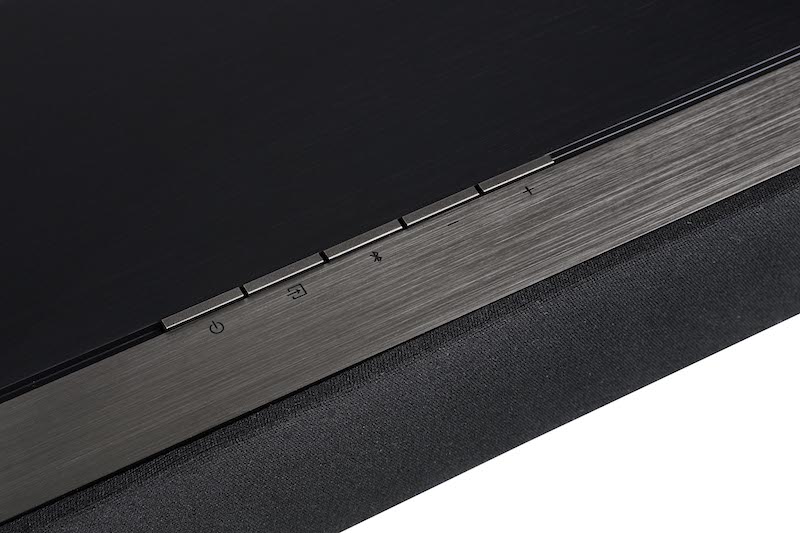 Next up came the options for audio connectivity. The Studio 3D Mini can accept an HDMI audio/eARC signal or an optical cable. I opted to use the optical cable since that worked best with my test TV.
I clicked through a few more screens in the wizard and was finally dropped off into the settings menu. This struck me as a little convoluted. I would've expected some kind of room calibration or sound setting wizard to prompt me through making sure the audio settings were dialed in for the room. This part could definitely use some work. Taking a customer from unboxing to ideal final configuration is a crucial set of steps where first impressions count for a lot. That said, this system sounds unbelievable for its price and size.
I used a few Dolby Atmos test tracks and was amazed at how large of a presence the Studio Mini 3D immediately established. It's truly immersive with sound coming from seemingly everywhere. The down-firing subwoofer provided a killer low end and didn't distort even at high volumes. It's hard to believe that Definitive has been able to achieve this level of sound at such a low price point.
I moved past the test videos into music and it became clear very quickly that products like the Studio Mini 3D are transcending stereo audio for music listening as more services like TIDAL and Apple Music come our way with hi-res Dolby Atmos and Spatial Audio tracks. Songs like Marvin Gaye's "What's Going On" and Bob Marley's "Exodus" enveloped me with a well-rounded balance of treble, midrange, and low end.
The Studio Mini 3D teases a future where we've moved past what can only be easily delivered with headphones now into an immersive audio experience as we all look for more ways to recreate live sound in our family rooms.
Final Report
Big things do indeed come in small packages, and the Studio 3D Mini is a great example of a fantastic brand like Definitive Technology deciding to throw their weight behind a category where there hasn't been a lot of recent excitement. It's a steal at $899 for the system and appears clearly aimed at an audience focused on high quality streaming and easy device connectivity. I highly recommend this system to anyone looking to outfit a naked TV or just wants a killer speaker and subwoofer combination.